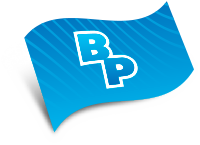 You have decided to buy or rent a property in Bulgaria? BULGARIAN PROPERTIES makes this
easy and affordable, with full protection of your interests
!
We have been working for our foreign clients for
16 years now
. We look after their interests in Bulgaria. We do everything to make them happy. Because that is our job… Because we –
BULGARIAN PROPERTIES
– are the biggest and most respected Bulgarian real estate agency specializing exclusively in working with foreign buyers.
With our help thousands of buyers from around the world have found the best properties for their needs, have invested wisely and have become proud owners of second homes in our beautiful country. There is something for everyone in Bulgaria and we are here to help you find it!
In your property search we know you will need the following very simple and important things and thus we provide them to you:
A wide choice of properties throughout Bulgaria.
The best prices and discounts. We never stop searching for them for you!
Honesty, respect and attention, because you deserve it!
Reliability and protection of your rights and interests. We work for you!
A full range of services when buying, furnishing or managing your property.
Trust us! We'll do our job professionally!