Property in Kiten region for sale and rent
Kiten is one of the most attractive sites on the southern Black sea coast, where the forestry Strandja spurs are reflecting in the crystal clear sea debris. The name of the town is translated as pretty and each newcomer is charmed by its mild climate, intact nature and sea and hospitable locals. As a little gem, Kiten has spread itself along the Black Sea Coast between two municipal centres - Tzarevo 10 km away and Primorsko - 5 km away.

The village was founded in 1931 by fugitives from Greece and immigrants from the surrounding villages. After 1970, Kiten has been developing as a attractive center for many tourists. Nowadays Kiten is a prosperous modern tourist village. The many restaurants, the snack-bars, the discos, the amusement park, and the water slides offer numerous attractions.

Hotel in Kiten
Kiten
Furnished family hotel 250 m to the sea in holiday resort Kiten
An attractive business offer for the sale of hotel, located near the main shopping street and the center of Kiten, 250 meters (5 minutes away) from the two beaches of the resort (South Beach and beach Atliman). The hotel was built in 2005 (bricks, reinforced concrete) and has ...read more
700.00 m2 (850€/m2)

Dimitar Valkanov
Regional Manager, Burgas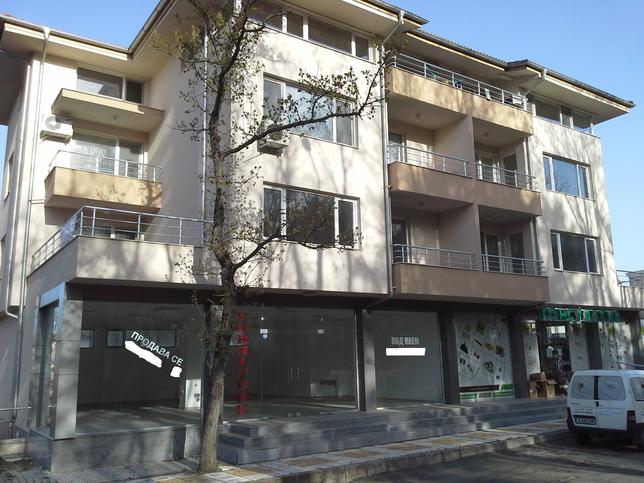 Kiten Apartments
Kiten , Center
Spacious apartments 5 minutes' away from the beach area
Elegant and spacious apartments with beautiful design located in a modern building facing west, placed near the main street of Kiten. The new residential building is constructed on four floors, located in a quiet area 150 meters from the sea. The apartments are adjacent to ...read more
57.23 m2 (803€/m2)

Dimitar Valkanov
Regional Manager, Burgas
Studio in complex in Kiten
Kiten , Atliman
Furnished studio on the sea
The newly-opened hotel is situated on the preferred south Black Sea coast in the attractive town of Kiten at the beach itself. The sea view naturally merges with a picturesque forest into a warm sea setting. The virginity of the beach has been preserved and the golden dunes offer ...read more
47.88 m2 (668€/m2)

Dimitar Valkanov
Regional Manager, Burgas
Can't find the right property? Contact us, we will help you!