Taxation in Bulgaria
BULGARIAN PROPERTIES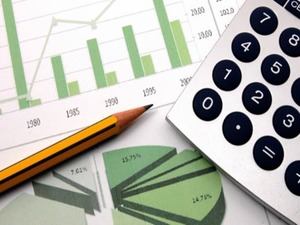 In this article we will present to you the taxes in Bulgaria which we believe you will find quite useful, whether you have decided to by a property to live in or for investment purposes.

Corporate Income Tax Rate - 10%

- Exemptions:
• Special purpose investment companies - 0%
• Collective investment schemes, admitted to public offering in Bulgaria, and licensed investment companies of the closed-end type - 0%

Capital Gains Tax Rate - 10%

- Exemptions:
• Capital gains derived from sale of shares through the Bulgarian Stock market or a regulated market in an EU/EEA member state - 0%

Debt:equity ratio - 3:1

Tax loss carry-forward - 5 years


Withholding Tax

Dividends - 5%

- Exemption:
• Dividends paid to legal entities which are tax residents in an EU/EEA member state - 0%

Interest and Royalties - 10%

- Exemption:
• As of 1 Jan 2011 interest and royalties paid to associated companies* that are tax residents in an EU member state - 5%

• Interest and Royalties paid to associated parties before 31 Dec 2010 - 10%

• Interest and Royalties paid to associated parties after 31 Dec 2014 - 0%

Special features

Transfer Pricing Documentation requirements:
• In 2010, the NRA issued TP Guidelines (based on the OECD TP Guidelines)

VAT

General rate - 20%

Reduced rate - 9% (for hotel accommodation)

Refund period - 2 months under certain conditions

Individual taxation

Personal Income Tax- 10% (flat rate taxation)

Mandatory Social Security Contributions

Employer: - 17.4%
Employee: - 12.9%
Maximum monthly taxable base - BGN 2,000.

Other taxes

Real estate annual tax - 0.01%- 0.45%

Transfer tax - 0.1%- 3.0%

• The rate is set by each municipality according to the location of the real estate. The taxable base can be the market price, specifically determined tax value or the gross book value.
• No tax for agricultural land and forests.

Other
Taxes on certain expenses (e.g. Social Security benefits), Vehicle tax, Donation tax, Inheritance tax.

*Associated parties – the case when a company has a minimum of 25% in the capital of another company or when a third company has a minimum of 25% both in the capital of the other two companies. This association has to be maintained for uninterrupted period of at least 2 years

For additional customized advice and comments, please send us your enquiry.

Read about tax conditions for property investors in Bulgaria

---
Copyright: 2011 Bulgarian Properties Ltd. All rights reserved. For further information or advice please contact us on tel.: +359 2 9 11 50 or e-mail: info@bulgarianproperties.com. The use of this article by third parties is allowed only with proper quotations of the source www.BulgarianProperties.com and the Author of the article. The data in this material has been collected by the Author and Bulgarian Properties Ltd. and is presented for information purposes only. We have made every effort to ensure the accuracy of the data. However, Bulgarian Properties Ltd. cannot be held responsible for loss or damage as a result of decisions made based on the information presented in this article.
© Bulgarian Properties Ltd. 2011.

read more articles



We would like to express our gratitude to real estate consultant Tatyana Oleynik for comprehensive ...

Could you please pass onto Mihail Chobanov my thanks to Kris Bahchevanov and all the staff at your ...

I have entrusted the sale of my borovets region house to Bulgarianproperties.com I have no ...
Terms of Use | Privacy Policy | Cookie Policy

All photos, texts, video clips, charts and banners on our website are property of our company or of our partners and are protected by the Copyright Act of the Republic of Bulgaria. Any unauthorized use of photos, texts, videos and other materials from our website by third parties will be subject to immediate claim on the part of the copyright owners. The information on our website is with information and advertising purposes. Alhtough we have made all efforts to provide accurate information, there may be some mistakes. For full and correct information is considered only the information received at the offices of Bulgarian Properties Ltd.