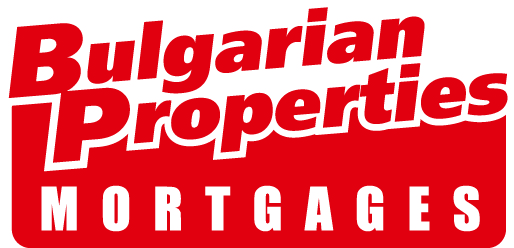 BULGARIAN PROPERTIES knows in details the terms of mortgage lending which the Bulgarian banks currently offer. We will be happy to help you get a mortgage from a Bulgarian bank. Our services are fully free of charge and we will coordinate the whole process.
What types of properties you can get a mortgage for?
In recent years the banks have introduced stricter requirements regarding mortgage loans and have increased criteria towards their clients. A main requirement of the banks is the property to be finished (
with Act 15 or Act 16
). Financing in an earlier stage is not possible. The location of the property is also very important. Properties in the big cities are quite attractive both to investors and banks which means there is a greater chance to receive a loan for such property.
Compared to previous periods the LTV percentage has decreased. Currently finance up to 60% of the property's price. There is a requirement regarding the amount of the monthly payments of the loan with respect to the borrower's income.
For more information and advice regarding a specific property you can
contact us
and we will be glad to find out the details for you and provide you with accurate information and guidance.
NEW!
In order to implement a leadership position on the Bulgarian mortgage market, First Investment Bank has introduced new competitive conditions for the purchase of properties by foreigners:
Interest rate on the standard mortgage loan in Euro - From BIRce* for EUR + margin 4.9 points (at the moment 9.99%)
*BIRce* - refer to Fibank
Interest Rate Bulletin
• Amount - up to 60% of the property's price of the market value of the property/ properties offered for collateral (the property purchased with the loan funds and/or other property approved by Fibank);
• Term of loan repayment - up to 15 years, while upon the expiry of the loan term, the borrower should be no older than 55 years of age for women and 60 years of age for men;
• Application for prior approval;
• Collateral – mortgage registered on the property to be purchased or on other property in the country, guarantee by the foreign citizen - an owner and manager of the company-borrower and by husband/wife.
• Other requirement - it is a mandatory condition that the foreign citizen to register a company (a legal entity) under the Bulgarian legislation to which the loan for property purchase shall be granted.
The documents required for a mortgage agreement are as follows:
• Title deeds;
• Preliminary contract;
• Document showing the taxation value of the property;
• Certificate showing the property is free of any encumbrance;
• Documents proving the borrower's income
Approximate costs for obtaining a mortgage loan:
• Loan application fee - 0.1% of the amount of the loan, min. BGN 40.00;
• Fee for expert assessment of a property - depending of the property type and time of the preparing of the assessment (for apartment an average of 110 BGN, for house - 150 BGN);
• Notary fees;
• Interest rate on the loan;
• Bank fees for loan utilization;
• Early repayment fee - 3% upon repayment with own funds and 5% upon refinancing with funds from other financial institution;
• Insurance of the property – paid by the bank
Enquiry Form
If you would like to apply for a mortgage product, please click
here
to fill in the form.
We will assist you with advice, counselling, organization of documents necessary for obtaining a mortgage loan. You should only select your dream property!
BULGARIAN PROPERTIES will provide you assistance for free in applying, approval and utilization of the mortgage loan for purchase of a property. We will be advising you on the options available for lending, terms of different financial institutions, information on the amount of a loan according to the value of the property, documents required for the application and etc. Our services in assistance to obtain a loan are free of charge, but keep in mind that banks charge a fee for applying and granting of a loan, which are determined by each financial institution.
Apart from providing assistance with mortgage loans we also offer
full assistance for the property's insurance
. We can also offer you additional financial services upon request on your part.
For more information, please contact our mortgage specialist
Galya Zlatanova directly
.
Our mortgage expert featured in A Place in the Sun Magazine, January 2010
Yes, Nick & Marina from Vidin office are as fantastic as decribed by other people on this site. We ...
We bought our property in Bella, a little hamlet about 35 km from Vidin two years ago. Nick and ...
I recently bought a house in a small village outside Vidin. Sergey in the Sofia office was my ...