IMMOBILIEN IN BULGARIEN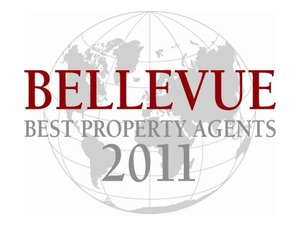 Investieren in Bulgarien in Zeiten der weltweiten Finanzkrise!
Sehr geehrte Kunden, liebe Partner und Investoren!
Europa, die führenden Wirtschaftsmächte unserer Welt, aber auch kleinere Länder durchleben Monate einer aufkommenden Rezession.
Der Standort Bulgarien trotzt dem allgemeinen Negativtrend wird ein Wirtschaftswachstum von etwa 3% vom BIP für das Jahr 2008 ausweisen. Erste Anzeichen einer positiven Ernüchterung auf dem Immobilienmarkt werden deutlich, und so fühlen wir uns von "BULGARIAN PROPERTIES" dazu verpflichtet, als die erste Anlaufstelle für ausländische Investoren in Bulgarien, noch enger und aktiver für die richtigen und krisenfesten Produkte des Immobilienstandortes Bulgarien geradezustehen.
"BULGARIAN PROPERTIES" ist die größte Immobilienagentur in Bulgarien, die auf Immobilienvermittlung, Betreuung und Projektvertrieb für ausländische Endkunden und Investoren spezialisiert ist. Ein wesentlicher Schwerpunkt unserer Arbeit besteht in der Betreuung von ausländischen Immobilieninteressenten und der Zusammenstellung von innovativen, renditereichen Investitionsprogrammen, sowie in dem spezialisierten "all-in-one" Projektmanagement für Großinvestoren und Immobilienfonds. Unser Name, unsere etablierten Mitarbeiter und deren Qualitäten tragen dazu bei, mit Ihnen zusammen maßgeschneiderte Lösungen eben auch für solche turbulenten Zeiten zu entwickeln.
Bulgarien bleibt einer der investitionsintensivsten Standorte in Europa. Ab dem Jahr 2012 wird das Land allen Prognosen nach den Euro einführen, so dass bis zum Einpendeln des Währungswechsels mit einem dauerhaften Wertanstieg ausgewählter, strategischer Immobilieninvestitionen bis in das Jahr 2013 zu rechnen ist.
Der Standort Bulgarien, die Anziehungspunkte am Schwarzen Meer, am Fuße des "Balkans", sowie in der Hauptstadt Sofia werden erste Orientierungshilfe auf der Suche nach TOP-Objekten liefern. Begriffe, die nur aus dem Urlaubskatalog bekannt sind, wie -
Sonnenstrand, Goldstrand, Bansko, Pamporovo, Sofia, Varna, Burgas, Sozopol, Balchik, Veliko Tarnovo, Vidin
– sorgen gerade in krisengeprägten Zeiten für gesicherte Investitionsbücher, und gute Renditemöglichkeiten.
Hier ein Interview mit Herren Karl-Heinz und Philip Pfohe - die Bauherren des Belvedere Holiday Club in Bansko über Land, Leute, das Investitions- und Immobilienklima in Bulgarien
In der Arbeit mit Endkunden aus Deutschland und Nationen mit deutschsprachiger Klientel konzentrieren wir uns besonders auf Aspekte der aktuellen politischen, aber auch demografischen Ausrichtung der Kaufinteressenten. Wir von "BULGARIAN PROPERTIES Deutschland" kennen sowohl die Finanzschwerpunkte Ihrer Herkunftsumgebung, sowie versuchen anhand Ihrer Anforderungen das dafür am ehesten geeignete Investment vorzuschlagen. Unsere ausgezeichnet ausgebildeten Experten, Juristen und Makler begleiten Sie auf dem gesamten Weg des Erwerbs einer Immobilie in Bulgarien - Interessen, Suche, Besichtigungen, Dokumentation, Kauf, Firmenführung, Renditesicherung, Investitionsschutz.
Lesen Sie ein Interview mit Mihail Chobanov, CEO des Marktführers Bulgarian Properties
Gerade in Zeiten schwächelnder Weltwirtschaft stellen wir bei unseren Endkunden aus Deutschland, der Schweiz und Österreich Tendenzen einer überdurchschnittlichen Bereitschaft nach "Sicherheitsinvestitionen" fest. Der Schwerpunkt fällt dabei auf Immobilien in erster Meereslinie an der Schwarzmeerküste, sowie auf dem Lande in einer herkömmlichen ruhigen Umgebung liegenden Land- und Dorfimmobilien.
Vor allem in diesem letzten Bereich beobachten wir ein deutlich gestiegenes Kaufinteresse mit dem Wunsch in Bulgarien ein zweites Zuhause auf dem Land zu haben und eine Investition für den "zweiten Lebensabschnitt" vor allem mit einem geringerem Startkapital sich zusammenzustellen.
Anbei stellen wir Ihnen einige der nachgefragtesten Land- und Dorfliegenschaften vor – nahe Sofia, Varna, Burgas, Plovdiv, Veliko Tarnovo, Vidin: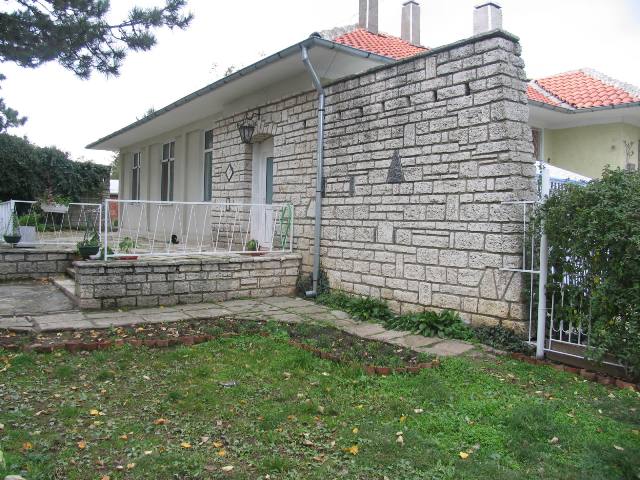 Ref.Nr. MVN 042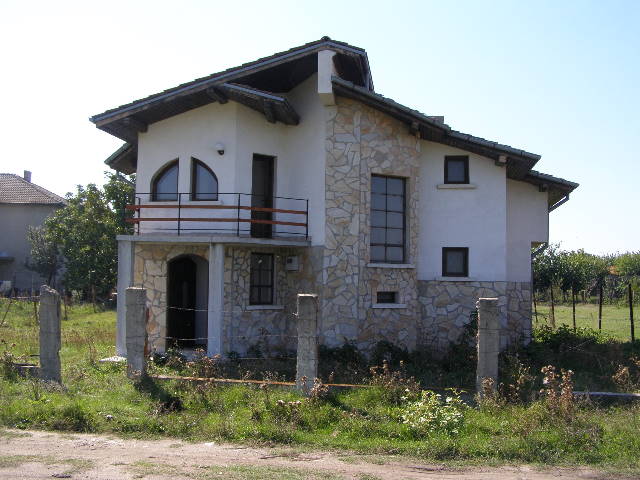 Ref.Nr. Plv 758

Ref.Nr. CAT 408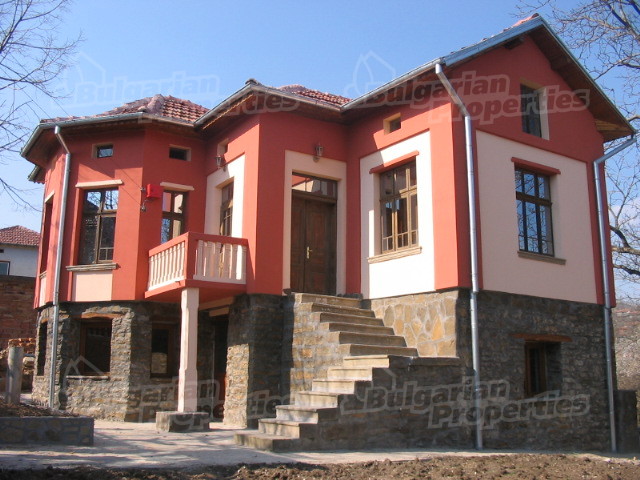 Ref.Nr. VT 751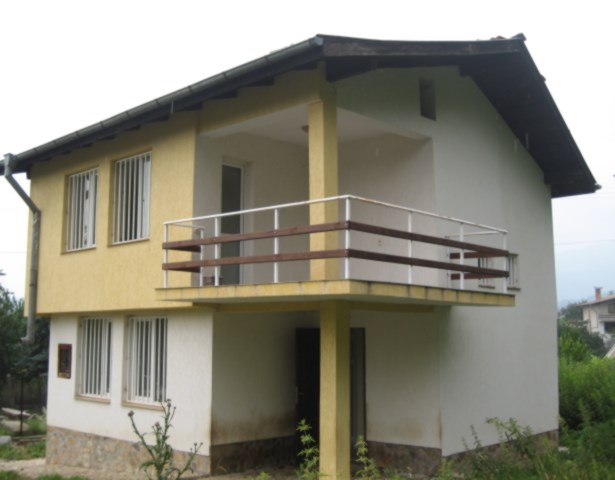 Ref.Nr. Sf 100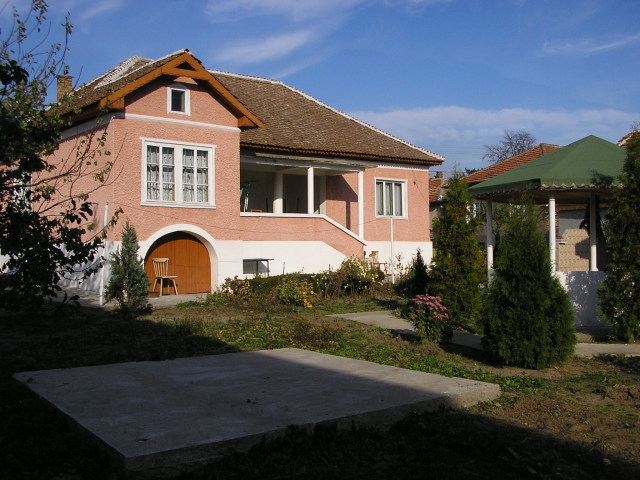 Ref.Nr. Vd 687
Anbei stellen wir Ihnen die TOP 4 der von Kunden aus Deutschland, der Schweiz und Österreich erworbenen Ferienimmobilienobjekte bei "BULGARIAN PROPERTIES" vor:
1. Emberli – Ferienanlage an den weißen Stränden von Lozenets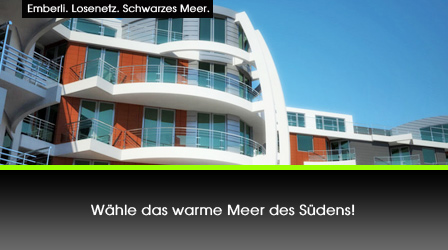 Hier können Sie das Exposé für diese Anlage per
Email
anfragen
2. Lighthouse Golf Resort – eine 18-Loch Golfanlage in der Nähe von Balchik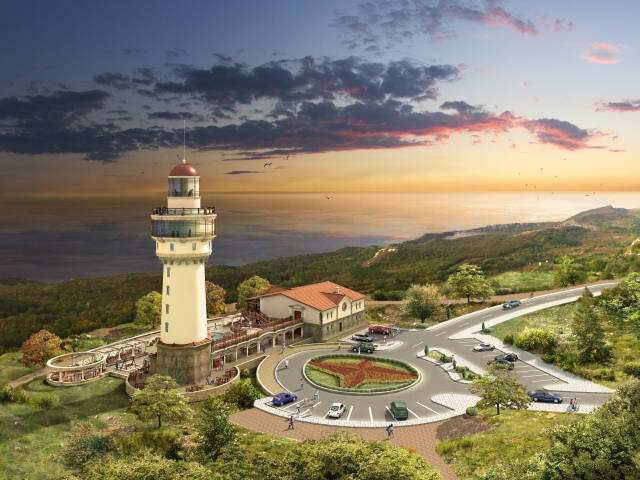 Hier können Sie das Exposé für diese Anlage per
Email
anfragen
3. Belvedere Holiday Club – deutsche Investition in dem wintersportgeprägten Bansko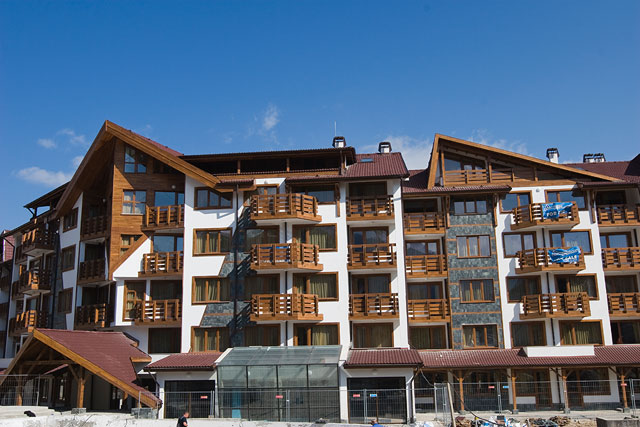 Hier können Sie das Exposé für diese Anlage per
Email
anfragen
4. Sunset Koscharitza - luxuriöse Ferienwohnungen an einen einzigartigen Standort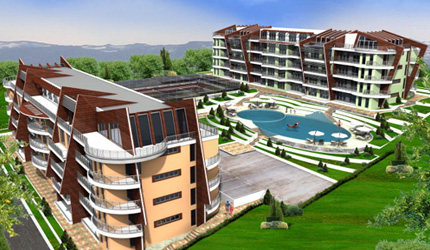 Hier können Sie das Exposé für diese Anlage per
Email
anfragen
Hier ein Interview mit dem Bürgermeister über das Dorf Kosharitza, dessen Einwohner und Traditionen
WICHTIGE INFORMATIONEN ZU DEN RECHTLICHEN HINTERGRÜNDEN BEI ERWERB VON EIGENTUM IN BULGARIEN erhalten SIE HIER: RECHTLICHE SITUATION
"BULGARIAN PROPERTIES" setzt Maßstäbe in der Immobilienbranche in Bulgarien. Durch den Schwerpunkt strategischer Portfolioausrichtung und kontinuierlicher Renditeüberwachung verfügt das Unternehmen über eine marktnahe, realistische Einschätzung des Marktvolatilität, über kurz- und mittelfristige Marktperspektiven, sowie beherrschende Investitionsbewertungsinstrumente.
Die Zusammenarbeit mit institutionellen Kunden und Investitionsvermittlern ist in den letzten Jahren durch stetigen Ausbau bekräftigt und verbessert worden.
Investitionsprojekte aus unserem Portfolio auf Anfrage!
Unsere Tochtergesellschaft PropertyManagement.BG -
www.PropertyManagement.bg
- ist auf die Verwaltung und Vermietung von Immobilien spezialisiert, auf Wunsch auch für Ihre Immobilien.
Furnish.BG -
www.Furnish.bg
- ist eine weitere Tochtergesellschaft von "BULGARIAN PROPERTIES", die sich gerne um die Einrichtung und Ausstattung Ihrer Immobilie kümmert. Wir garantieren beste Qualität, wunderschönes Design und vernünftige Preise.
"BULGARIAN PROPERTIES" hat mehr als 20 Büros in Bulgarien und weitere Büros im europäischen Ausland. Entscheiden Sie sich für "BULGARIAN PROPERTIES" als Ihren Partner in Bulgarien, und Ihnen begegnen qualitativer Service und professionelle Betreuung!
Für weitere Informationen, kontaktieren Sie bitte unsere Repräsentanz in Deutschland unter
contact-germany@bulgarianproperties.com
. Bei Investitionsanfragen oder Anfragen zur Projektierungsunterstützung nehmen Sie auch direkten Kontakt zu unserem Repräsentanten für den deutschsprachigen Markt unter der Rufnummer +491746986101 auf.
Weitere Angebote aus dem Portfolio von "BULGARIAN PROPERTIES", sortiert nach Kategorien:
Auszüge aus dem Städteprogramm von "BULGARIAN PROPERTIES":
Would like to say a big thank you to Polina for all her assistance in purchasing our property. Also ...
I would like to say a very big thank you to all at the Vidin office past and present as I bought my ...
we used the services of bulgarianproperties.com to buy our property near Burgas and they also ...