Healthcare and medical insurance for foreigners in Bulgaria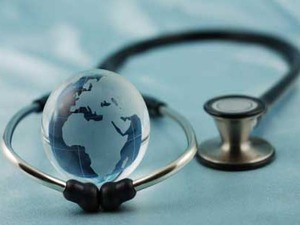 Medical insurance is a very important issue, especially when it comes to a long-term or permanent stay in Bulgaria. All foreigners residing or staying in Bulgaria for a long term (over 3 months) should be advised that it is necessary to make a medical insurance in Bulgaria if they haven't got one from their home country that covers medical risks in Bulgaria.

This means that they have 2 options – either to make a medical insurance in the home country, which should cover Bulgaria, or they can make insurance in Bulgaria. There are a number of global insurance companies which operate in Bulgaria and offer very good conditions for medical insurances.

It should be noted that for a short-term stay in Bulgaria another type of medical insurance can be made – very often this type of insurance is also covered by the bank if people pay for their trip abroad by credit card and it is not necessary to make an additional insurance – this can be checked with their banks or insurance brokers.

Our Insurance partners have prepared some information about the available insurance options:

1. A compulsory medical insurance for people staying in Bulgaria for 3 months or more – valid only on the territory of Bulgaria for people up to 70 years of age. This insurance covers the following risks:
- medical expenses due to an accident or an acute disease
- repatriation due to an accident or an acute disease
- urgent dental care
- death due to an accident

Transport expenses for taking to a hospital or moving from one hospital to another are also included in the insurance. The insurance will cover all the expenses for a hospital stay and medications needed due to the above described events.

Example for such insurance at the minimal required amounts is as follows:

Medical expenses due to an accident or an acute disease – 30 000 Euros
Urgent dental help – 250 Euros
Death due to an accident – 2500 Euros

Insurance premium for the above risks and amounts will be about 105 Euros per year or 85 Euros for 6 months. If people wish, they can insure themselves for higher amounts.

2. An international medical insurance for people between 18 and 69 years of age – this insurance covers all countries around the world. People who have such insurance can choose from a list of first-class hospitals around the world and the insurance covers all sorts of medical expenses – hospital treatment, medications, surgery, transplantations, laser eye treatments, rehabilitation and others. For example, if a person is insured for 500 000 Euros, the insurance premium will be between 820 Euros and 1500 Euros per year for people between 35 and 55 years.

In Bulgaria it is compulsory to pay for medical insurance to the state – this means that all people working on labor contracts or are self-employed pay medical insurance to the sate. This is also valid for foreigners who start work in Bulgaria – they will have identity numbers of foreigners and can pay health insurance to the state or prove they have medical insurance in their home country, which the Bulgarian authorities may accept as valid in Bulgaria. However, nowadays most of the people also have additional medical insurance with medical organizations, which covers various medical services, consultations with doctors, hospital treatment, regular medical checks, etc. This is organized as a monthly payment for the term of the contract and is usually organized through the employer. However, individuals, including foreigners can also make contracts with such medical organizations.

Health care in Bulgaria is constantly improving, especially now that Bulgaria is an EU member. It is important to mention that medical care is widely available, even in the small settlements in Bulgaria and the most important medical services and care are well-organized.

For more infomation about healthcare and medical insurance in Bulgaria please send us an email


read more articles



This is my first time buying property outside Norway. I could not have done this without the great ...

Yes, Nick & Marina from Vidin office are as fantastic as decribed by other people on this site. We ...

During September I bought a 2 bedroom apartment at Bansko through Bulgarian properties. The support ...
Terms of Use | Privacy Policy | Cookie Policy

All photos, texts, video clips, charts and banners on our website are property of our company or of our partners and are protected by the Copyright Act of the Republic of Bulgaria. Any unauthorized use of photos, texts, videos and other materials from our website by third parties will be subject to immediate claim on the part of the copyright owners. The information on our website is with information and advertising purposes. Alhtough we have made all efforts to provide accurate information, there may be some mistakes. For full and correct information is considered only the information received at the offices of Bulgarian Properties Ltd.