Why choose BULGARIAN PROPERTIES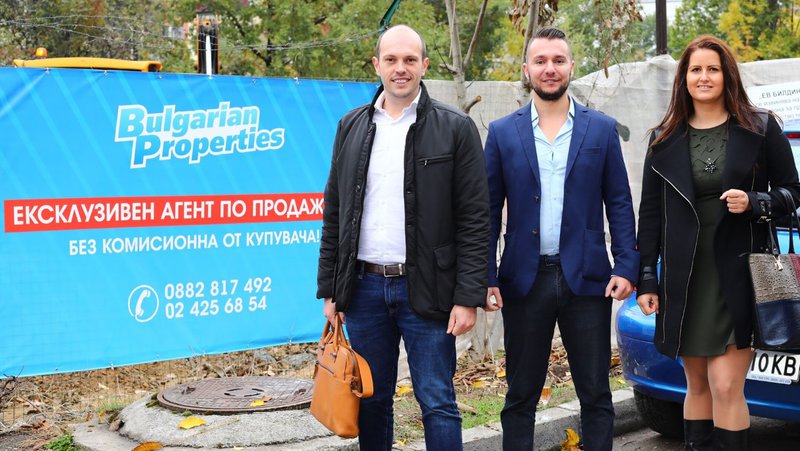 You probably know how important it is to choose the right partner when buying or renting a property in Bulgaria. But from the thousands of agencies how to choose the best one for you?
The answer is simple – do not believe the beautiful promises everyone is giving! Trust the experience of the renowned professionals. Let the figures and the facts speak for us:
• BULGARIAN PROPERTIES has been working for foreign and Bulgarian property buyers in Bulgaria for
over 17 years now
.
• We are a
100% independent Bulgarian company
of consultants based in all regions of Bulgaria.
• We have more than
20 offices in Bulgaria
(one of the biggest agencies in Bulgaria).
• We have over 100,000 property offers in Bulgaria (the biggest property database compared to the other agencies).
•
We know the market perfectly!
As a Bulgarian company we can follow closely the property market and the trends. That is why from us you can get accurate information and an objective opinion, regardless of whether you are buying or selling a property.
• Since our creation in 2003 up to now we have sold over
20,000 properties
in all parts of Bulgaria, including in the seaside and ski resorts.
• We have a database with over
500,000 present and potential clients
.
• We have developed our own
network of offices
providing full servicing to our clients of the highest quality.
•
Foreign and Bulgarian media
constantly quote our information and market analyses. They also regularly quote our company directors in their articles.
• We
work closely
with the leading Bulgarian developers and offer only newly-built properties constructed by renowned companies.
• The
best bargain properties at the lowest prices.
We know how important it is for you to invest wisely. We see to it that our clients get the best value for their money!
• We offer a one-stop service and
quality servicing from A-Z
.
•
We protect our clients' interests
and look after their investment before and after the sale.
•
Special Client.
Once you buy a property with BULGARIAN PROPERTIES you will receive a Special Client Certificate which will give you a number of advantages and discounts for all your next purchases, sales or rents with our company.
•
BULGARIAN PROPERTIES Club.
After the second purchase or sale of a property with us you will also become a member of our Club. Your membership will give you access to special offer, as well as to a number of discounts which you can use for services provided by our network of partners.
• We
work professionally
, we invest in our business and we have long-term plans in the real estate sector. We are developing our business in accordance with the best global practices in the real estate sector.
And last but not least – we are not the typical brokers, but well educated real estate consultants with knowledge in various fields related to the Bulgarian property market.