Forests for sale
BULGARIAN PROPERTIES offer a good choice of forests for sale in Bulgaria. The forest segment in Bulgaria is registering significant growth in the last few years due to the fact that the return on investment is an attractive alternative for many investors.

In order to be an investment asset a forest must have stable value in time, to generate an income and there to be a liquid market of forests and of the products produced from their management.

If you are looking for a forest for sale in Bulgaria we will try and find it for you. For more information, please contact us.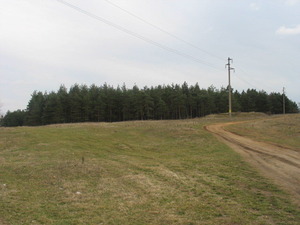 Forest for sale near Vidin
Near Vidin
Excellent investment option in a eco-friendly rural area
Beautiful, dense pine forest, set on the outskirts of a popular and well-developed village, 40 km from the border town of Vidin. The property for sale spreads over 56 614 sq.m, it is 250 m from the regulated area in the village and only 10m away from the main road. Electricity is ...read more
56614.00 m2

Sergey Pelovski
Senior Estate Agent, Sofia
Can't find the right property? Contact us, we will help you!