Do you have a property for sale in the area of Varna? Sell it with us!
Properties in Grand Mol Varna quarter in Varna for sale and for rent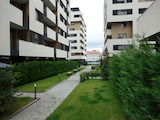 Labyrinth Residential Complex
Topoffer
Can't find the right property? Contact us, we will help you!
Andy Peach and Ivo Vlahov were a fantastic team and worked tirelessly to secure what turned out to ...
We purchased a house in Veselle at the begining of the year and stayed there in July, I want to ...
to all of the staff at the Plovdiv office,we had a fantastic time with you last week thanks for all ...