For sale -50%
Spacious old building in a small town near Tryavna
Near Tryavna
Former school building located in a large plot of land near river
BULGARIAN PROPERTIES offers for sale a large building located in the Mountains near Tryavna. The property was built about hundred years ago and it was used as a school. It is situated in a plot of land with an area of 1350 sq.m. The yard borders a small creek. There is approved construction project of building a recreation hotel complex. The building has an area of 218 sq. m. The school consists of two large classrooms, a staff room and a room for kindergarten. There is a ground floor, but there is no kitchen and dining room in there. The building needs renovation and repair to become a great place to relax in the beautiful scenery of the Balkan Mountains. The land borders a small river, which adds even more charm to the proposed estate. It is located in a mountainous area - at the foot of the Mountain. The place is easily accessible by roads. Trayvna is located not far from it. It is often visited by tourist from Bulgaria and other countries.
Property features
Ref. No. VT 2768
Area 218.00 m2
Condition read text
Floor 2
Furnishing Unfurnished
Type of building Old brick property, Trimmer joists
Garden 1350 m2
Gallery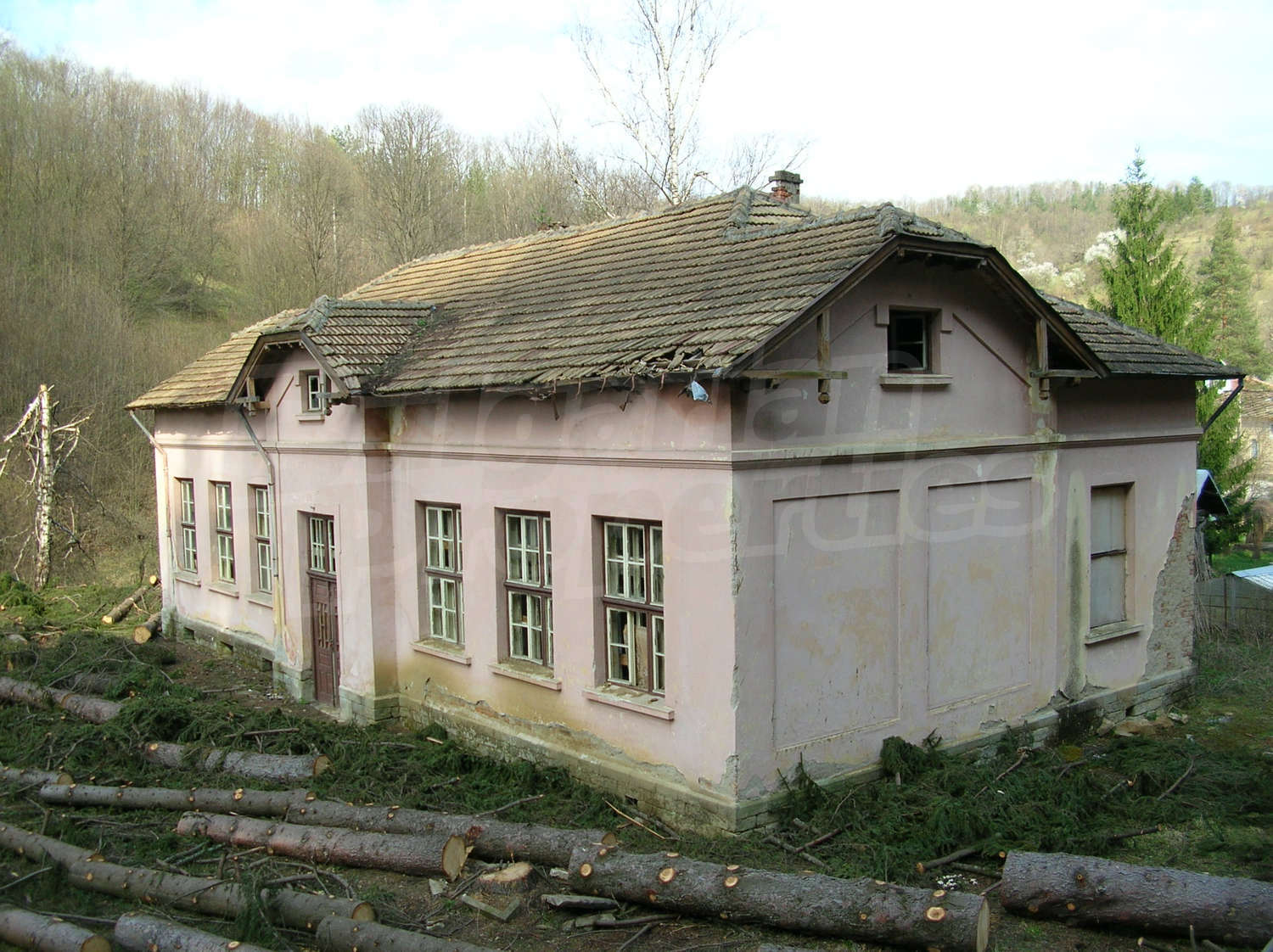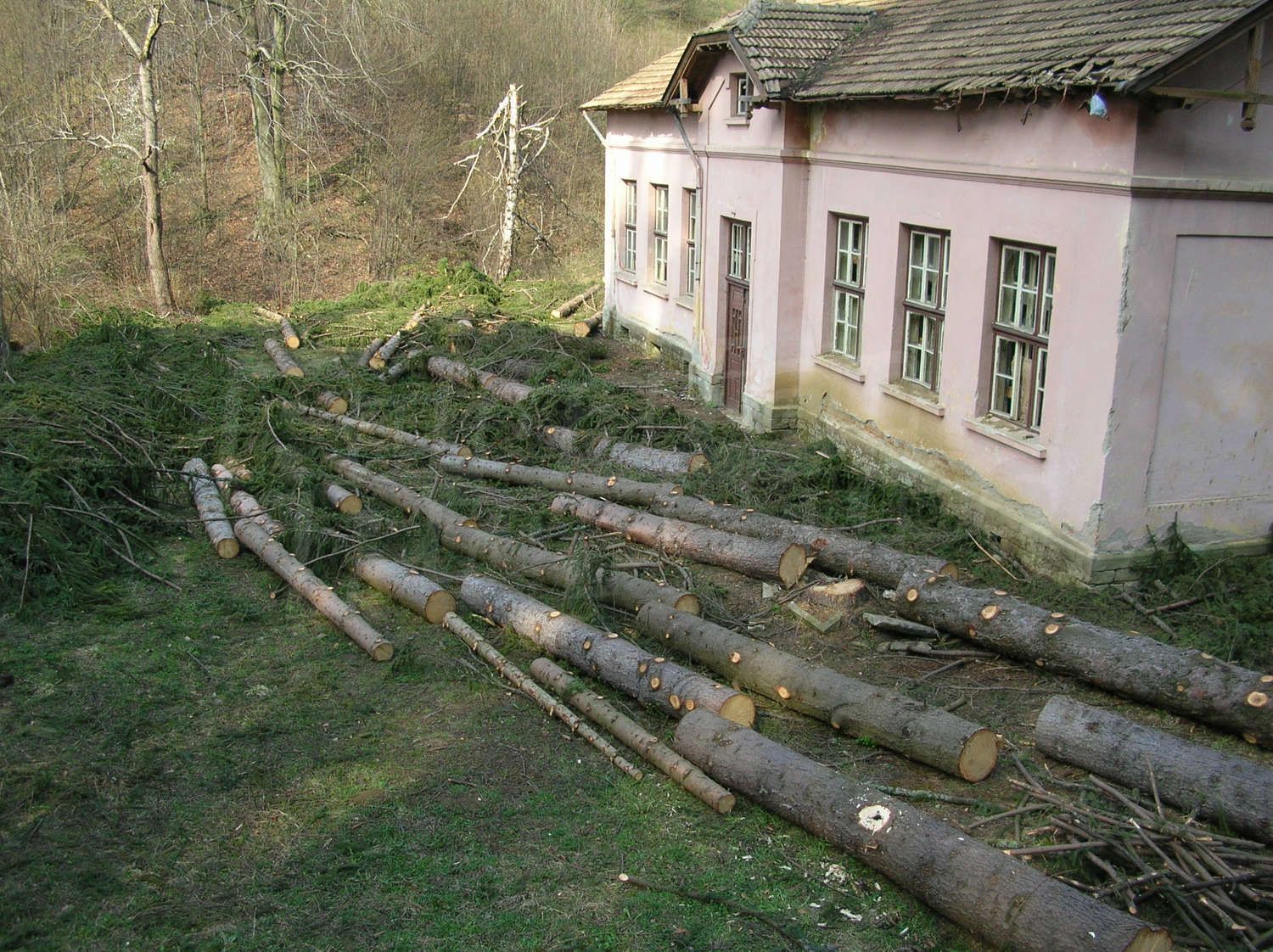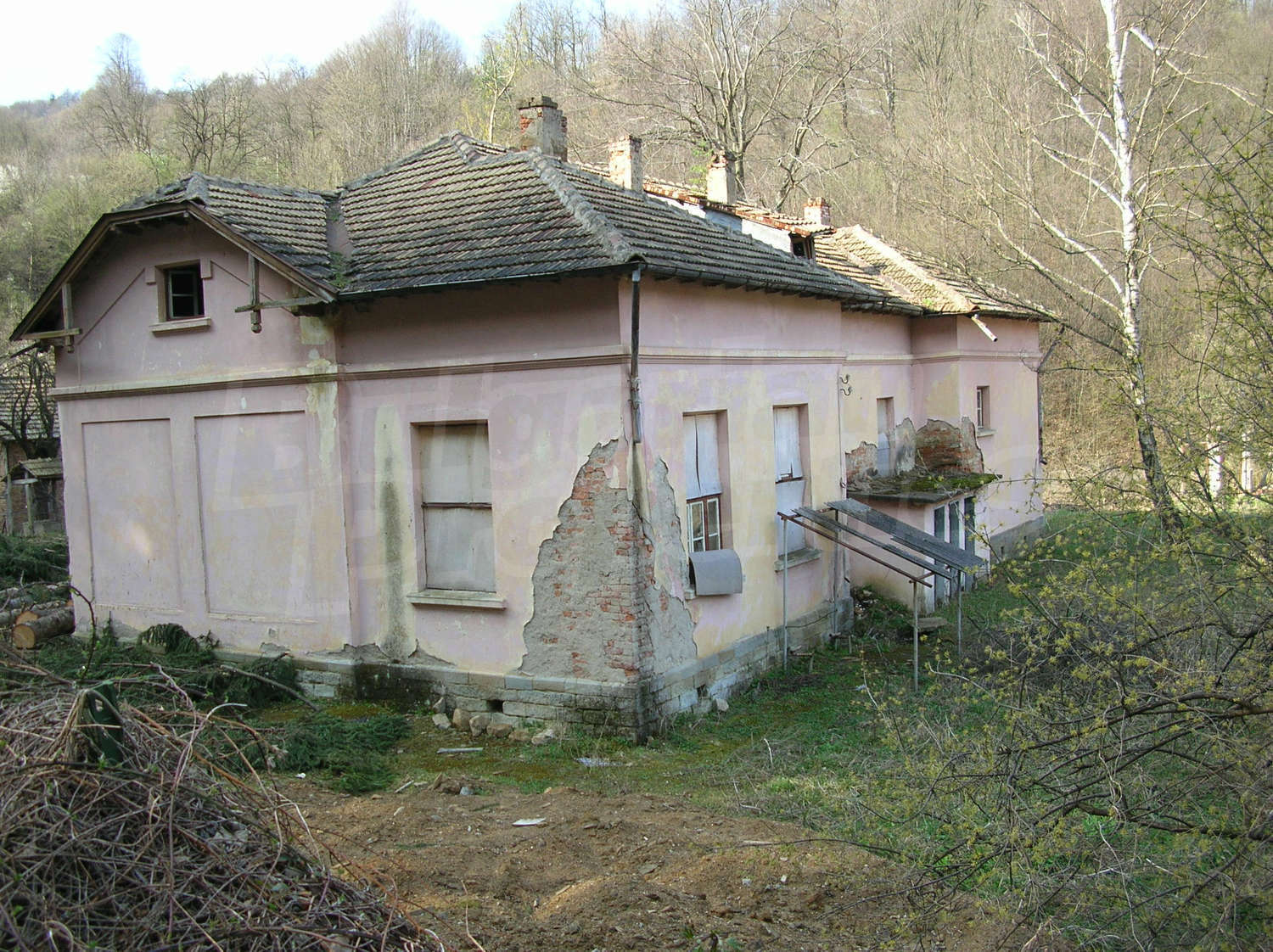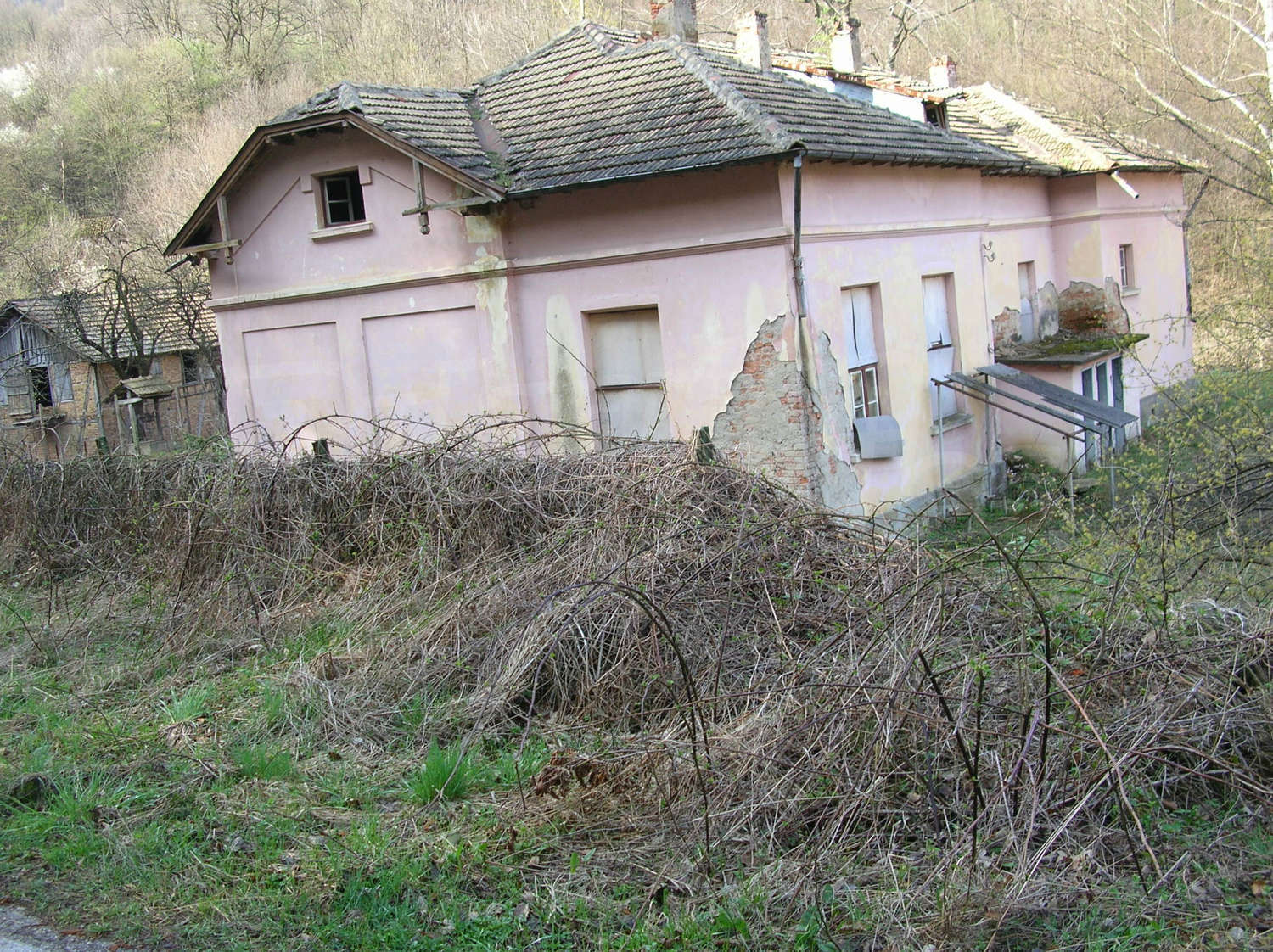 The settlement has:
Postal service
Railway station
Bus stop
School
Cinema
Supermarket
Petrol station
Food market
River
No industry
Pharmacy
Restaurant
Cafe
Church
Police station
Foreign neighbours
Digital TV
Kindergarten
Children's playground
Near nature reserve
Near architectural reserve
Monastery
Town Hall
Museum
Sports pitch
The closest airport is in Sofiya (SOF), about 200 km away
Local amenities
EDUCATIONAL INSTITUTIONS

Kindergarten "TsDG Svetlina" - 401 m (5 min.)
Kindergarten "TsDG Osmi Mart" - 5.6 km
School "NGPI Trevnenska Shkola" - 325 m (4 min.)
School "OU Prof. Pencho Raykov" - 486 m (6 min.)
University "Tehnicheski Universitet - Gabrovo - Rektorat (Korpus 3)" - 14.9 km
University - 15.1 km

MEDICAL INSTITUTIONS

Hospital "Rayonna Bolnitsa D-r Teodosi Vitanov" - 1.3 km
Hospital "Detska Spetsializirana Bolnitsa Za Belodrobni Zabolyavaniya Tsaritsa Yoana" - 2.1 km
Medical center - 5.8 km

SHOPPING

Food market - 4.1 km
Supermarket "Ivi" - 344 m (5 min.)
Supermarket - 643 m (8 min.)
Mall "mall Gabrovo" - 14.9 km

SERVICES

Bank "Poshtenska Banka" - 1.3 km
Bank "Banka DSK" - 14.6 km
Pharmacy "Apteka Dryanovo Optima" - 11.5 km
Postal service "econt" - 1.3 km
Postal service "Balgarski Poshti" - 1.3 km
Vet "Veterinarna Klinika Vita-Vet" - 15.0 km

RESTAURANTS & BARS

Restaurant - 447 m (6 min.)
Restaurant - 1.0 km (13 min.)
Cafe - 1.4 km
Night club "Cherveniya Tayfun" - 1.6 km

SPORTS & LEASURE

Swimming pool - 2.2 km
Sports pitch - 2.2 km
Tennis court - 2.0 km
Theatre - 1.1 km (14 min.)
Theatre "Dramatichen Teatar "Racho Stoyanov"" - 14.8 km
Cinema "kinopolis" - 15.0 km
Museum "Popangelovata Kashta" - 987 m (12 min.)
Museum "Kashta Muzey Angel Kanchev" - 1.0 km (13 min.)

NATURE & SIGHTSEEING

Park - 432 m (6 min.)

CAR SERVICES

Car park - 320 m (4 min.)
Petrol station - 70 m (1 min.)

PUBLIC BUILDINGS & INSTITUTIONS

Court house "Sadebna Palata" - 1.3 km
Library - 1.1 km (14 min.)
Church "Sv. Georgi" - 674 m (9 min.)
€ 70 000 € 35 000
Area: 218.00 m2 Garden: 1 350 m2
We accept credit, debit cards & PayPal
Online payments by virtual POS terminal
FOR MORE INFORMATION
Property ref: VT 2768
When calling, please quote the property reference number.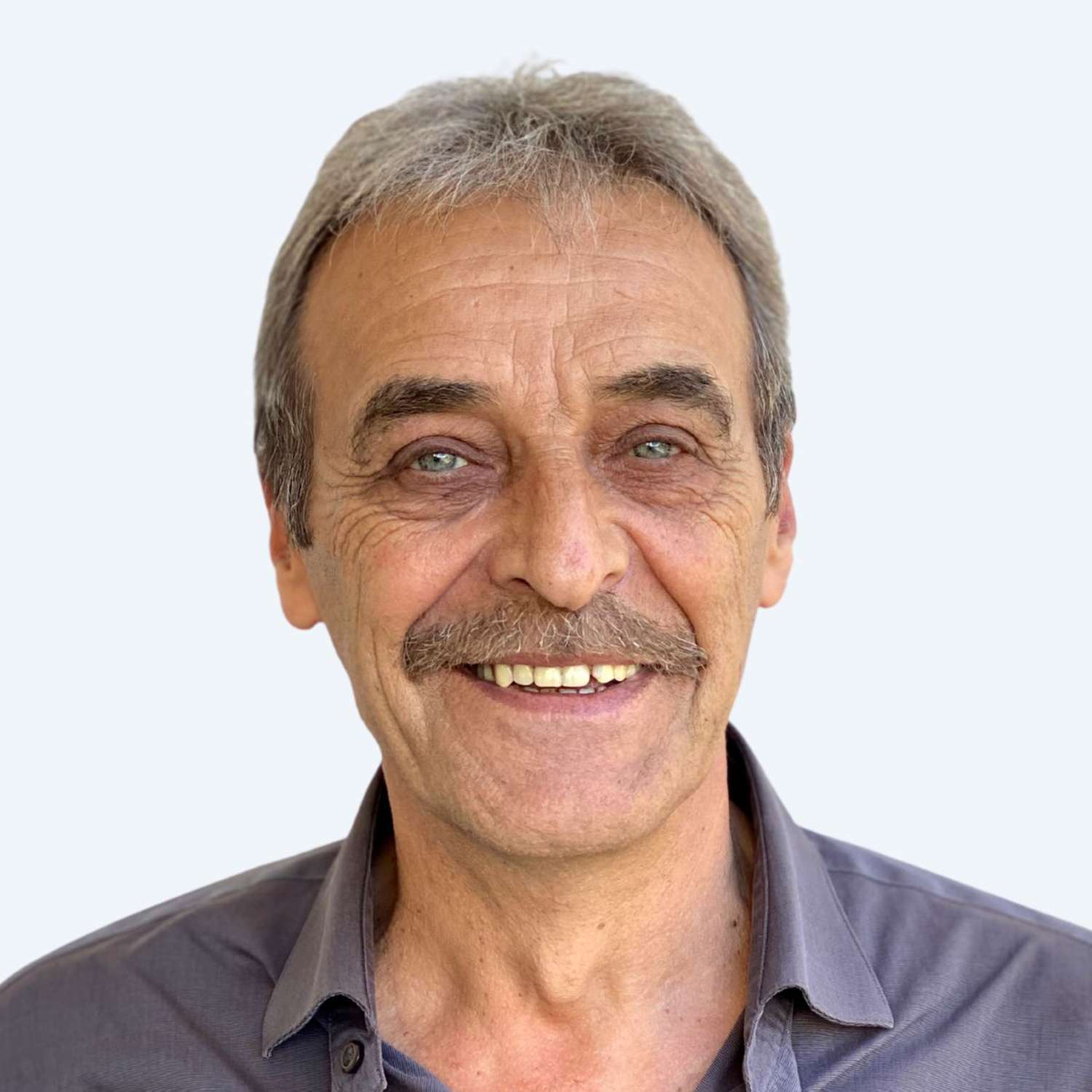 Simeon Karapenchev
Office Veliko Tarnovo
17A, Vasil Levski Blvd, Veliko Tarnovo
All properties (188)
More properties Near Tryavna
See all