Sunset Villas
New luxurious villas in a quiet natural resort close to Sunny Beach
Total 25 properties: 12 sold, 0 reserved, 13 available. Prices and availability...
Built
to order
Construction time: 9 months
THE LISTING IS NOT VALID
This property is in
Sunset Kosharitsa complex
Property features
Type of property: Houses, Villas
Total area: 106.10 m2 (net area: 106.1 m2 plus common parts: 0.00 m2)
Bedrooms: 2
Floor: 2
Condition: read text
Heating system: Electrical heating / Fireplace / Air-conditioners / Local heating / Woodchip heating system / Pellet heating appliance / Heating with wood / Underfloor heating
Air-conditioning system: Air-conditioning system / Inverter air-conditioner / Standard air-conditioner
Furnishing: Furnished/unfurnished
Type of building: Sliding shuttering, Reinforced concrete structure, Brick-built, New building
Ref. No.: Sunset Villas - 20285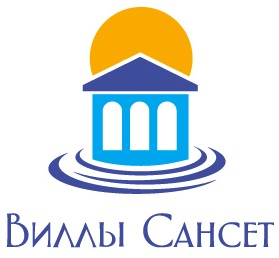 THE FIRST FIVE SOLD VILLAS ARE FINISHED AND READY TO LIVE IN. View them in our Construction Update section
Sunset Villas is the final stage of five years of hard work of our mother company BULGARIAN PROPERTIES to create the modern mini resort
Sunset Kosharitsa
. The work on creating this unique place started in 2005 and went through a few construction phases and a staged putting into operation of each finished part. The concept of the mini resort belongs to the owners of the company Nikola Stoyanov and Mihail Chobanov who decided to create a different place for relaxation and permanent living which combines a quiet location and the closeness to a forest and the slopes of Stara Planina Mountain with the proximity (about 6 km or a 10-minute drive) to one of the best seaside resorts in Bulgaria – Sunny Beach, Nessebar and Sveti Vlas. The concept also includes a variety of extras and entertainments and an option for an active break. All this is combined with excellent on-site servicing provided by a team of professionals working in the field of management and maintenance of holiday developments in our subsidiary company
PROPERTY MANAGEMENT.BG.
At present Sunset Kosharitsa is a fully finished resort with functioning facilities, trading areas and restaurants and cafes. As part of the chain of apartment complexes
APARTMENTSBULGARIA.COM
it welcomes tourists and hosts company events all year round. A lot of families live here permanently and holiday apartment owners come often.
Sunset Villas is the fourth and most elite phase of the mini resort Sunset Kosharitsa. The villas are set on an adjacent plot of land with an area of about 11,000 square meters and they are physically and functionally incorporated to the already existing mini resort. Essentially, Sunset Villas is a complex of 18 family houses, each with its own fenced garden. They are located in the beautiful outskirts of the village of Kosharitsa, only 6 km from Sunny Beach, providing a tranquil place for a break away from the noise of the big resort. With its panoramic view to the seacoast and the coolness of the forest this gated resort combines everything necessary for a thorough rest or permanent living.
•
Watch a film about Sunset Kosharitsa
•
Watch the film about Sunset Kosharitsa shown on channel TV7
•
Sunset Kosharitsa Site Plan
•
Watch an interview with the Mayor of the village of Kosharitsa
PRICES OF THE VILLAS ACCORDING TO THEIR LEVEL OF COMPLETION.
Note: Prices are not inclusive of VAT 20%
1. Level of completion: fully finished detached villa and ready to be furnished. Basic standard of garden and surrounding area.
2. Level of completion: as per the client's wish – the price is based on an individual offer, which is drawn up within 14 days after payment of the deposit and specifying the details under the project.
IMPORTANT!
If the client wishes and against an additional fee other extras can be added to the house - please view our
Technical Specification section
, the paragraph
ADDITIONAL EXTRAS WHICH CAN BE ORDERED BY THE BUYER AGAINST ADDITIONAL PAYMENT
IMPORTANT!
The prices are final, not inclusive of 20% VAT. On the top of the price the owners should pay approx. 4% to 6% when transferring the ownership rights for Notary fees, State Taxes (stamp duty), etc.
SUNSET VILLAS: PLAN AND SITUATION OF THE PLOTS (THE INFORMATION IS CONSTANTLY UPDATED)
See the
general plan of the complex
with the separate lots and their numbers.
More information about Sunset Villas:
Reference number: Sunset Villas - 20285
This property is in: Sunset Kosharitsa
Do you like this property? Recommend it to your friends!

NO COMMISSION FROM BUYER!
Prices from-to
€ 99,310 - € 325,354
Sizes of units: 106.10 m2 - 347.60 m2
Full list of prices and availability
DEFERRED PAYMENT Up to 3 years with 12% annual interest rate First instalment 40% of the price
ADDITIONAL DISCOUNT 5% Payment plan with discount of 5% First instalment 90% of the price
Upon purchase there are additional costs
Important: Terms of payments
Exclusive agency listing
FOR MORE INFORMATION
Property ref: Sunset Villas - 20285

Dimitar Valkanov
Office Burgas
5, Adam Mitskevitch Str., etrance B, fl. 2, office 2, Burgas 8000
Modera Residence - gated complex in a prestigeous area in the capital
AMur Residence - luxury complex near Bulgaria Blvd. in Sofia