Rosen Stankov
Senior Estate Agent
In 2019, Rosen Stankov was honored with the Big Broker of the Year award.
Rosen Stankov received a prize for the largest number of deals in the first half of 2017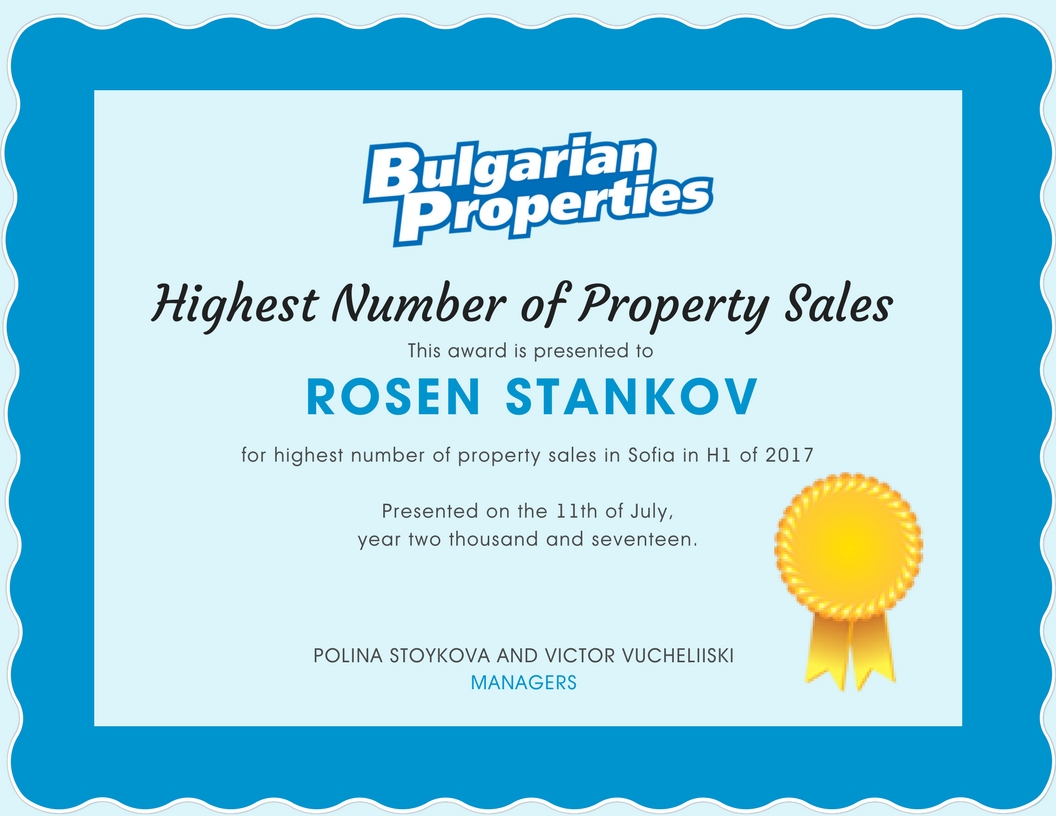 Rosen is born in Sofia. He completed his secondary education at a language high school with German and Russian. He has Bachelor's Degree in Psychology at Sofia University St. Kliment Ohridski. Currently, he specializes in a Master's program in Clinical and Consultative Psychology. Rossen skillfully combines work with his education, as he sincerely believes in the idea that young people in Bulgaria can successfully develop a career as well as obtain high quality education qualifications.
He started his work in the real estate business in 2013 as a broker for rentals in the eastern regions of Sofia. Gradually, developing his trading skills with multiple successfully finished deals, he has a large number of satisfied clients. Later, he accepted a job at a larger real estate agency where he started working as sales agent.
His work in Bulgarian Properties is a great challenge for him. Rosen believes that with good motivation, a lot of work and last but not least, with a smile, even the most complex deal can be finished successfully.
On the company annual awards held in the end of 2017 Rossen Stankov took the first place in the category "Largest Number of Sales in Sofia".
All contacts
22, Zlaten Rog Str., floor 4, office 7, Sofia 1407
Send email to Rosen Stankov