Danubia Beach: Newly-built beachfront apartments with breathtaking Danube river views.
One of a kind vacation complex in Bulgaria. Just gorgeous!

GREAT BARGAIN: COMPLETED APARTMENTS WITH BEAUTIFUL RIVER VIEWS ARE NOW AVAILABLE AT THE UNBELIEVABLE DISCOUNTED PRICE OF 199 EUROS/M2
ONLY 6 APARTMENTS REMAINING AVAILABLE FOR SALE ... RESERVE NOW!
We invite you to consider one of our best offers currently on the market. We have for sale the last remaining 6 apartments at this contemporary apartment development, with absolute waterfront location, exactly on the bank of river Danube, Europe's second largest river.
Watch a film about Danubia Beach
Danubia Beach is set on the bank of the river Danube near the city of Vidin. Our award winning architects have designed here a luxury holiday complex offering great value for money at only 199 EUR/m2, together with quality, great facilities and fantastic location. Danubia is located on the main street of Simeonovo village, by our opinion the most beautiful Danube village in Bulgaria. The regional centre, the town of
Vidin
with all its amenities - schools, shopping, hospitals, theatre, Symphonic orchestra, is just 14 km away, easily accessible by car (10 minutes drive) or by regular public bus transport (bus stop next to the complex). Danubia Beach has been completely finished recently and now accommodating owners, tourist and long-term tenants.
Read a review of Danubia Beach in the press
The importance of the strategic location of Vidin is being increased with the opening of the new bridge between Bulgaria and Romania, which was put into operation in July 2013. The 236 million Euro bridge link joins together Western, Northern and Eastern Europe, creating a road link ultimately to Greece and onto Asia. This massive investment will result in an influx of both tourists and commercial travellers - Danubia Beach is ideally located to cater for both their needs.
Buyers can expect good rental income provided by the leading management & letting company
PROPERTY MANAGEMENT BG
and its trade mark
APARTMENTSBULGARIA
, which are managed the complex.
This apartment complex is designed for a modern living, together with magnificent natural beauty of Danube which is also offering interesting activities such as boat-sailing, fishing, water-ski, swimming and sunbathing (the river is clean). Right next to the development is a river beach as well as a small port for fishing boats. The whole village as well as the plot of Danubia Beach is protected by a solid concrete dyke.
Danubia Beach is designed by a leading Bulgarian team of architects. The available apartments are offered for sale completed finished (unfurnished) and ready for furnishing. The apartments shown on the photographs are furnished ones, showing how your apartment could look like, if you choose one of our specially designed Danubia furnishing packs.
Here are the main features of the finishing standard of the apartments and the building:
APARTMENT COMPLEX SPECIFICATIONS
• Outdoor swimming pool with area for children and area for adults - free use for owners and guests
• Reception desk with lounge
• Full-time working staff on site, helping owners and guests
• Property management and letting by the leading local company
• Café & Snack Bar serving refreshments, snacks and meals (breakfast will be served here every morning)
• Seating area with ratan chairs, tables, sun-umbrellas and sub-beds around the swimming pool
• Barbecue area
• Elevator with automatic doors
• Apartments with river views
• Beautifully landscaped garden with flowers, bushes, grass, lighting
• Children playground area
• River pontoon for sun-bathing and boat mooring
• Motor-boat with 7 seats available to all owners and guests against small fee
• Parking space for 20 cars
• Wi-Fi Internet in all apartments, in the garden and on the beach
• Cable TV
• Live-security guard during the night
• Security IP-video surveillance cameras
STANDARD OF APARTMENTS
• Solid brick walls (no plaster-boards!)
• Smooth-plastered and latex painted walls
• Terracotta tiled kitchenette, corridors, shower and WC
• Laminate floorings in living rooms and bedrooms
• Fully fitted shower and toilette
• Each apartment has an electric boiler for hot water
• Cables laid for Internet, Cable TV and telephone
• Wi-Fi Internet
• Air-conditioning in each apartment
• Secure entry-system
• High quality MDF doors
• PVC double glazing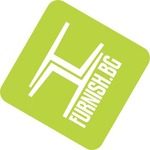 FURNISHING
The apartments are offered for sale unfurnished - kitchen appliances and cabinets are not included too.
Buyers will be offered complete furniture packs (inclusive fitted kitchens and everything else required for letting/use of the apartment) by our partners
Furnish BG
which will cost approx. 4600 Euros for a studio, 5700 Euros for a single bedroom apartment and 6800 Euros for two-bedroom apartments. Clients will be offered few options for furnishing, although we recommend buyers who are planning to rent out their apartments to match the approved furniture design of the building and order the standard furnishing pack which is most reasonably priced and designed for letting purposes. The quoted prices include absolutely everything needed for the apartment to be used for living immediately.
The photographs are showing furnished apartments similar to the furnishing packs we are offering.

PROPERTY MANAGEMENT AND COMPLEX MAINTENANCE
The leading company
Property Management BG
is servicing the complex and all single units. Full-time stuff is working on the complex and is taking care of the management, maintenance and complete operation of Danubia. The annual maintenance charge covers the cleaning and maintenance of the communal areas, the garden and the swimming pool as well as the electricity bills for the communal areas. This charge is compulsory for all owners at the complex. Additionally apartment management services can be provided at request to owners who require somebody to look after their property, pay the bills, ventilate and clean the apartment, represent the owner in front of third parties, etc. This service is not compulsory and costs 300 Euros per apartment per year.

LETTING SERVICE, RENTAL INCOME.

Buyers who are interested in receiving rental income can sign contract with

APARTMENTS BULGARIA

, the marketing arm of Property Management BG. They will be acting as the exclusive letting operator of all apartments at Danubia.

The management company is offering two options for letting:

1) Short-term: 1-31 days

2) Long-term: more than 31 days

APARTMENTS BULGARIA and PROPERTY MANAGEMENT BG have in place their own highly-efficient reservation and accountancy system accessible over the Internet. Owners can log into their account by user name and password, and will be able to monitor in real time their rental income, expenses, profit, reservations and many other figures in relation to their property.

Letting is not compulsory, so owners who have bought an apartment here for their own use, can choose the "Management Only" option

The apartments will be advertised for short-term or long-term accommodation via the extensive partner and affiliate network of APARTMENTS BULGARIA including more than 300 touroperators and letting agents in Bulgaria and abroad, and also on the leading tourist websites for Bulgaria:

www.VisitBulgaria.net

,

www.Bulgaria-Hotels.com

,

www.Travel-Bulgaria.com

, etc.

All marketing and advertising activities for Danubia will start from 1 March 2009, when the complex will have all the necessary certificates in order to operate as short- and long-term accommodation.

Apart from a purely residential type of accommodation, Danubia Beach is planned to work also as a high-class apartment hotel. We expect it to run very successfully because there is a demand of luxury (finished to the Western Standards) and reasonably priced hotels in the Vidin area. Danubia Beach will be the most luxury residential accommodation in the whole Vidin region, offering serious facilities, great value and high quality of service guaranteed by the professional staff of Property Management BG.

The area of Vidin is under quick economic development because of the new Danube bridge which has already started and will be completed by 2010. This new bridge connecting Bulgaria with Romania is a massive project funded by the European Union and costs 236 million Euros. It will turn the international road E-79 into one of the most important transportation corridors connecting Northern Europe with Southern Europe and Asia. It will also positively influence the local economy and will power the business. Every investment in the area now will increase its value after the bridge completion.

The international road E-79 is just five minutes drive from Danubia Beach, so many travelers travelling to and from Western Europe and Northern Europe will be attracted to use the apartments for short-term stay.

The local demand for luxury long-term accommodation will increase as well due to the need of accommodation for highly qualified employees who will work on the bridge construction or in the branches of new International companies which will start operation in the area.

Danubia Beach is close to 2 borders (Romanian border is 20 km away and Serbian border is 50 km away). Many cruise ships are crossing the river every day, so such tourists may be attracted as well. Many business people and employees of state organizations are now traveling to this area because of the bridge construction and because of the dynamic economy development of this area.

Another important part of the business plan for Danubia is the development of fishing and bird-watching tourism because of the great potential and beautiful nature offered by the river Danube and the river islands.

WHY BUY IN DANUBIA?

• Unique development for Bulgaria. There is no other complex like this one.

• Absolute beach-front and unobstructed river views that will stay forever!

• Great location, beautiful nature, many opportunities for tourism and sports provided by the river and the beautiful river islands near the village.

• There is no massive new construction in the area.

• The village of Simeonovo is the most beautiful and well located small settlement on the river Danube.

• Next few years the local property prices are expected to rise significantly due to the construction of the new Danube bridge, the economic development of the region and the massive investment in the local infrastructure - already happening!

• Absolutely finished apartments. Ready to move in.

• Prices as low as 199 Euros/m2 VAT included!

• Deferred payment options provided by the developer.

• Mortgage from a Bulgarian bank for up to 30 years is available too.

ADDITIONAL INFORMATION:

• No company is needed to own an apartment at Danubia Beach

• It is not necessary to visit Bulgaria in order to buy an apartment or sign contracts

FINANCIAL INFORMATION:

• BULGARIAN PROPERTIES charge agency commission of 3% (minimum 800 Euro) on the property price. This commission also covers the Solicitor's fees.

• Any apartment can be reserved immediately by a non-refundable deposit of 2000 Euros.

• Notary fees and stamp duty will be approx. 4% - 6% of the apartment price and are due to be paid by the buyer when receiving the title deeds and ownership.

PAYMENT OPTIONS:

Cash payment: Price must be paid within 45 days after reservation. The ownership of the property will be transferred to the buyer immediately.

For more information on these payment options, please contact us.

RESERVATION:

Any apartment of Danubia Beach can be reserved immediately by a non-refundable deposit of 2000 Euros sent to the company bank account of BULGARIAN PROPERTIES.

DOWNLOADS Floor Plans of Danubia Beach (4.10 MB)

*You need Winzip or other .zip software to open the .zip file. If you can't open the file, please download

EnZip PRICES AND AVAILABILITY: PRICE PER SQ. M. 199 EUR

>