Do you have a property for sale in Snow Pearl? Sell it with us!
Snow Pearl
Cozy apartment in a nice complex, 10 min from the gondola cable car
Total 20 properties: 0 sold, 0 reserved, 20 available. Prices and availability...
Building
completed
Date of completion: 30.07.2008
This property is in
Snow Pearl complex
Property features
Type of property: Apartments (various types), Studios, 1-bedroom apartments
Total area: 34.15 m2 (net area: 28.85 m2 plus common parts: 5.30 m2)
Floor: 1-6
Condition: Excellent
Heating system: Electrical heating
Furnishing: Furnished/unfurnished
Type of building: Reinforced concrete structure, Brick-built, New building
Ref. No.: Snow Pearl Residence - 29873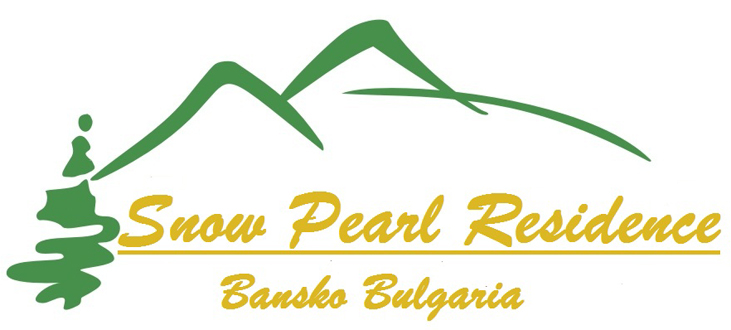 "Snow Pearl" is a pleasant boutique style complex of cozy and modern apartments, which is built in the traditional architecture of the region. The complex is located 10 minutes' walk from the gondola lift in Bansko. Thanks to its location, the complex is set close to the resort's center, the ice skating rink, a number of historical sites, shops, pubs and cafes, as well as close to the most modern nightclubs.
"Snow Pearl" complex consists of a six-story building, where the ground floor opens to a surrounding courtyard with elevation - 2.85 m. There are five residential floors above the ground one with a selection of apartments, studios, offices and storage areas. On the minus first level are designed five apartments with landscaped terraces, common rooms for relaxation, spa with sauna, Jacuzzi and dressing room, ski - storage area and technical rooms. The ground floor features an entrance hall with concierge, two offices and four apartments. The first and second floor offer 6 apartments each, while the third and fourth floor come with five apartments each. The roof level also offers several apartments. The area (400 sq.m) around the complex is well designed and landscaped. The disposition of the building is in south – north direction, where most of the apartments in "Snow Pearl" complex enjoy wonderful views towards Pirin Mountain slopes.
"Snow Pearl": facilities and services
• 24 hour security and concierge;
• reception desk;
• sauna
• Jacuzzi;
• secure ski storage;
• tennis table
• wireless internet
• luxury elevator
• parking
The owners of the apartments in the complex and their guests can enjoy the following services closeby:
• indoor swimming pool
• Turkish steam bath
• gym
• massage salon
• restaurant with 100 seats
• conference hall
• lobby bar
• billiards
Why buy an apartment in "Snow Pearl" complex
• Situated in the central part of the town, 10 minutes' walk from the gondola lift.
• Boutique complex with traditional architecture of the region, good layout and many facilities.
• Spacious apartments of different sizes and layout, suitable for family vacations.
• High quality construction with luxury materials.
• Options for furniture, maintenance and rental of the property on a hotel basis.
• Construction company with an impeccable reputation.
More information about Snow Pearl :
Reference number: Snow Pearl Residence - 29873
This property is in: Snow Pearl
Do you like this property? Recommend it to your friends!

NO COMMISSION FROM BUYER!
FOR MORE INFORMATION
Property ref: Snow Pearl Residence - 29873
Andrew Peach
Office Bansko
14, Pirin Str. Vazrazhdane Sq, Bansko 2770
Residential building with garages and parking spaces in Vitosha district
Academica Complex in Studentski Grad