BulgarianProperties are proud to offer you the last remaining holiday homes in Sunset Apartments!
BulgarianProperties are a sole agent for Sunset Apartment Complex!
Sunset Apartment Complex is a charming and extremely fashionable new development beautifully set within an intriguing blend of rolling mountain hills and panoramic views towards the blue waves of the gorgeous Black Sea. Located over 8 decares of land, the new project will be constructed as part of the holiday village of
Kosharitsa
, some 5 km away from the famous Sunny Beach resort.
Now you too can enjoy own holiday home at the foot of the mountain plus a breathtaking panoramic view to the sea!
Designed to complement its prime position between the mountain and the sea, Sunset Apartment Complex will feature four blocks with a total of 188 apartments, including studios, 1-beds, 2-beds and penthouses, as well as 34 parking plots. Harmonizing with the beauty of the surrounding nature, the elegant apartments will be created to fit the demands of the modern home providing impressive terraces each revealing mountain, sea or pool views. The entrances of blocks of flats with numbers 1B, 2B, 3A, 4A will be equipped with modern elevators. Exclusively for the private use of residents and members of Sunset Apartments, the complex will offer in the three entrances of Block 2 of Sunset Apartments 2 an inside sports centre (with fitness and aerobics halls), top quality leisure facilities including Jacuzzi, Sauna & Steam bath, two Solariums and two Massage rooms.
The stylish complex will come with the following range of amenities: three swimming pools (one with an attractive island cocktail bar), mini market, shop, two fashionable restaurants and a cafι, as well as other modern facilities and modern communal parts and gardens. Providing a mixture of fresh mountain air and cool sea breeze, the region offers excellent opportunities for walking tours, mountain biking, family picnics, fishing, sun-bathing and diverse water sports activities.
SPECIFICATIONS OF THE APARTMENTS
- Outer wall insulation to protect from heat; smooth-plastered internal walls;
- PVC double glazing windows with sealed units;
- quality doors, solid front door with security locks;
- fully tiled floorings;
- bathrooms and toilets fully fitted with taps, fittings, toilet bowls, wash-basins, tiled floorings and walls;
- balconies with tiled floorings;
- all water, electrical, drainage, cable TV systems are laid and connected.
- no furniture or fitted kitchens are included in the prices of the apartments. For furnishing packages, please read the information below;
The apartments will be sold fully completed and ready to be furnished.
MAINTENANCE OF THE COMMON PARTS
The maintenance of the building will be provided by Bulgaria's leading management agency Property Management BG. The annual maintenance fee is charged according to the size of the apartments at 8 Euros/sq.m and covers:
• Maintenance of the garden.
• Maintenance, cleaning and elelctricity bills for the common parts (corridors of the block).
• Security for the block.
• Standard repairs occuring from the normal use.

FURNISHING
Our partners at
Furnish.BG
will offer various types of furniture packs for Sunset apartments. The furniture packs for rental apartments will include everything necessary for both occupation and rental, including:
• Beds, cupboards, dressing tables, bedside lighting
• Cooker, microwave, fridge, kettle, toaster
• Pots, pans, cutlery, crockery, kitchen implements
• Dining table and chairs
• Sofa and easy chairs (that convert to a sofa bed)
• Linen, towels, bedding etc.
• TV's in each room, a Hi-Fi system with CD and MP3 player,
• Table lights
• And everything else needed to make the apartment ready to rent
Furnishing prices range from 4500 to 6500 Euros (inc VAT) depending on the size of the apartment. We highly recommend using the services of
Furnish.BG
in order to achieve the necessary standard for apartments which are to be rented out via the letting scheme with
Property Management BG
(please see below).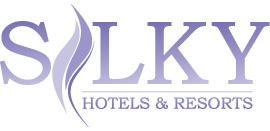 Sunset Apartments Complex is a part of the luxury chain
SILKY HOTELS & RESORTS
and will be managed by Bulgaria's leading Property Management & Letting company
Property Management BG
, who will provide 24-hr professional management services for owners and guests, tourists, holiday makers, participants in company meetings and business seminars and long-term tenants.
GENERAL CONDITIONS
• No company is needed to own an apartment in Sunset Complex.
• All owners who rent out their apartments will have to pay rental income tax of 10%. We collect and pay this for you.
• Owners who have a rental contract with Property Management BG can use their apartment whenever they wish, provided that they have notified the booking office 30 days in advance (although at low demand times this may not be necessary). You will be charged only the cleaning costs for staying, if you use our cleaning service.
• It is not necessary to come to Bulgaria in order to reserve an apartment or sign the preliminary contract.
• It is not necessary to come to Bulgaria in order to acquire the ownership or receive the title deeds of the apartment.

PROPERTY MANAGEMENT (not compulsory)

As a part of SILKY HOTELS & RESORTS, SUNSET HOLIDAY COMPLEX will have a first class property management service provided by the the leading management & letting company in Bulgaria

Property Management BG

, who will also run the whole complex. The annual management fee of 350 Euros per year covers the following services:

• Management and maintenance of all relevant documentation.

• Organisation of any and all maintenance required at the apartment, inclusive of regular cleaning, change and laundry of linen, preparation of the apartment for rental, daily cleaning when the apartment is occupied by tourists, etc.

• Regular communication with you the owner in case of any unexpected event, and to produce at your request documentation for any and all expenses made on behalf of the property.

• Organisation and payment of any and all expenses relating to the property to third-party suppliers: eg: bills for power and water supply, cable TV, Internet subscription, cleaning and the general maintenance of the apartment, including repairs and renovation as and when required etc.

• Web access to the bookings made for your apartment by the tour operator, so you can see the availability for yourself, friends and family, or check your rental income.

• Organisation of the issue of any categorization papers, licenses or similar required by the law for the short-term or long-term rent of the property.

• Organisation and the payment of the annual property tax and waste collection fees (funds must be supplied by the apartment owner)

• Organisation, filing and submission to the tax office of the annual tax statement and payment of any and all tax due by the apartment owner for income relating to the rental of the apartment.

• Marketing the property to tour operators and travel agencies for rental to their client base of tourists

• Reception desk services and dispatch, key services to incoming and outgoing tenants/visitors.

• Registration of the tenants as foreign citizens with the local police station as required by the law.

• Holding funds on behalf of the apartment owner, to be used against outgoings directly related to the apartment or common parts under the terms of the virtual freehold.

• Organisation, book-keeping and the storage and maintenance of all records and received invoices, payment receipts and other documents from third-party service providers, agents, local authorities and tax administration bodies etc.

• Representation of the apartment owner and protection of his/her rights and execution of his/her will before any and all third-party service providers, agents, local authorities, tax administration bodies and tenants etc.

LETTING MANAGEMENT (not compulsory)

Buyers who wish to rent out their apartments to tourists can use the services of

Property Management BG

in partnership with major international and local tour operators offering holidays in Bulgaria, including Balkan Holidays - the market leader in this field.

The marketing department of

Property Management BG

runs a major advertising campaign to attract tourists to these apartments. All modern techiuques will be used including web marketing through the leading beach and tourism portals and reservation systems on Bulgaria:

www.BeachBulgaria.com

and through the website of

www.PropertyManagement. BG

. Print advertising in local, British, Irish and international media, presernation of the complex at international exhibitions and travel shows. Targeted advertising to local tour operators and travel agents, as well as the leading British, German, Scandinavian, Dutch and Russian touroperators. In addition SUNSET will be marketed locally in Bulgaria through the offices of

Property Management BG

, to individual tourists and visitors.

FOR MORE INFORMATION ON THE MANAGEMENT & LETTING OF YOUR APARTMENT YOU CAN CONTACT OUR PARTNERS AT

Property Management BG

Owners will be offered fixed rates per night for short-term rentals. All expenses for short-term lettings (electricity, water, cable TV, Internet) will be charged to the owner's account. Long-term rents are subject to additional negotiation between the tenant and the apartment owner, which will be handled by us on your behalf. Usually for long term letting's all expenses are covered by the tenants. Our experience shows that short-term rental provides a higher rental income and we expect that Sunset Apartments will bring maximum 5% rental return during the first year and approx. 8-10 % during the second and next years, after the complex gets popular and a brand is made.

>