Businesses and companies for sale and rent in Bulgaria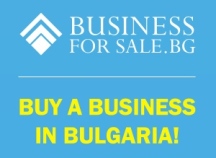 If you are interested in
buying or renting out a business in Bulgaria
this is the right place to find something suitable. BULGARIAN PROPERTIES offer the best choice of
businesses for sale or rent in Bulgaria
as we have offers from all over the country, covering all types of industry and commerce. The Bulgarian government is making all the necessary efforts to offer liberal taxing conditions for businesses, as currently our country offers one of the lowest corporate tax rates – only 10%.
The current difficult times for the economy all over the World are forcing the businessmen to be more flexible, to change their working models and search for new opportunities. We are witnessing deep changes in the economy and business in Bulgaria too. Exactly now is the right time for smart investors to acquire sustainable businesses with good potential, at much lower price than their real value.
1
2
3
4
5
…
17
>>
Can't find the right property? Contact us, we will help you!
Hello Mihail, Just a quick message to say thank you for all your efforts and help last weekend ...
A belated thank you (because of my immobility due to my accident) to the Elhovo office, especially ...
I have just bought an apartment in Bansko from Bulgarian Properties. Special thanks to Mr. Sergey ...
Latest News
Balloon Fiesta near Razlog
21/January/2015
www.news.bansko.org, 14 January 2015
The Balloon fiesta "Rimska bania" is held near Razlog between 14th and 22nd of January, 2015. The fiesta takes place in village Banya - a place blessed with hot springs, fresh mountain air and beautiful scenery.

Teams from Bulgaria, Russia, Moldova, Latvia, Poland, Slovenia and Ukraine are participating in the fiesta. The main event organizer is "Thermo Spa Hotel Roman Bath", locat... read more
LATEST REGIONAL NEWS
The largest malls in Bulgaria
23/October/2014
Profit.bg, 22 Oct 2014
The commercial premises in the 5 largest trade centers in the city are more than 300 000 sq.m., according to data from Profit.bg.

Four of the five largest malls in Bulgaria are located in the capital Sofia, the fifth one is positioned in the city of Varna.

Read which will be the largest trade centers in the country by the end of 2014

Paradise Centerread more
DID YOU KNOW?
Third edition of the London Festival of Bulgarian Culture runs from 20th October until 17th December 2014
10/November/2014
www.lfbc.eu
Bulgarian culture and art will be presented in the third edition of the London Festival of Bulgarian Culture, organized by the Bulgarian Cultural Institute London in assistance with the Embassy of the Republic of Bulgaria in the UK.

The program of the third edition of the London Fes... read more
Terms of use | Disclaimer | Privacy policy | Cookies

Website: contents BULGARIAN PROPERTIES, design HOTDRINK, concept BONONIA, programming and database EBPW.

All photos, texts, video clips, charts and banners on our website are property of our company or of our partners and are protected by the Copyright Act of the Republic of Bulgaria. Any unauthorized use of photos, texts, videos and other materials from our website by third parties will be subject to immediate claim on the part of the copyright owners. The information on our website is with information and advertising purposes. Alhtough we have made all efforts to provide accurate information, there may be some mistakes. For full and correct information is considered only the information received at the offices of Bulgarian Properties Ltd.