Looking back at history gives self-confidence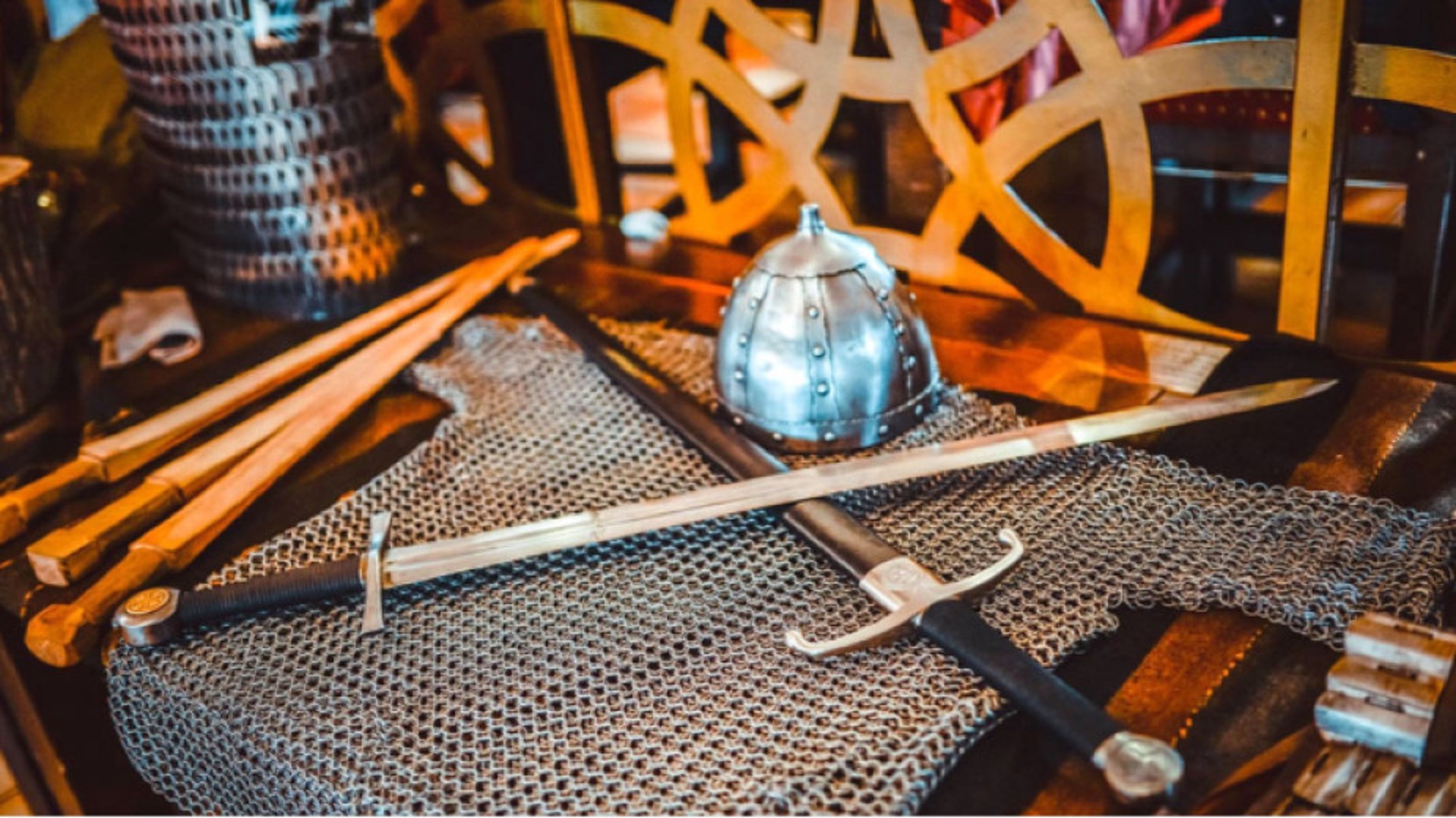 The Bulgarian history leaves the textbooks and takes us back to a medieval castle where everything learned in the classrooms is experienced through different roles – soldiers fight with knights, boyars discuss state affairs and peasants knead bread.

Four years ago, two army reserve soldiers came up with the idea to animate the history lessons, turning children into the main actors. In their project named "A tale about Bulgaria" they reveal in an authentic way how our ancestors looked like and what their crafts, lifestyle, culture and military affairs were. Their reenactments take place at the Kaloyan Fortress in the village of Arbanasi near Veliko Tarnovo. The entrance of the Kaloyan Fortress is a wooden bridge built over a ditch filled with water. The children dress in chain armors and helmets of medieval soldiers, grind flour and knead dough under an ancient technology and get acquainted with the glorious victories of the Bulgarian kings.

We welcome the children at the entrance of the Kaloyan Fortress where we tell them the difference between fortresses, castles and palaces, Alexander Karacholev, who is among the founders of the project, told Radio Bulgaria. Then, we start a conversation in which we talk about the First and the Second Bulgarian Kingdom. We compare the ancient weapons such as bows, arrows and guns on one hand and the armaments of the contemporary soldier on the other hand. Along with the theoretical lessons, we hold practical trainings and teach children how to use a sword for instance or how to shoot a bow or a rifle. We also teach them how to prepare homemade bread. During the fine art lessons, the children paint different drawings using models as a guide to select the colors of the medieval clothing.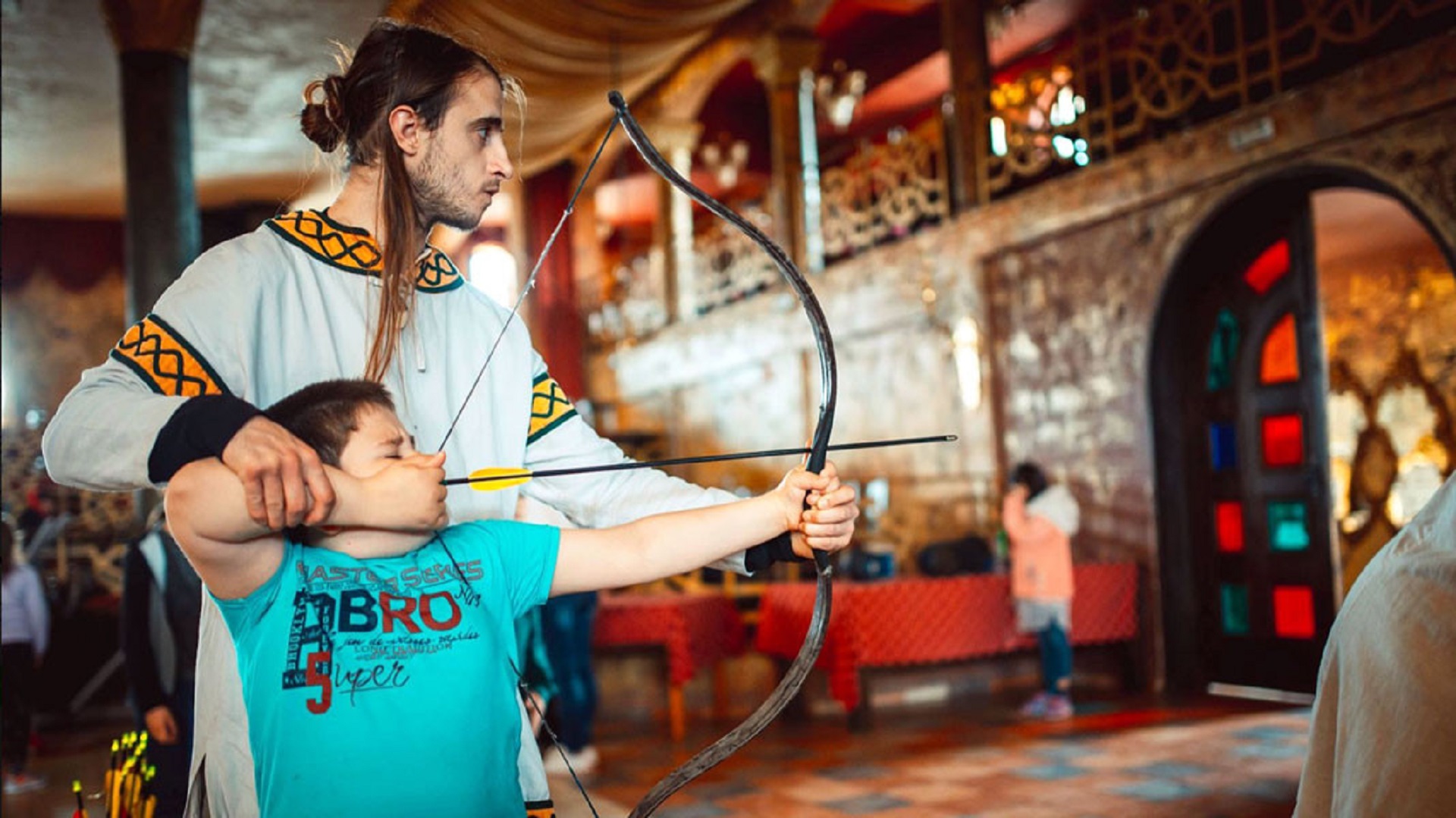 The young visitors meet the live lessons with euphoria and some of them demonstrate their talent in bow shooting and fencing. The reenactments are not an alternative interpretation of Bulgaria's history, but make education more colorful and pleasant, Alexander Karakolev underlines.

We do not impede or obstruct the history lessons at the Bulgarian schools, nor in any form alter the school curriculum, Alexander Karacholev went on to say. We rather recreate what is written in the textbooks with small print and is intended for the most studious children who are keenly interested in history. For instance, they learn the name of the Bulgarian king who minted coins for the first time, why clothing of the Bulgarian soldiers differs from the clothing of the Arab, the Byzantine and the Roman soldiers, etc. Two years ago, we marked the 100th anniversary of the Doyran Epopee and accentuated on World War 1 and in 2018 we marked the 1300th anniversary of Khan Tervel's victory over the Arabs and the saving of Europe against their invasion.

"A Tale about Bulgaria" project mainly cover periods from the Middle Ages and the Bulgarian National Revival and do not look at the times after the World War 1. The founders of the project leave the interpretation of the modern history to teachers hoping that this period will soon enter the textbooks.

Talking about the present and the past we teach the children how to preserve the memory of their families, Alexander Karacholev further said. Everyone can find part of their ancestors in themselves if they look back in time and history. This brings them great satisfaction and makes them feel proud and special. We often use quotations from great authors to make children understand that everything we do and reenact with them actually happened in the past. At the end, they feel more proud and happy to be Bulgarians.

English version: Kostadin Atanasov

Properties in Veliko Tarnovo for sale and rent

Offers in one of the most picturesque old settlements in Bulgaria - Arbanasi

Read more news