BULGARIAN PROPERTIES gave its Annual Awards for 2015
At an exquisite celebration in one of the fashionable night clubs in Sofia BULGARIAN PROPERTIES celebrated the start of the Holiday Season and the end of a very successful business year. The company Board of directors gave the traditional Annual Awards for achievements during the year.

Here are the winners in the different categories for 2015:

• The 2015 Highest Number of Property Sales prize was awarded to the Sofia Head Office. It was presented to our Sales Director Victor Vucheliiski.

• The undisputed winner in the category Highest Number of Personal Sales is Andrew Peach, senior estate agent in our Bansko Office.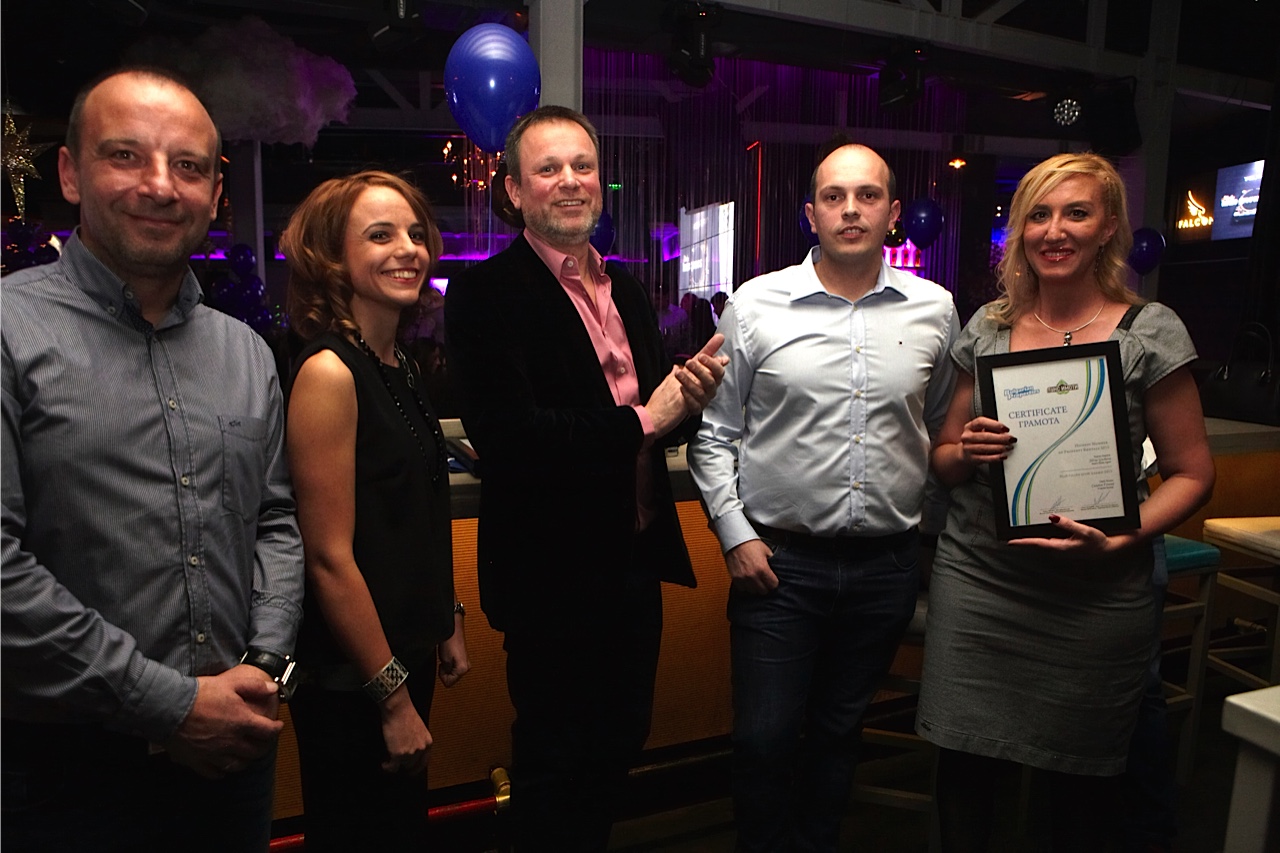 • The award Highest Number of Property Rentals in 2015 was given to Silvia Gocheva from the Varna Office.

• The 2015 Most Expensive Apartment Sale award was given to our estate agent Ahavni Elekchiyan from the Burgas Office for a sale of a luxury apartment in the centre of Burgas.

• The Most Expensive House Sale award goes to Krastyo Boychev from the Sofia Head Office for a sale of a prestige new-build house in one of the Southern districts of the capital city.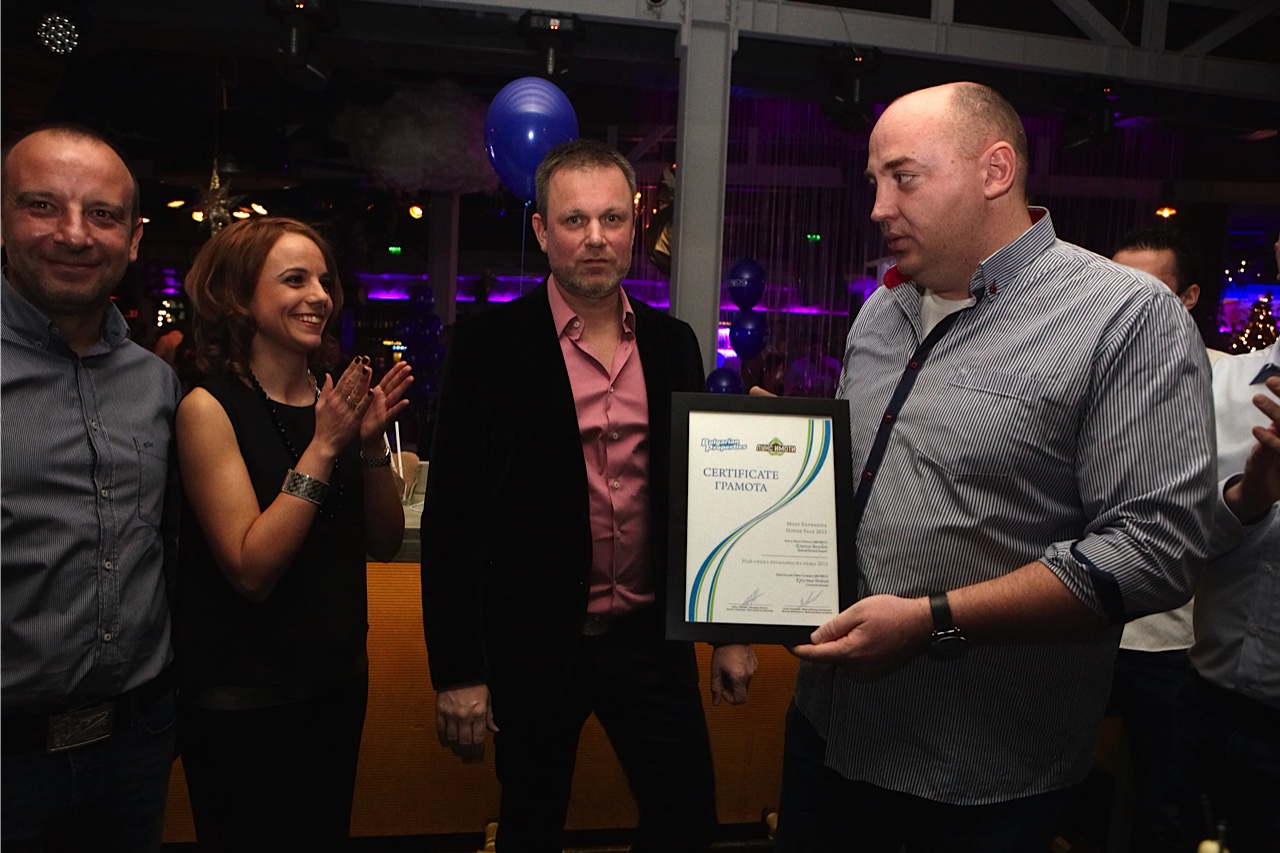 • The special prize "Best New Development Project" in 2015 goes to Vitosha View complex in Sofia which attracted a huge interest by property buyers and investors and broke all sales records as 80% of the first 2 blocks were sold for less than a month.

We wish all our colleagues, partners and clients a Happy and Successful New Year 2016!

Happy Holidays!


Read more news