XI Annual Awards of BULGARIAN PROPERTIES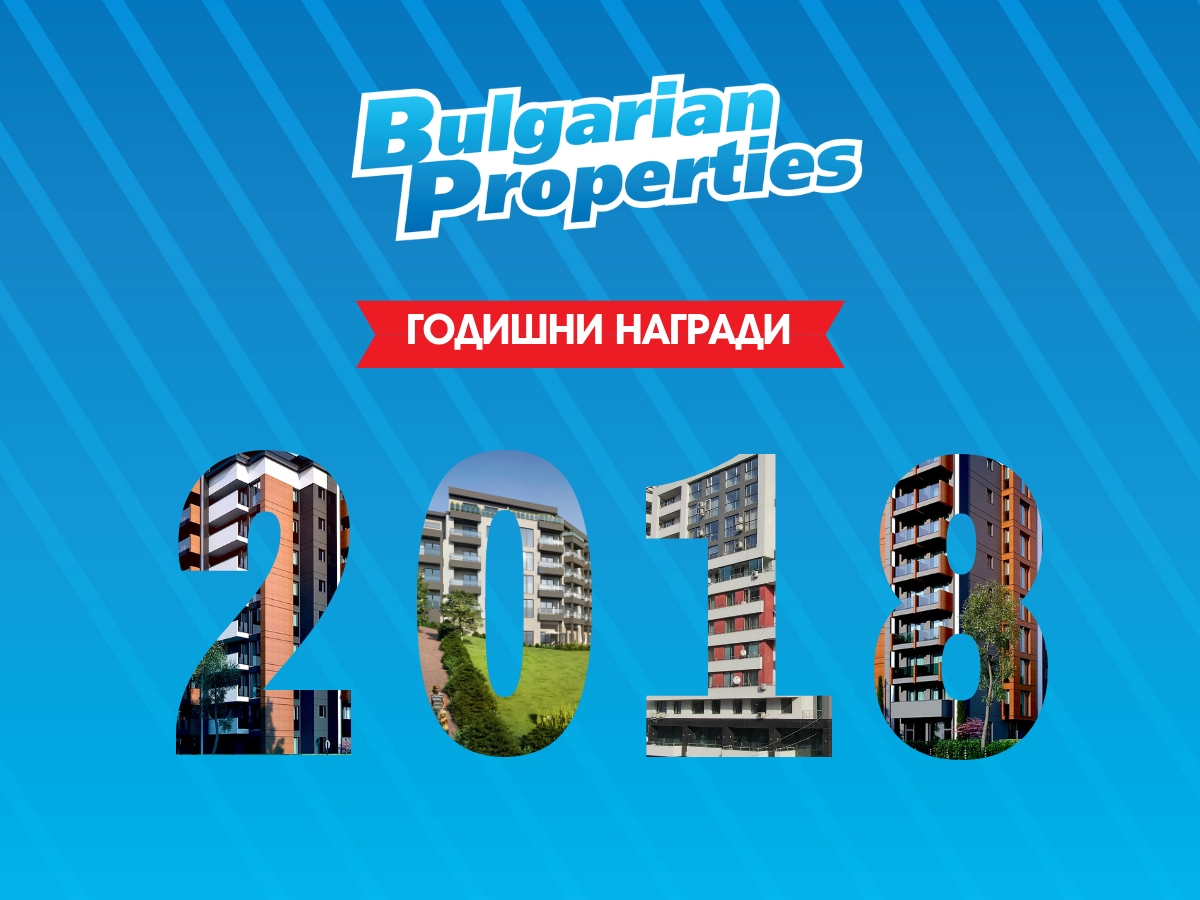 At a celebration ceremony in Sofia during its 15th anniversary celebration, BULGARIAN PROPERTIES presented the XIth Annual Awards for best results.

We present you the winners for 2018!

BROKER OF THE YEAR

• The big "Broker of the Year" Award for 2018 for the second consecutive year received Magdalena Tosheva from the Head Office in Sofia for the stunning results she has achieved in the field of sales of new construction properties.

Here are the other prizes:

• The Prize in the "Most Sales" category for 2018 received the Head Office, Sofia. The active market in the capital, as well as the hard and tireless work of all brokers, led to this completely deserved award.


• Office Bansko received the "regional Office Largest Number of Sales" certificate. This is our most active office in the country and once again is the winner of the BULGARIAN PROPERTIES Annual Awards.

• Best New Broker for 2018 was awarded to Roman Kalov from the Head Office, Sofia.

• Office Varna was announced "Best New Office" in 2018.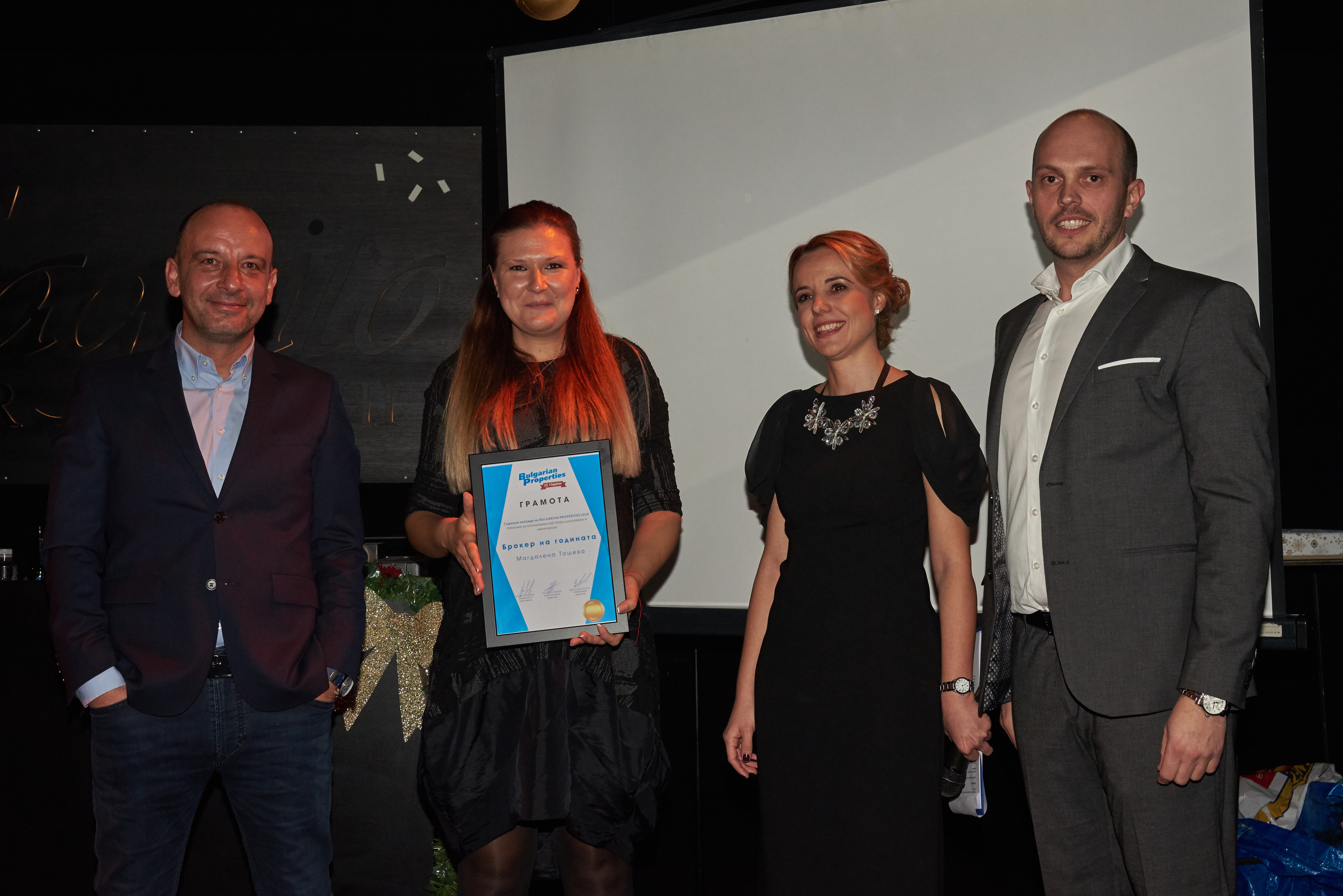 • Award for "Largest Number of Luxury Property Sales" received Rosen Stankov from the Head Office, Sofia

In the "Most Expensive Sale" category for 2018, winners were divided into the following subcategories across the different market segments:

Residential Properties

• The award for "Most Expensive Apartment Sale" for 2018 went to Emilia Emilova from the head office in Sofia for the sale of an apartment in Sofia, Lozenets district.

• The "Most Expensive Holiday Apartment Sale" for 2018 was awarded to Stilian Georgiev from Sunny Beach Office for a sale in the seaside resort Sveti Vlas.

Commercial properties

• "Most Expensive Sale of Commercial Property - Shop" was awarded to Mihail Chobanov.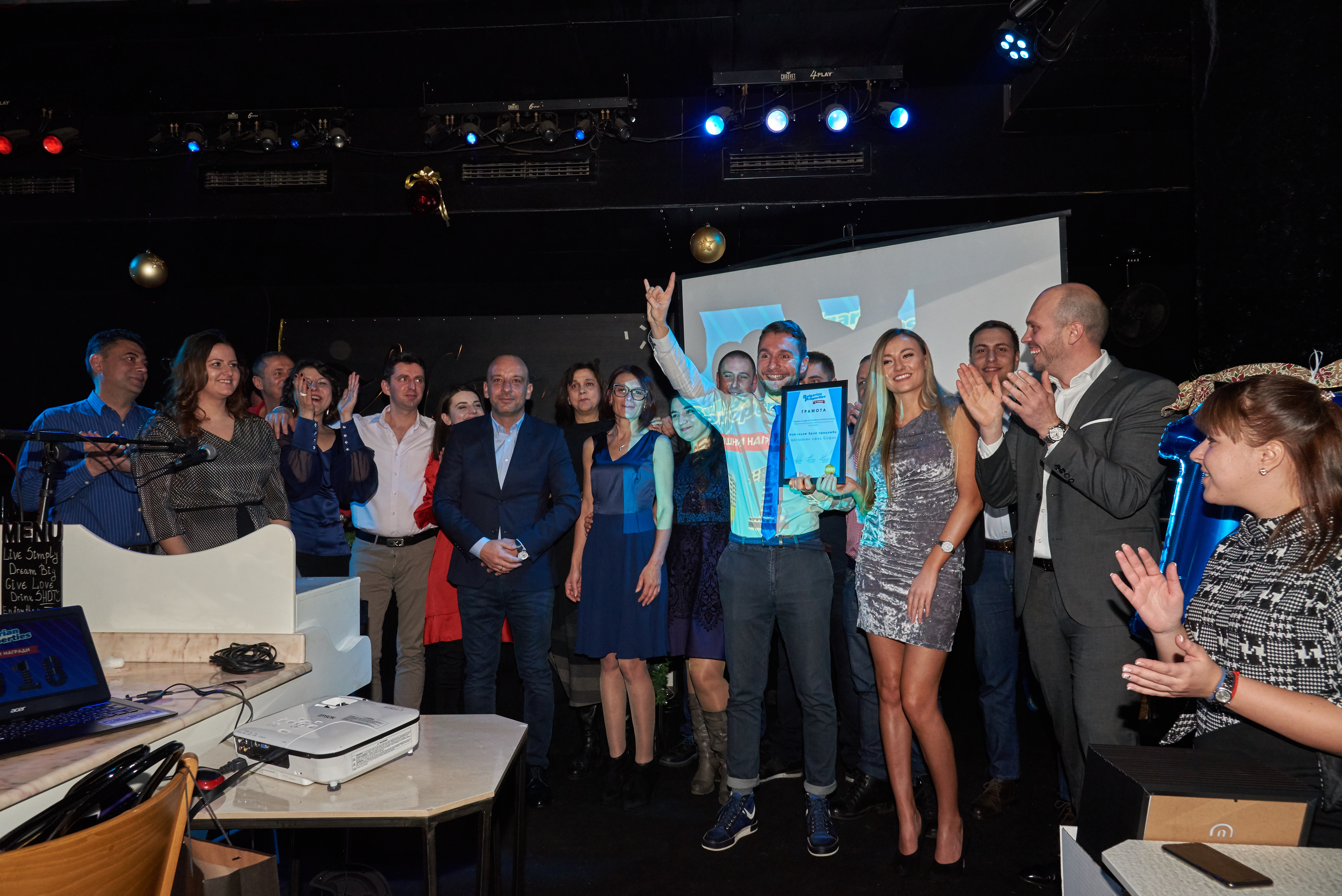 • "Most Expensive Sale of a Plot" is realized by Julia Todorova, Head Office Sofia.

• Rosen Stankov was honoured for "Most Expensive Office Rent"

Prizes for 10 Years at the Company

These awards are a tradition we have set on the 10th anniversary of BULGARIAN PROPERTIES and are one of the most anticipated testimonials for all of our long-time colleagues.

This year, our award for 10 years with BULGARIAN PROPERTIES, with special design in the form of a notary deed, received the senior broker Magdalena Tosheva, the Editor-in-Chief Anna Hinova, as well as the web editor and client manager Olga Kotoman, who joined our team in 2008 and for 10 years have contributed with their work and dedication to the success of the company.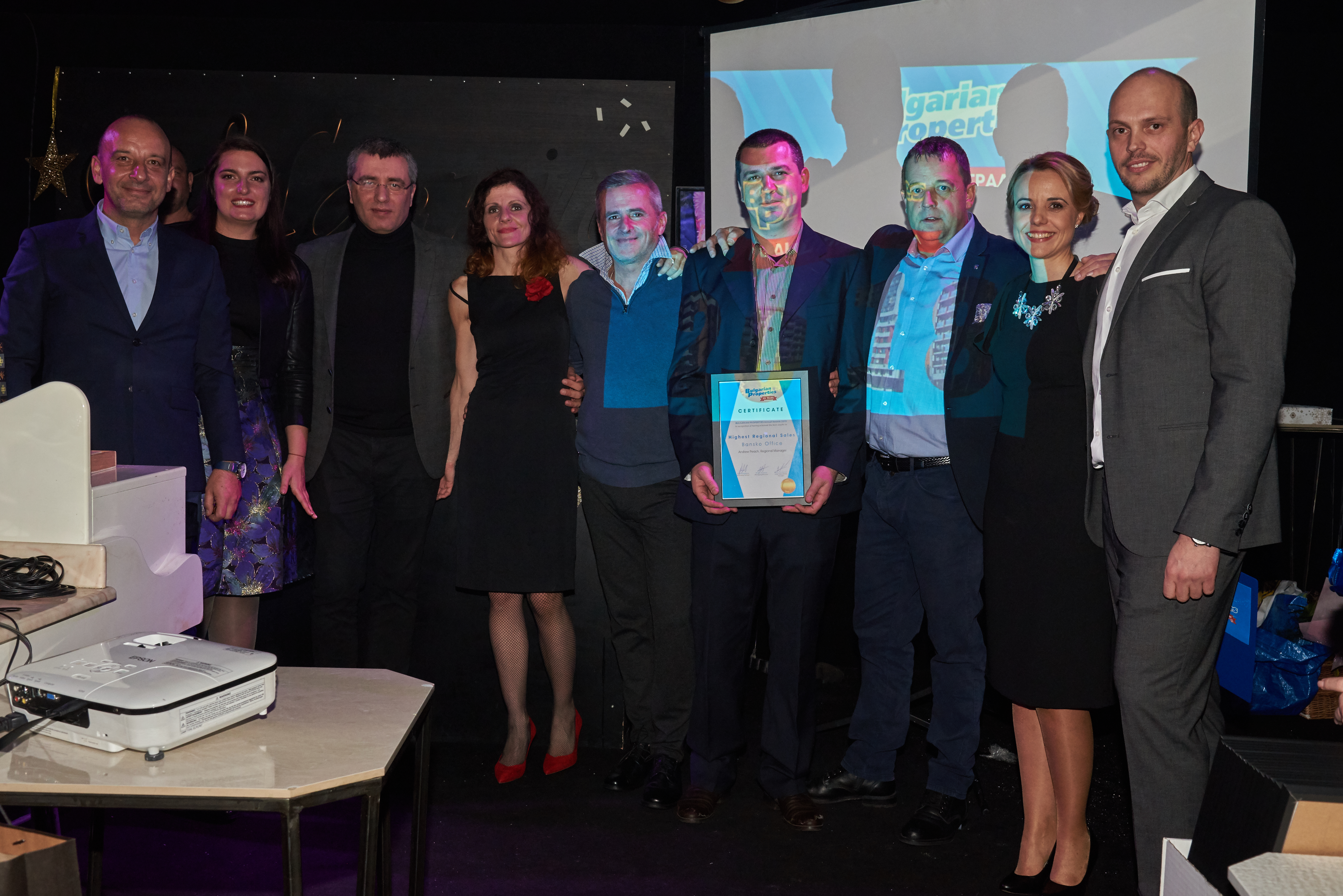 Congratulations to the winners!

We wish all our colleagues, partners and customers a happy and even more successful 2019!
Happy Holidays!

Read more news