16.06.2015 Office space in Bulgaria - demand, supply, vacancy rate and rental prices
Commercial & Research Team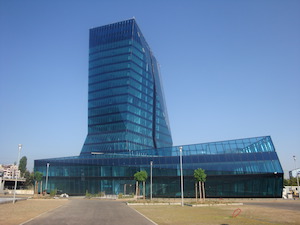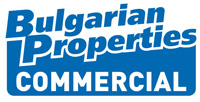 Demand

BULGARIAN PROPERTIES has registered increased demand for office space during the first half of 2015. That is a consequence from the positive expectations of the companies regarding their future development as well as the future economic situation in Bulgaria, the region and the EU as a whole. Demand is dominated by companies, whose office needs are up to 500 sq.m. but there are also enquiries for greater office space. Although the companies that are looking for office space operate in diverse industries, most of them come from the IT sector. Another significant factor driving the demand comes from the outsourcing industry.

Over 60% of the demand for office space comes from companies that are looking to consolidate their office space under one roof. There are quite a few occasions when companies, that have several offices at different locations are willing to bring them together in order to optimize costs and increase productivity. The rest of the demand comes from companies looking to open a new office here in Bulgaria.

80% of the enquiries come from companies that plan to start working with up to 50 people but often there is a potential expansion of these needs. Some of the enquiries aim at satisfying greater needs from the beginning and are looking for greater office space that would allow 70-80 and even 100 people to start working immediately.

Vacant Office Space and Supply

At present vacant office space that is able to satisfy demand of up to 500 sq.m. is available but the supply of ready to use office space that is around and over 1 000 sq.m. is low. However, till the end of the year several new deliveries of buildings are expected to happen and this will make it possible to meet the demand for office space that is over 1 000-1 500 sq.m. The overall office market vacancy rate (both class A and class B office space) is around 15-16%, but in some of the new and well-managed office buildings the vacant space is less that 4-5%. This shows that when the building is well-planned and managed low levels of vacancy rates are achievable and the return for investors is high.

Rental Levels

Due to the higher demand and the increased dynamics of the office market in Bulgaria investors' confidence in this particular market segment is back and consequently we can see increased investment activity and frozen projects being restarted, for example City Tower office building in the centre of Sofia. We can see that the investors' position hardened a little bit in regards to negotiating rental levels with tenants. Current office rental levels are the following:

• Class A Office Buildings – 10.5-12.5 €/sq.m./month
o Maintenance fee – 2-3 €/sq.m./month

• Class B Office Buildings – 6-8 €/sq.m./month
o Maintenance fee – 1-2 €/sq.m./month

Perspectives

Despite the slightly hardened investors' position regarding rental levels and the increased dynamics of the office market, rentals are unlikely to reach much higher levels than today's. The market reality as of today – the increased demand for office space on the one hand, and the increased supply on the other – makes it possible to expect a stable office market in Bulgaria for at least the next 12-18 months.

View our offices for sale and rent



TOP PUBLISHED OFFER
TOP SOLD OFFER
read more newsletters
I am writing to you to say that we have just successfully completed the purchase of a 1000m plot of ...
I would like to thank Victor Vucheliiski and his staff for the sale of our apartment in Vidin. It ...
I sold my house in Bulgaria with Sergei's assistance. From the beginning Bulgarian property was ...
Terms of Use | Privacy Policy | Cookie Policy

All photos, texts, video clips, charts and banners on our website are property of our company or of our partners and are protected by the Copyright Act of the Republic of Bulgaria. Any unauthorized use of photos, texts, videos and other materials from our website by third parties will be subject to immediate claim on the part of the copyright owners. The information on our website is with information and advertising purposes. Alhtough we have made all efforts to provide accurate information, there may be some mistakes. For full and correct information is considered only the information received at the offices of Bulgarian Properties Ltd.