Property in Debelets region for sale and rent
The town of Debelets is located in Northern Bulgaria and is part of Veliko Tarnovo Municipality. It is placed near the small towns of Dryanovo and Kilifarevo and the administrative center Veliko Tarnovo, and is located 225 km away from the capital of Sofia. Near the town of Debelets passes the main road Rousse - Stara Zagora, and the railway line Rousse - Podkova. The area is famous for the production of vegetables and the protected wild peony that grows in the region.

From the town of Debelets start several mountain passes, including the Pass of the Republic and Tvardishki Pass. In the town are to be found several shops, two hotels and two complexes, bus, taxi and rail transport. In addition, there are medical and dental center, as well as patronage care, nursery and kindergarden, as well as a home for children without parents, and a school. Among the attractions here are the old bridge over the river Belica.

In the town of Debelets are available many offers for a variety of real estate properties. Here are presented for sale houses and plots of land. Our real estate agency can help anyone who wants to buy property here, and to those who own property in town Debelets and want to sell it.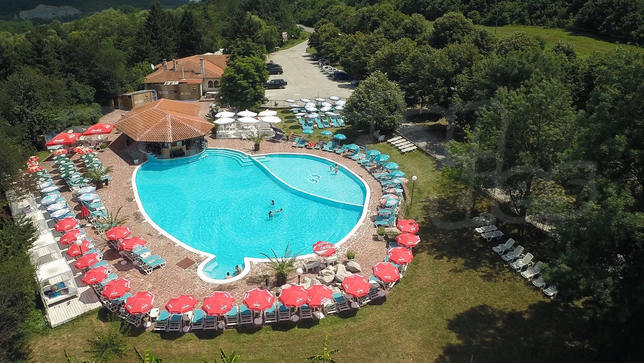 Hotel complex near Veliko Tarnovo
Near Veliko Tarnovo
Hotel in a beautiful wooded area near Veliko Tarnovo
Hotel in a beautiful wooded area near Veliko Tarnovo. The complex has a total area of ​​17 158 sq. м. It has a hotel part, a restaurant with a summer garden, a conference room and an outdoor swimming pool with jacuzzi. The hotel part consists of two one-storey ...read more
2741.00 m2 (601€/m2)

Nikolay Nikolov
Regional Manager, Veliko Tarnovo
Can't find the right property? Contact us, we will help you!