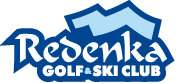 We are delighted to announce the release of the latest luxury development at our best selling gated complex Redenka Golf & Ski Club (
www.redenka.com
) located near Bansko's 18-hole Golf course, exclusively designed by Ian Woosnam and widely acclaimed as the best golf course in Bulgaria.
The premier ski resort of Bansko is just 5 miles away and within easy reach by car or by the private shuttle buses of Redenka Golf & Ski Club. The newly developing ski resort of Kulinoto is 3 miles away and the state-of-the-art Katarino Spa Resort is less than 1.5 miles.
Designed by Bulgaria's leading team of architects from
Artnewvision
, featuring 3 apartment buildings and 30 detached chalets, plus a number of superb leisure facilities, Redenka Golf & Ski Club is one of the most luxurious recreation complexes in the whole area. Surrounded by the Pirin and Rila mountains, with the crystal waters of the Bella river tumbling by and breathtaking views to Rila, Pirin and Rhodopes, Redenka combines luxury living with beautiful nature just minutes away from the world class Golfing and Ski-ing available in Bansko.
For detailed layout and map of Redenka Golf & Ski Club, please
DOWNLOAD BY CLICKING HERE
.
Redenka Golf & Ski Club will incorporate a full complement of top class facilities including:
• 24-hour reception service
• The Redenka Restaurant
• Vienna Cafe
• Pub
• 2 indoor swimming pools
• Outdoor swimming pool for children
• 2 outdoor swimming pool for adults
• Pool-bars
• Tennis-court
• 2 Volleyball/Basketball playgrounds
• Playgrounds for children
• 24-hour security
• 2 spa and sports centres
• Gymnasium
• Sauna
• Jacuzzi
• Steam-room
• Solarium
• Massage
• Games room
• Business Centres
• Conference facilities
• Secure ski and golf-club storages
• 4 shops
• Beauty centre
• Underground parking spaces
• Parking lots
• 24-hour room service
• Ski bus and shuttle transport to Bansko and the Golf Course
• Wi-Fi Internet throughout the whole complex and all properties
• Car hire facilities
• Parking lots
• Beautifully landscaped gardens with lighting and paths
Redenka Golf & Ski Club is a member of the luxury chain T-Hotels and will be fully managed and serviced by Bulgaria's Leading Property Management Company, PropertyManagementBG. The Club will function all year round and will welcome golfers, skiers, sportsmen, tourists, investors, participants in company meetings and business seminars and long-term tenants. Redenka will be advertised internationally in the brochures of the leading tour operators providing services in Bulgaria. Special arrangements will be set-up with Golf Clubs all over the world and their members will be welcomed at Redenka.
Redenka Golf & Ski Club will start operations and accept its first guests in Dec 2006 at Redenka Chalets. These are the first developments to be completed and are already fully booked for the 2006-2007 season. Our partners and tour operators have indicated extremely high interest in Redenka Golf & Ski and contracts will also be signed for the newest development, Grand Redenka.
Redenka will be served by its own shuttle bus transport which will run regularly throughout the day (until 11 pm) and at additional times on request. The complex is designed for year-round occupation and will attract clients at all times of the year ensuring high occupancy and significant rental returns.
The guests at Redenka will be served by the stylish Redenka restaurant which includes a BBQ area and an outside terrace serving breakfast and a wide selection of meals throughout the whole day. A stylish Vienna Cafe and mini-market food shops are also available.
There will be a proper Pub at the Grand Redenka development. It will be serving Full Breakfast & have International & Local Bar Food all day until 10.00 pm. Continental breakfast will be available too.
Featuring a complete range of purpose built amenities and combining its unique natural location with the proximity of Bansko's world-class Golfing and Ski-ing, Redenka Golf & Ski Club is a top choice investment which will bring in significant rental returns while continuously appreciating in value over the years.
GRAND REDENKA
Grand Redenka is the latest development available for sale off-plan at Redenka Golf & Ski Club. The previous developments, Redenka Chalets, Redenka Lodge and Redenka Palace have been completely sold-out. The previous development Redenka Palace has been completely sold out for just 21 days making it our best selling complex ever.
The construction of Grand Redenka will start in September 2006 with completion scheduled for Dec 2008.
Grand Redenka is an elegant 4-storey apartment building comprising 119 1-bed, 2-bed and studio apartments. All apartments are completely finished to the highest standards and include a fitted kitchen, complete with cupboard units and appliances.
Available at Grand Redenka are:
• 119 apartments (studios, one and two-beds)
• Huge Spa & Sports centre of 800 sq.m.!
• Business centre
• Beauty Centre
• Lobby
• Reception area
• Pub and Bar
• Indoor swimming pool
• Outdoor swimming pool
• Basketball and Volleyball playground
• 36 underground parking spaces
• 3 shops
• 17 cellars
• 5 storage spaces
The use of the Spa facilities, indoor pool and the outdoor pool will be free of charge for all apartment owners and their families.
Grand Redenka will have a proper Pub. It will be serving Full English and Irish Breakfast & have English, Irish, International & Local Bar Food all day until 10.00 pm. Continental breakfast will be available too.
Grand Redenka is efficiently heated by an oil/gas-fuelled central heating system. All apartments in the complex are provided with Wi-Fi Internet connection and cable TV with 50 international channels.
Grand Redenka is served by its own shuttle-bus service to the Gondola lift in Bansko, the Golf course and to the nearby resorts or towns.

Our partners at
Furnish.BG
will offer furniture pack for Grand Redenka. The furniture pack for rental apartments will include everything necessary for both occupation and rental, namely:
• Beds, cupboards, dressing tables, bedside lighting
• White goods including: microwave, kettle, toaster
• Pots, pans, cutlery, crockery, kitchen implements
• Dining table and chairs
• Sofa and easy chairs (that convert to a sofa bed)
• Linen, towels, bedding etc.
• TV's in each room, a Hi-Fi system with CD and MP3 player,
• Table lights
• And everything else needed to make the apartment ready to rent
The price of the furnishing pack depends on the size of the apartment. We highly recommend using the services of
Furnish.BG
in order to achieve the necessary standard for apartments which are to be rented out via the letting scheme with
Property Management BG
(please see below).

MAINTENANCE OF THE BUILDING AND ITS COMMUNAL AREAS (compulsory)
The maintenance of the building and the communal areas will be provided by Bulgaria's leading management agency PropertyManagement BG. The annual maintenance fee is 10 Euros (VAT is not included) per square meter of your apartment and will cover the following:
• Maintenance of communal areas, gardens and the swimming pools
• Maintenance, cleaning and electricity bills for the common parts (corridors of the block)
• 24-hour security
• Standard repairs occurring from the normal use of the building and the facilities
PROPERTY MANAGEMENT (not compulsory)
As a part of T-Hotels, Redenka Golf & Ski will have a first class property management service provided by the the leading management and letting company in Bulgaria
Property Management BG
, who will manage the entire complex. The annual management fee of 480 Euros (VAT included) per year covers the following services:
• Key holding, looking after your property and official representation of the property owner.
• Management and maintenance of all relevant documentation.
• Organisation of any and all maintenance required at the apartment, inclusive of regular cleaning, change and laundry of linen, preparation of the apartment for rental, daily cleaning when the apartment is occupied by tourists, etc.
• Regular communication with you the owner in case of any unexpected event, and to produce at your request documentation for any and all expenses made on behalf of the property.
• Organisation and payment of any and all expenses relating to the property to third-party suppliers: eg: bills for power and water supply, cable TV, Internet subscription, cleaning and the general maintenance of the apartment, including repairs and renovation as and when required etc.
• Web access to the bookings made for your apartment by the tour operator, so you can see the availability for yourself, friends and family, or check your rental income.
• Organisation of the issue of any categorization papers, licenses or similar required by the law for the short-term or long-term rent of the property.
• Organisation and the payment of the annual property tax and waste collection fees (funds must be supplied by the apartment owner)
• Organisation, filling and submission to the tax office of the annual tax statement and payment of any and all tax due by the apartment owner for income relating to the rental of the apartment.
• Marketing the property to tour operators and travel agencies for rental to their client base of tourists
• Reception desk services and dispatch, key services to incoming and outgoing tenants/visitors.
• Registration of the tenants as foreign citizens with the local police station as required by the law.
• Holding funds on behalf of the apartment owner, to be used against outgoings directly related to the apartment or common parts under the terms of the virtual freehold.
• Organisation, book-keeping and the storage and maintenance of all records and received invoices, payment receipts and other documents from third-party service providers, agents, local authorities and tax administration bodies etc.
• Representation of the apartment owner and protection of his/her rights and execution of his/her will before any and all third-party service providers, agents, local authorities, tax administration bodies and tenants etc.

LETTING MANAGEMENT (not compulsory)
Buyers who wish to rent out their apartments to tourists can use the services of T-Hotels Management Group and PropertyManagement.BG in partnership with major international and local tour operators offering holidays in Bulgaria to skiers, golfers, tourists, etc. including Balkan Holidays - the market leader in this field, First Choice, Inghams, Crystal.
The marketing department of T-Hotels runs a major advertising campaign to attract tourists to these apartments. Contracts have been signed with more than 70 touroperators so far, both local and International from UK, Germany, Sweden, Norway, Denmark, Holland, Russia, Serbria, Hungay, Czech Republic, Turkey and Israel. Specialising in the letting of holiday apartments and management of complete complexes, T-Hotels is now the preferred partner for this type of holidays in Bulgaria. For the coming ski season 2006-2007 T-Hotels has already booked their total capacity of 350 holiday apartments in Bansko and their partners are looking forward to signing for even more apartments for the next season 2007-2008. The tourist interest to Bansko and Razlog has increased double for the last 2 years and we see all indications that the coming ski season starting in December will bring another 30 to 50 % more tourists than the last year.
After the Ian Woosnam's 18-hole Golf Course opens in Summer of 2008 we can expect even more visitors who will come not only during the winter, but also during the summer months.
Additionally Grand Redenka will be widely featured in Bulgaria's # 1 web portal for ski holidays
www.BulgariaSki.com
Owners will be offered fixed rates per night for short-term rentals. All expenses for short-term lettings (electricity, water, cable TV, Internet) will be charged to the owner's account. Long-term rents are subject to additional negotiation between the tenant and the apartment owner, which will be handled by us on your behalf. Usually for long term letting's all expenses are covered by the tenants. Our experience shows that short-term rental provides a higher rental income and we expect that Redenka apartments will bring maximum 3 % rental return during the first year and approx. 5-7 % during the second and next years, after the complex gets popular and a brand is made.

RESERVATION

Any apartment can be reserved for 28 days by a non-refundable deposit of 5% of the purchasing price.

BulgarianProperties charge no agency commission for Grand Redenka apartments.

GENERAL CONDITIONS

• No company is needed to own an apartment in Grand Redenka.

• All owners who rent out their apartments will have to pay rental income tax of 10%. We collect and pay this for you.

• Owners who have a rental contract with Property Management BG can use their apartment whenever they wish, provided that they have notified the booking office 30 days in advance (although at low demand times this may not be necessary). You will be charged only the cleaning costs for staying, if you use our cleaning service.

• It is not necessary to come to Bulgaria in order to reserve an apartment or sign the preliminary contract.

• It is not necessary to come to Bulgaria in order to acquire the ownership or receive the title deeds of the apartment.

STANDARD PAYMENT PLAN Option 1

• 5 % deposit (non-refundable) when reserving your apartment

• 25 % second payment (within 28 days from reservation - upon signing of the Preliminary contract)

• 30 % third payment ( at the beginning of Feb 2008)

• 20 % fourth payment (at the beginning of July 2008)

• 20 % fifth payment (when the building receives Certificate for Habitation and before the exchange of title deeds: approx. May 2008)

Option 2

• 5 % deposit (non-refundable) when reserving your apartment

• 45 % second payment (within 28 days from reservation - upon signing of the Preliminary contract)

• 50 % third payment (when the building receives Certificate for Habitation and before the exchange of title deeds: May 2008)

DISCOUNTED WITH 5% PAYMENT PLAN*

• 5 % deposit (non-refundable) when reserving your apartment

• 90 % second payment (within 28 days from reservation - upon signing of the Preliminary contract)

• 5 % third payment (when the building receives Certificate for Habitation and before the exchange of title deeds: May 2008)

*Please note that no further discounts are available apart from the Discounted payment plan described above.

There are 6 CHALETS set between Grand Redenka and Redenka Palace*

*Please note that the chalets are offered for sale fully furnished and completed. Prices are final, inclusive of VAT. The full price paid is declared in the title deeds. All notary fees and stamp duty are also included in the asking price. There are no hidden costs.

FLOOR PLANS Grand Redenka Floor Plans (7.97 MB) Floor Plans for Redenka Chalets No 25 - 30

*You need Winzip or other .zip software to open the .zip file. If you can't open the file, please download

EnZip PRICES AND AVAILABILITY

(Constantly updated. Prices are final, inclusive of VAT. The full price paid is declared in the title deeds. Additional costs, notary fees and stamp duty are approximately 3% on top of the purchase price and there are no other hidden costs.

No further discounts are available apart from the Discounted payment plan described above.)

>