Prices of services provided by BULGARIAN PROPERTIES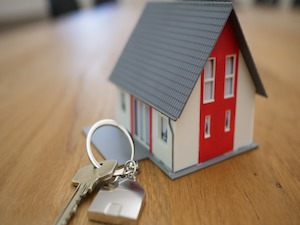 BULGARIAN PROPERTIES is the leading real estate company in Bulgaria. We have been servicing foreign clients for more than 10 years now helping them purchase, sell or rent properties in Bulgaria.
Here you will find a detailed list of the services we offer and our prices and commissions. If you have any questions you can
contact us
at any time.
•
Consultation related to the buying or selling of a property
– free
•
Selection of suitable properties for sale and rent
– free
•
Regular newsletters with property market analyses and the company's newest offers
– free for registered users.
You can subscribe for our newsletters here
•
Property alerts on your e-mail for new properties as per criteria set by you
- free for registered users.
You can register your search parameters here
•
Notification sent on your e-mail if the prices of properties you selected are reduced
– free for registered users. The registration link for following the prices is located right under the photos of the property.
•
Organization of viewing trips
– free. BULGARIAN PROPERTIES does not charge a viewing trip fee.
•
SKYPE viewings
– from 25 Euros and with package prices for viewings of several properties.
•
Meeting you at the airport, bus station, train station
– free.
•
Assistance in booking a hotel as per the client's wish
– free.
•
Transportation services:
If you wish to use the transport of BULGARIAN PROPERTIES for property viewing trips we charge 0.30 Euros per km to cover the petrol charges and wear costs of the vehicle. This is valid only for viewing trips outside the town/city/resort where the office is located. There is no charge for viewings in the city/town/resort. If you buy a property with us, any transport costs charged by the office you buy with are fully refundable!
If you would like us to drive you further distances (from one of our offices to another, or from the airport to a regional office for example) we will negotiate a fixed price for each journey. BULGARIAN PROPERTIES has agreements with licensed transportation companies around Bulgaria, which offer special prices to our clients. If you wish to rent a car at a reasonable price you can do so at
www.RentÀCarbulgaria.com.
•
Agency commission:
3% of the property's price, but not less than 800 Euro, payable upon signing a preliminary contract with the buyer, except for those properties for which it is explicitly stated that the buyer doesn't have to pay a commission.
Our agency commission covers many important services which we provide for the buyer during the purchasing process: organizing of viewings, search for properties as per criteria set by the client, legal assistance, full checks on the title deeds and the ownership, preparation of all necessary contracts, paperwork, negotiations with the sellers, communication costs, representation and closing of the deal etc.
•
Commission from tenant/landlord
– for long-term rentals - a half or a full rent from the tenant and the landlord, depending on the property. For short-term and seasonal rents our commission from the tenant is 10% of the rental price.
•
Commission for selling a property
– to be agreed between the parties. Read how we can help you
sell your property
.
•
Fee for registering a Bulgarian company
– 300 Euro
•
Fee for providing an address for registration of a Bulgarian company
– free for clients of BULGARIAN PROPERTIES*
•
Fee for registering a natural person under BULSTAT
when purchasing a property in Bulgaria – free for clients of BULGARIAN PROPERTIES*
•
Legal consultation when buying or selling a property
– free for clients of BULGARIAN PROPERTIES*
•
Tax consultation when buying or selling a property
– free for clients of BULGARIAN PROPERTIES*
•
Deal representation
– free for clients of BULGARIAN PROPERTIES*
•
Assistance in drawing up the necessary documents for selling a property
- free for clients of BULGARIAN PROPERTIES*
•
Drawing up documents for purchasing a property and for declaring the purchased property
- free for clients of BULGARIAN PROPERTIES*
•
Acceptance and organization of payments via bank accounts
- free for clients of BULGARIAN PROPERTIES*. All bank fees and commissions are at the expense of the client.
•
Assistance in obtaining a mortgage loan
- BULGARIAN PROPERTIES will provide you assistance for free in applying, approval and utilization of a mortgage loan for purchase of a property. We will be advising you of the options available for lending, terms of different financial institutions, information on the loan to value, documents required for application and etc. Our services in assistance to obtain a mortgage are free of charge, but keep in mind that banks charge fees for applying and granting of a mortgage loan, which are calculated by each financial institution.
•
Assistance for insuring a property or other movable or immovable property
– free. The price of the insurance premium is as per the tariff of the insurance company.
•
Other legal services
– as per specific offer
•
Accountancy services:
-
annual accounting and filing of tax declarations of limited liability companies
which do not perform any activities (all Bulgarian companies are obliged to file reports and tax declarations up to March 31st each year) – 225 Euro with included tax for publishing the reports.
-
other accountancy services
– as per specific offer
•
Expert property valuation
– prices vary depending on the property and its location. The price for an apartment is 90 Euro and for a house – 120 Euro. Each valuation request is considered separately with a specific price offer.
•
Opening a company bank account
– 15 Euro
•
Change of the batches for electricity, water and telephone
– 185 Euro in total
•
Furnishing of a property
– as per specific offer from
WWW.FURNISH.BG
•
Architectural designs
– as per specific offer
•
Property Management:
BULGARIAN PROPERTIES offer a full set of property management and maintenance services through their partners from Property Management BG Ltd. -
www.PropertyManagement.bg
•
On-demand market analyses and consultancy
– as per specific offer
•
Project consulting
– as per specific offer
•
FOR SALE signs
– we will produce a designer For Sale sign in 3 languages (English, Bulgarian and Russian). This sign will be placed on a visible side of your balcony or window. This is a very useful and powerful marketing technique which will attract potential clients passing by to the site -
50 Euro
•
Professional photos of your property
– we can arrange a professional photographer to take photographs of your property with high-quality equipment -
150 Euro
•
Professional video clip of your property
– we can arrange a professional operator to make a video clip of your property with high-quality equipment. The clip will be attached to your offer on our sites -
200 Euro
•
Aerial photos of your property
and yard (if any) with a special photo mast – a very useful advertising material as it shows your property from all sides, as well as the surrounding areas. For example see
aerial mast photos
-
300 Euro
•
Printed brochure of your property
– A4 format, foldable, 2000 copies – a colored brochure with many photos and description of your property, which will be disseminated in all our offices in Bulgaria and abroad among our clients, as well as at the exhibitions in which we take part -
300 Euro
*
Clients of BULGARIAN PROPERTIES are considered all natural and legal persons who have signed with BULGARIAN PROPERTIES an agreement for the purchase, sale or rent of real estate on the territory of the Republic of Bulgaria. Those persons who do not have an agreement with BULGARIAN PROPERTIES and are not considered clients of the company can negotiate the prices of the services above depending on the specific case.
Mr. Chobanov from BulgarianProperties.com provided the best service to me when buying property in ...
We would like to thank Adrian Musgrave for very quick, precise and complete answers we were given ...
Hope this one reaches you guys in the Stara Zagora office. Just a great big "thanks" to you all for ...