Four years in Bulgaria - and it keeps getting better Ö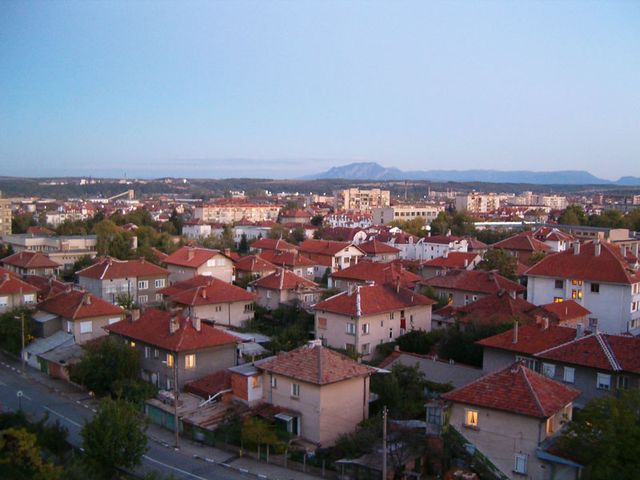 While there is a wealth of detailed advice about finding and buying the right property in the right location in Bulgaria, there is very little information about what life here is actually like. So, after four years of permanent residence, Adrian and Toni Musgrave share their experiences across a number of key issues for expats and explain why the country is now their ideal lifestyle choice.

It is estimated that around 58,000 foreigners now live in Bulgaria, where all the major towns and cities have a sizeable ex-pat community and virtually every village in Bulgaria has its cohort of resident British families. This number is set to increase quite dramatically through 2009 as more and more people adopt the country as their new home. With rising costs of living, falling house prices, lack of mortgage lending and increasing social and economic tensions abroad, many people are considering a permanent move to Bulgaria. And few will regret their decision. The benefits of a Bulgarian life: the climate, the beaches, the mountains and the beautiful countryside, the relaxed lifestyle, friendly neighbours and family values, the low prices, the stable economy and increasing employment opportunities all combine to outweigh the inevitable differences and disadvantages.

So, what are the issues and concerns that impact upon an expatís decision making? What are the key components that need to be in place to underpin the change to a new life in Bulgaria Ö

Location and Lifestyle:
A city apartment, a house in the suburbs, a new-build in one of the beach or ski resorts, a villa on a golf course or a rambling old rural home in the countryside. The choices are extensive, the options are available and the decision is yours. And for those considering a move to Bulgaria, whether youíre looking for cosmopolitan city chic - or a laid-back village lifestyle, itís worth noting that virtually everybody in Bulgaria has direct access to telephone services, mobile phone coverage, high speed internet and cable or satellite TV with local and international channels. Most villages have a post office, local shops, restaurants, petrol stations, a church and a health service or chemist - plus easy and regular transport to the bigger, regional towns with a wider range of amenities such as: shopping centres, supermarkets, internet cafes, cinemas, theatres, bus and train stations, local authority offices, hospitals and schools.

We have been fortunate that our employment has taken us around most of the country. We spent the summers of 2005 and 2006 based in Bourgas working with clients on the Black Sea coast. Then, from November to March, along with many people in the travel & tourism and real estate industries, we decamped to the ski resorts for the winter season. We have also spent time in most of the towns and cities but, because we are country people at heart, we now live in our main house, which is set on a hillside at the edge of a small village about 15 minutes from the town of Sliven. Life in our village is simple. There are just two other resident British families - but many more in and around the Sliven area, most of whom we have got to know pretty well. I play golf with a group of a dozen or so a couple of times a week, we eat out with friends most weekends and, along with our daily workload, which is pretty much laptop, internet and telephone based, most of our time is taken up with coaxing assorted flowers, fruit and vegetables from our acre of garden and looking after our growing brood of animals, which currently numbers five cats, ten chickens, four rabbits and a resident hedgehog.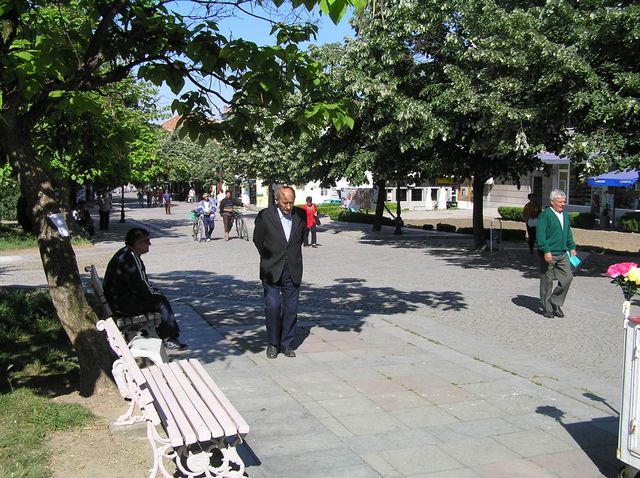 The Cost of Living:
Bulgaria is probably best known for its low property prices but what may be less widely appreciated is that the cost of living here is about a third of that in the UK. While some items, such as petrol at around 1.90 BGN (Bulgarian Leva) or £0.90 a litre, are more expensive, direct price comparisons of non-imported food, clothing, electrical goods and furniture reflect around 30 to 35% of UK costs, with utility bills and municipal tax (council tax) at an even lower level. This year, for instance, the total municipal tax that we paid on our four houses and two plots of land was 240 BGN or about £120.

No matter how attractive the cost of living might be, though, itís not a good idea to come to Bulgaria without a source of income but, having said that, the fact is that many expats are pleasantly surprised at just how easy it is to live comfortably on a British pension or to find ways of generating an income to fund their new lifestyle. And in terms of accumulating cash rather than spending it, the banks offer a wide array of attractive savings account options. A typical fixed term account, for instance, would generate a return of around 7% a year on cash invested for two years, with even higher rates for longer term commitments.

Working in Bulgaria:
Whilst some people are able to live off equity that they have made in the UK or earn an income from renting out their UK properties, in many cases the only way to continue a permanent life out here is to find work. Many expats set up their own companies to run restaurants, bars, hotels and B & Bís, while others create viable businesses providing services aimed directly at the expat community. Newspaper publishing, production or import of staple food items not otherwise available here, building renovation and home maintenance services provide just a few examples of well established and successful expat enterprises. And these ventures sit comfortably alongside the host of new opportunities and gaps in the market, which are becoming easier and easier to identify given that the retail, tourism, service and entertainment industries are continuing to expand. On the other hand, some people prefer a more traditional working pattern as an employee with an established organisation, while professionals can now bring their existing skills and experience into the burgeoning IT, banking and business management sectors.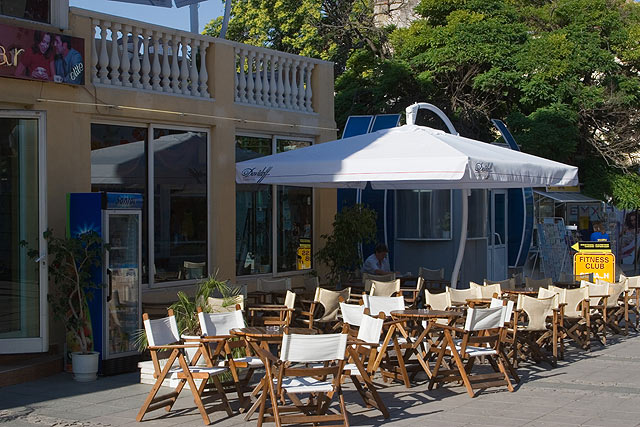 The key point to note is that, as a citizen of a country within the European Economic Area (EEA), you are free to work in any other EU or EEA country without a work permit as either a salaried employee or a self-employed individual. You will, of course, be required to pay national insurance contributions, either directly through your business accounts or deducted at source along with your income tax if you are employed. The good news is that these contributions (referred to as NOI) are much lower than in the UK (currently around 15 BGN per month for an employee) and income tax is a flat rate of 10% regardless of the amount you earn over and above the non-taxable income threshold (currently 2400 BGN or £1200 per year)

A Relaxed and Slower Pace of Life:
For many people, coming from a typically stressful working environment in the UK means that one of the biggest attractions of Bulgaria is that it offers plenty of opportunities to enjoy the better things of life: the beach in summer, skiing in the winter, golf, walking in the mountains, horse-riding, fishing, football; painting, photography, bird-watching; opera, theatre, music; clubs, concerts, cinema - itís all here. On the other hand, you could spend your days pottering around the garden and your evenings outside watching the sun go down over a glass of home-made wine, just like your neighbours. Wherever you are in Bulgaria, there is a distinct touch of the old world living alongside the new.

Horses (or donkeys) and carts are still a widely used mode of transport - and youíll see them everywhere, alongside the hard-core 4x4s, the gleaming top of the range Mercedes, Audis and BMWs and the ubiquitous Ladas. Sheep and goats roam freely around the unfenced fields and many people grow their own produce at home. Self sufficiency is a respected standard - but, if you prefer, you can also buy everything you need for a completely modern lifestyle from any of the big supermarkets or shopping malls that are now open for business across the country.

Medical Matters:
Bulgariaís doctors and nurses are extremely well trained and deliver first class medical care despite the poor standard of their facilities. The National Health Service is available to all and is administered across the country by Regional Health Centres. Everybody who works in Bulgaria, including expats, is required to pay health insurance contributions (NOI) and can register with the doctor of their choice, so most people opt for a GP close to home or one that speaks their language. In Bulgaria the doctorís role is to diagnose, treat, prescribe and refer patients to other institutions or professionals within the system. Bulgariaís private health system is often staffed by doctors from the state sector and whilst private clinics and hospitals offer more modern and pleasant environments, they do not necessarily offer better quality care. Private medical fees are high in comparison to the cost of contributions for state medical treatment but notably low in terms of comparable fees in the UK and Europe.

Fortunately, we have only needed to call upon medical services twice in the four years that we have been here. We have used a private clinic in Bourgas, which was fine and offered extremely good value for money and then, about a year ago, I needed an emergency operation, for which my local doctor referred me to the state hospital in Sliven - actually, he took me there himself because he judged that this would be quicker than calling an ambulance. I am aware that different people report different experiences of the heath service and that there are instances of ďunder the counterĒ payments for state service that are supposed to be freely available. All that I can say, though, is that, apart from a distinct lack of hospital building maintenance, I have found everything from diagnosis and treatment, to hygiene and cleanliness, to the skills and professionalism of staff, to the quality of nursing care, to be at least as good as in the UK - if not, in fact, better.

The Economic Base:
Bulgaria boasts one of the healthiest economies in South East Europe and is considered in a positive and favourable light by the international community. The country has experienced strong economic growth over the last seven years, with an annual GDP increase averaging around 6% and high levels of foreign direct investment. There has been a lot of recent media coverage of the EUís harsh line in withholding funds because of Bulgariaís poor housekeeping and lack of transparency in the spending of EU grants.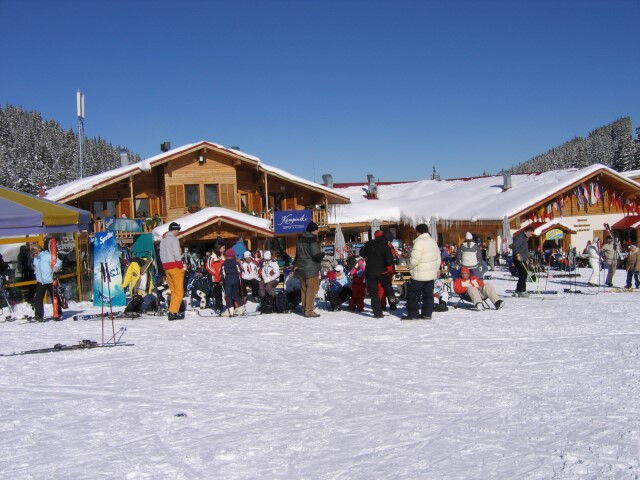 While the EUís accusations of corruption and fraud in this area are valid, the country is making great efforts to improve and, to overcome this legacy of Communism, the administration has recently instituted a raft of new monitoring programmes in conjunction with Brussels, which now account for every Euro spent. The EU is playing a significant role in shaping Bulgariaís political and judicial systems to ensure that the ordinary citizens of the country benefit fully from EU membership and significant progress is being made, albeit at a somewhat slower pace than it should be.

Bulgaria is set to adopt the Euro in 2009 or 2010 and will also become part of the Schengen zone around this time, which will lead to even easier access for all EU citizens. The average Bulgarian wage is currently 684 BGN (around £340) per month but many families take home much less than this and subsequently have little to spend on luxuries. Generally, this shortage of money and possessions has a positive effect.

Children learn the value of money and respect for what they and others have. Itís also important to note that the majority of people own their homes outright, few have mortgages and, as indicated above, the cost of living is relatively low. Overall, standards of living are now improving, wages are rising, consumer choices are expanding and there is a greater availability of credit and financial services. For evidence of these changes, we can usefully consider the benchmark for living standards across the EU, namely: Gross Domestic Product (GDP) per capita. In Bulgaria, this has risen by around 14% since 2002 (with 9% of this rise since Bulgaria joined the EU) compared with a 1% rise in UK, France, Spain and Austria and either a static figure or a decline over the same period in Denmark, Germany, Italy and Portugal. (ref: Eurostat Yearbook 2008 - sect 3: Economy)

Bulgaria is not the UK:
Perhaps the most important lesson that we have learned - and, therefore, the most important advice that we can pass on - is to recognise that life in Bulgaria is not the same as life in the UK. There is little value in drawing comparisons with any of the thousand and one things that everyone in Britain is used to and takes for granted.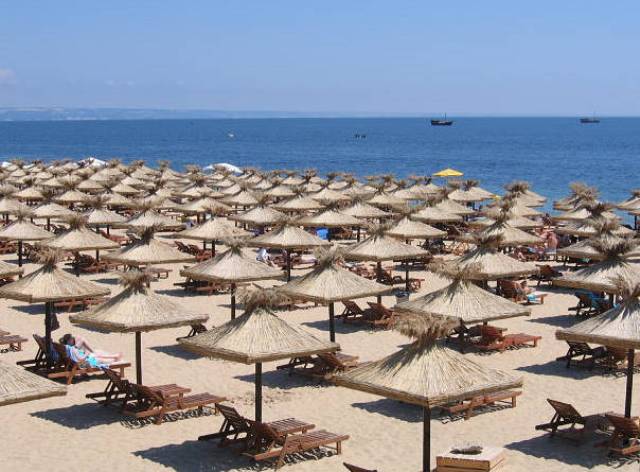 Things happen differently in Bulgaria. Broken pavements and potholes in the roads have to be accepted, customer service is still in its infancy and to cope with the paper trail for everyday activities such as renewing your home and contents insurance or registering a change of car ownership, itís best to write off the whole day. While Bulgarians are (quite rightly) noted for being open and friendly people, you will not be given any special treatment here just because you are a foreigner, so donít expect all documents to be available in English or to be exempt from complying with local administrative issues and bye-laws.

Many people living in Bulgaria today often say that they are reminded of Britain in the fifties, when children were safe, life was straightforward and neighbours helped neighbours. While this may be a bit of a rose-tinted view, it is true to say that just about every expat would acknowledge that they have benefited greatly from a neighboursí assistance. Itís also true that there is none of the pervasive nanny-state interference that a lot of expats actually want to leave behind - and this is one of the things that adds to Bulgariaís appeal.

Through a mix of practical information and actual experiences, we have provided an insight into life in Bulgaria with reference to a number of key issues of particular importance to those thinking of moving here. We are aware that the topics we have addressed are a subjective and arbitrary selection that may or may not match everybodyís individual issues or concerns and, in this respect, we make two additional points. Firstly, we have deliberately not covered the issue of education because this is such an important matter that it warrants a follow-up article in its own right and, secondly, we have an entirely open approach to any further issues or concerns that you might have and we encourage you to contact us at any time with your specific questions Ö

We at BULGARIAN PROPERTIES can assist you in every aspect of your moving to Bulgaria and make the transition easier. Besides the purchasing of a property we can provide you with legal support, assist you in the repair works, furnishing, residentship issues, car purchasing, insurance, job hunting, etc.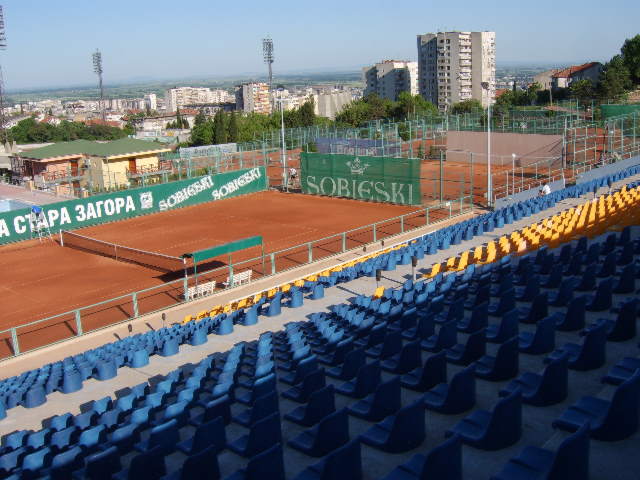 If you have any questions please do not hesitate to contact us by e-mail or phone.