NEWSLETTER
11.07.2019 Welcome to the new website of BULGARIAN PROPERTIES!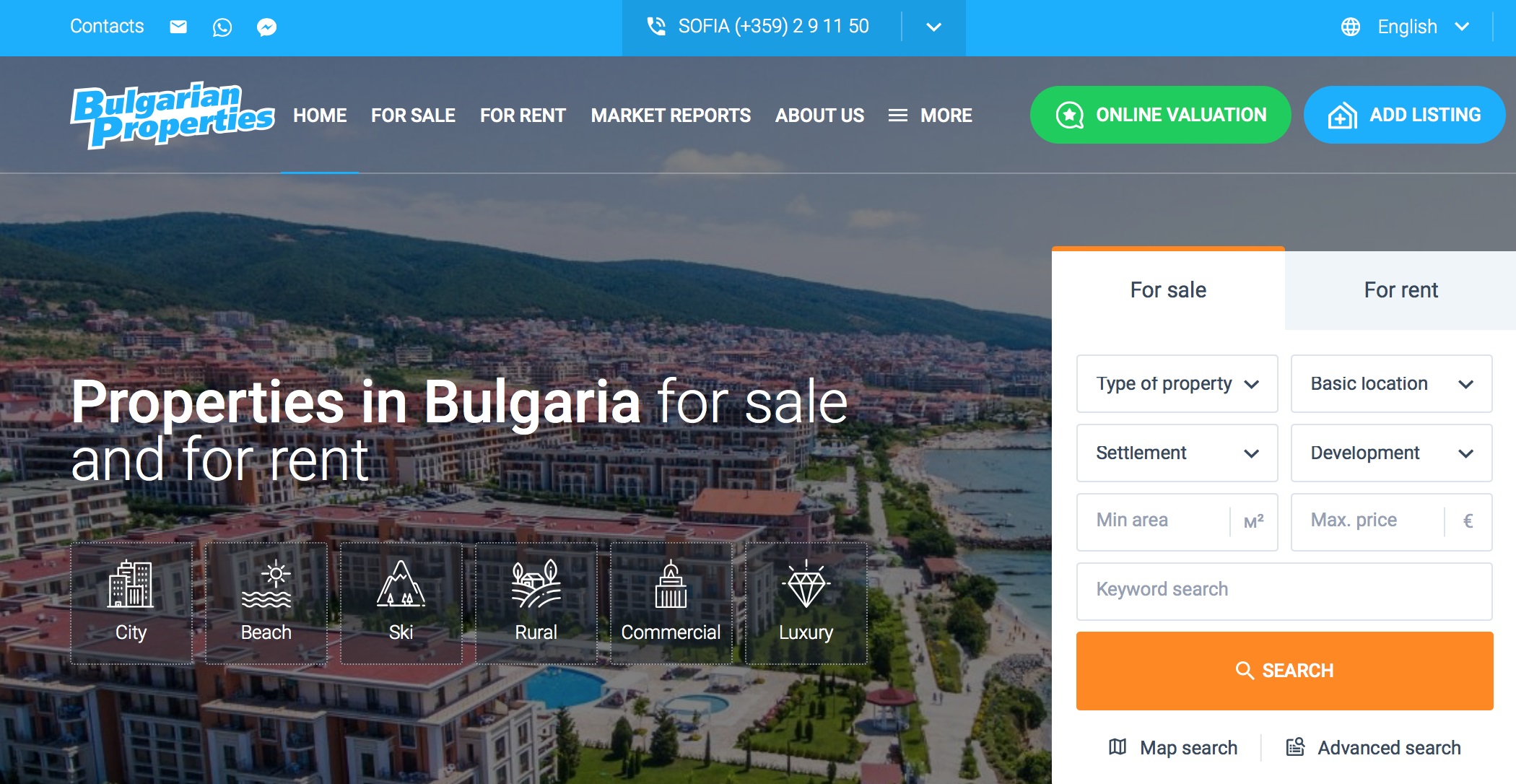 Modern, interactive and innovative! This is us - BULGARIAN PROPERTIES - and we are glad to invite you to visit our new website
🌐
WWW.BULGARIANPROPERTIES.COM
!
BULGARIAN PROPERTIES is the leading real estate company in Bulgaria. We have been on the market for more than 15 years, successfully going through all stages of its development and knowing in detail its history and modern trends.
Our services are enjoyed by customers from all over the world. That is why we are obliged to offer solutions according to the world's best standards and the most innovative technologies in the sphere of real estate.
We have been announced Agency of the Year
and we are determined to continue defending this title.
Knowing your desires and needs, and combining them with the most up-to-date web technologies, we have created a completely renewed vision and functionalities of our website that would give you a unique user experience when browsing through the thousands of properties for sale and for rent available on our website.
The Mobile First design concept and our high-speed cloud infrastructure improve the content for optimal display and maximum boot load, regardless of the type of your device - 📱 smartphone, tablet or 💻 computer.
Browse our latest offers from your smartphone, PC or tablet, wherever you are, ask us questions via your most preferred communication channel and let us keep you updated with the latest trends on the real estate market in Bulgaria!
🔑 Buy, sell or rent properties in Bulgaria with us - easy, enjoyable and secure!
🌐
WWW.BULGARIANPROPERTIES.COM