BULGARIAN PROPERTIES' Indexes (BPI)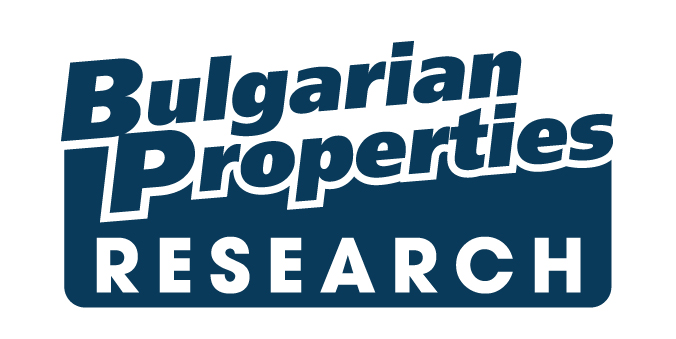 About BULGARIAN PROPERTIES' Indexes (BPI)
BULGARIAN PROPERTIES' Indexes (BPI) are the only available monthly statistics about the real estate market in Bulgaria. They are designed by our Research Department, headed by Ms Polina Stoykova MRICS - author of the methodology, with the purpose to provide timely and detailed information about the latest price trends of various types of properties in Bulgaria. This adds up to our global company mission to compile and provide complete information and assistance with investments on the Bulgarian real estate market.
Our market indexes use the rich database of BULGARIAN PROPERTIES comprising of thousands property listings on our website www.BulgarianProperties.com. They are also the natural result of our long experience and presence on the Bulgarian property market, which has positioned us among the leading companies providing real estate services in our country and one of the most reliable sources of market information.
There is a separate index of the asking prices of apartments in each of the biggest local property markets – the biggest cities (Sofia and Varna), the biggest beach and ski resorts (Sunny Beach and Bansko) and other local markets and segments that are considered important. The data will be gradually enriched until we reach a stage in which there will be a detailed coverage of the whole market, resulting in the construction of a composite market index.
The indeces display changes in property prices on a monthly and annual basis, as well as changes from the peak values, providing a comprehensive and quick overview of the current state of the property market in Bulgaria.
Index methodology
Our time series start from January 2006 and present a picture of the price changes during the property boom and the drops after that. They are thus a valuable source of information about the young real estate market in Bulgaria and especially about its holiday market segment of which only our company can provide detailed statistics. Our indexes use November 2008 as a base with a baseline value of 100. This is the month with highest asking prices before the crisis hit the property market in Bulgaria.
Each index uses the average asking prices of the properties that are available for sale in that particular month. The average asking prices are arithmetic averages and are measured as prices per sq.m. as it is a more accurate estimation.
In order to provide precise estimations and to avoid great deviations from the actual average prices, we have excluded from our samples all properties over 200,000 Euros, which are quite expensive for the present state of the market in Bulgaria and are thus considered as high-end properties, representing outliers in the samples. We have also ensured that we include in our samples only available properties that were listed up to 6 months ago on our website, as well as older property listings with updated prices during the 6-month period.
If you have more questions about the index methodology, please
send us an enquiry
.
Are the indexes, which are based on asking prices, an accurate measurement of the market trends?
During a recession the prices of actual deals are lower than the asking prices because the buyers use their bargaining advantages to reduce prices. Thus, asking prices in a state of a downturn are usually higher than the prices of the real deals which means that asking price indeces tend to have a slower and smoother movement downwards than the prices of real deals.
We have tested and verified that asking price indexes present similar figures to the transaction-based indexes, although we must admit this happens with a lag of a few months in the beginning of the downturn. In a state of an upward market trend, the asking prices are equal or very slightly lower than the prices of the real deals, so there are no discrepancies here.
Taking into account the slight difference in the velocity of reaction to market cycle changes between asking and real deal prices, the data and statistics provided on the basis of asking prices is reliable enough for presenting a fair market picture.
Besides, asking price indexes have some advantages. E.g., information is available easier and faster than the transaction-based statistics and sometimes speed is a major factor for making a decision. Also, asking price indexes are derived from a greater variety of properties offered for sale, while transaction price indexes can reflect only sold properties. That means that they will move along with changes in demand and buyer requirements and budgets. This is a limitation for the transaction-based indexes especially in markets where there are strong and frequent demand shifts and where prices are a main determinant for making a property purchase.
It is best to look at both asking price and transaction-based statistics in order to gather a more detailed market view. Our data base contains transaction-based statistics, so if you are interested, please
send us an enquiry
.
We will be happy to provide you with more detailed information and carry out a research project according to your requirements. For more deails about our consultancy and paid research, please
click here
.
Copyright and use of our property indexes
You can use our BULGARIAN PROPERTIES' Indexes in your research, analyses and publications, including online materials, however please make sure you credit the Author - Polina Stoykova and the source: www.BulgarianProperties.com, citing BULGARIAN PROPERTIES Index (BPI).