Property in Somovit region for sale and rent
The village of Somovit is situated in Northern Bulgaria and is part of Gulyantsi District in Pleven municipality. The region was inhabited as early as 3-4 century BC and its name comes from the catch and sale of large catfish from the fishermen in the area. The biggest economic development of the village took place after 1944, in the period from 1951 to 1966, when there were built many new houses and the village was connected to electrically and running water systems, while the community center was active when cultural activities were concerned. In the area of the village are planted many acacia trees that form near Somovit a few acacia trees forests and a forest of poplars. In the village today there is a Wind Park that produces electricity.

The village of Somovit is situated on the Danube River and is located about 12 km from the town of Nikopol, 42 km from the town of Pleven and 162 km from the capital Sofia. Among the regular events here are being organized a traditional swim in the Danube River, as well as a traditional annual fair of the village on 28th August. During the fair in the village are being prepared special meals and bread, as well as homemade brandy and wine.

A variety of real estate offers is available in the village of Somovit, including family houses and vacation villas, plus plots of land for cultivation and construction. Those looking to buy apartments for rent can find such offers in the nearby towns of Nikopol and Pleven. The people, who have already purchased property in the area and want to sell it, can contact our real estate brokers and they will assist during the transaction.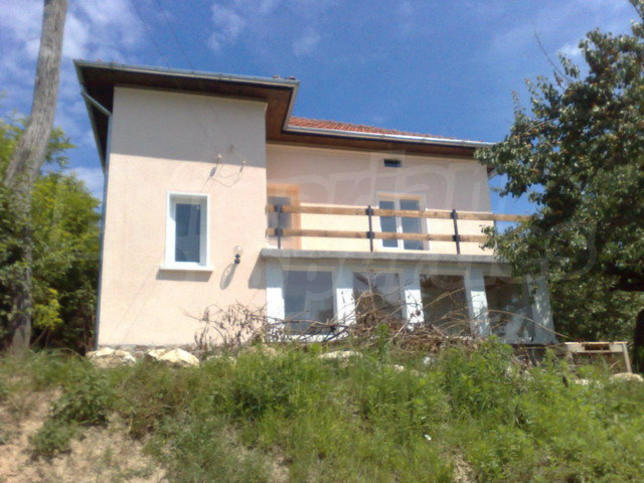 Fully renovated house with large garden and views of the Danube
Somovit
Big house in a well developed village on the bank of river Danube
The property is two storey and fully renovated house with garden of 6500 m2 area. The property is 150 square meters, divided between 2 floors: - First floor consists of hallway, living room, dining room, kitchen, bathroom - Second floor offers three bedrooms, hallway, large ...read more
150.00 m2 (141€/m2)

Nikolay Nikolov
Regional Manager, Veliko Tarnovo
Can't find the right property? Contact us, we will help you!