Tours in the steps of emblematic personalities reveal new details from Sofia's history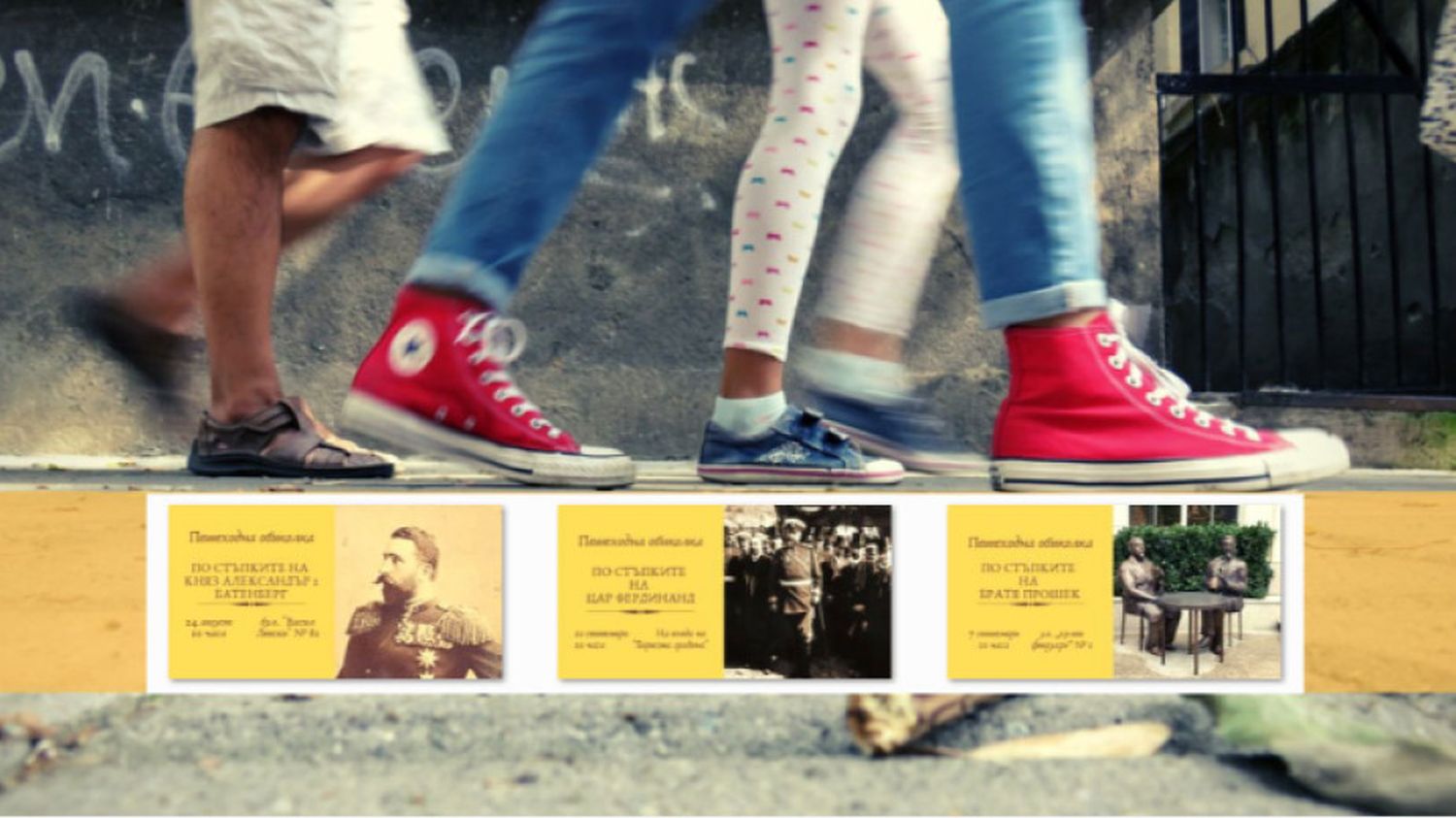 Bulgaria's capital Sofia went through a lot of trials and vicissitudes in its millenial history. However, the city managed to preserve its rich cultural heritage from different eras of its existence. Today, Sofia continues to surprise even its residents with its rich architectural landscape, which made two young Bulgarians organize thematic pedestrian tours and present the past of this city in an intriguing way. Mainly Bulgarian citizens-both children and adults join the tours.

We made a Facebook page named In the Steps Of where we can share interesting facts and organize walks. We decided that we need an event which takes place several times a month and presents Sofia to its residents, so that they can feel like tourists in their own city at least once, Viktor Topalov told Radio Bulgaria.

The period of the Third Bulgarian Kingdom attracted biggest interest, which in Mr Topalov's words is not surprising:

The period of the Third Bulgarian Kingdom (1878-1914) is interesting, because many things happened for the first time in Bulgaria's history. Almost all people have positive memories from the monarchy from what they heard from their parents and relatives, although they did not live in this period. After September 9, 1944, people started to associate most of the history with their political views. That is why it cannot be presented in a way that is accessible to everyone.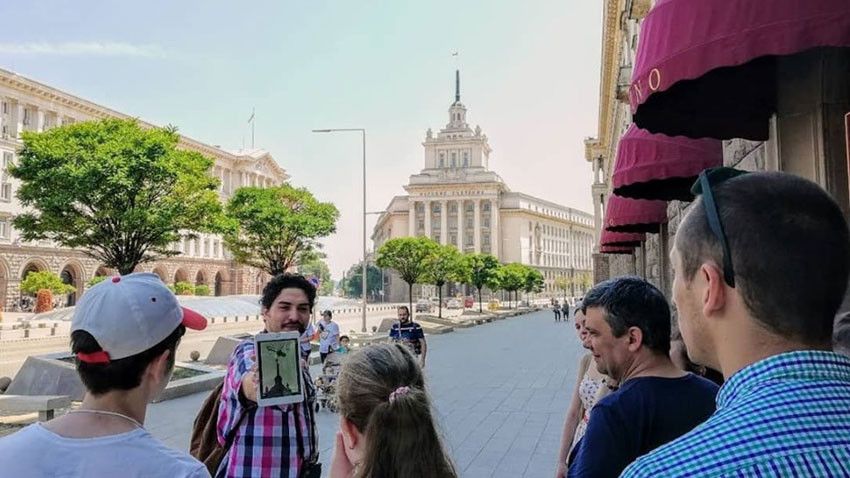 The tour scheduled for September 22 is dedicated to a representative of the Bulgarian royal dynasty- King Ferdinand, whose role and contribution to the development of Bulgaria is still subject to discussions among historians and the society.

This is a very appropriate date for a tour in the steps of King Ferdinand, Viktor Topalov says. It turned out that there are many interesting stories and locations in Sofia's center, which can tell us about his life and the declaration of independence in 1908. We decided to make a route, which takes two hours. We start from the Boris Garden, because King Ferdinand was extremely involved in botany and zoology. Later, we will cross the Knyazheska Garden and stop in front of the Monument to the Soviet Army. We will talk about the location of the first zoo in Sofia. Then, we will take a walk along the yellow paving stones and stop in front of the Bulgarian National Assembly building, the Crystal Garden and the Monument to Stefan Stambolov. Then, we will walk nearby the Royal Palace and the National Theater Ivan Vazov. In our view, these are the places, which can show us different aspects of King Ferdinand's life.

The walks dedicated to the life of emblematic figures of Bulgaria's history are free of charge, but people need to make a registration in advance. We always try to present a mystery whose answer is found during the tours. We hope than later on we will start making tours outside the city center as well.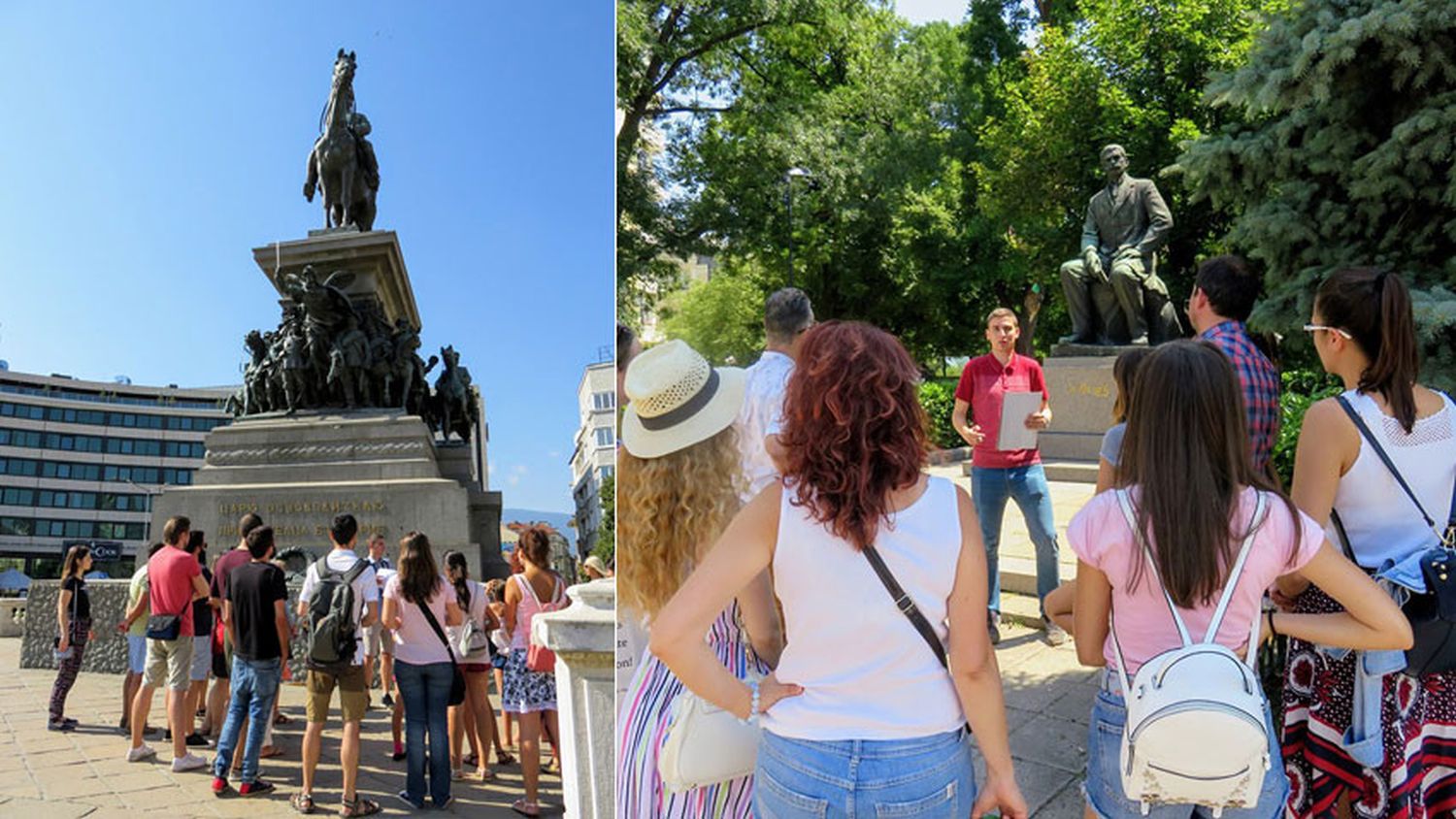 Similar thematic walks shed light on the perception of our city, which has been celebrating its holiday on September 17 since 1992. On this day, the Orthodox Church honors the memory of the Holy Martyrs Vyara, Nadezhda, Lyubov and their mother Sofia, who stayed true to their faith and virtues, although they were subject to torture and persecution by the Roman Emperor Adrian. In Viktor Topalov's view, Sofia must continue to develop and improve. I hope that the people will have the will and the opportunity to learn more about Sofia and will love this city, so it can live through the ages and we can proudly speak not only of its past, but also of its present and future, Viktor Topalov said in conclusion.

English version: Kostadin Atanasov
Photos: @postapkite

View our selection of properties in the capital Sofia

Read more news