The thrilling stories of two old Sofia houses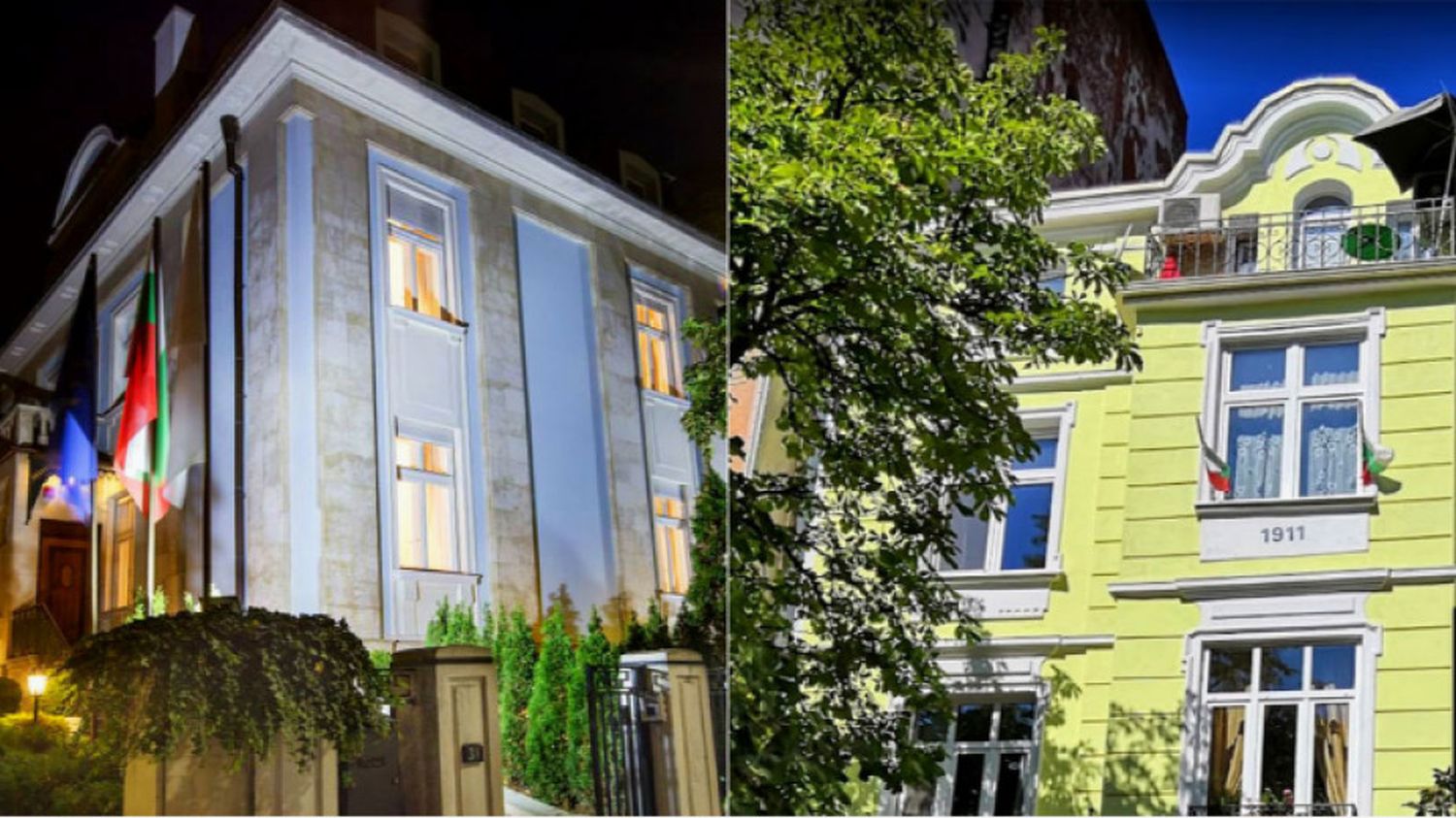 A total of 660 stories of noble Bulgarian families of industrialists, bankers, merchants, politicians and intellectuals and their homes have been collected by Mariana Melnishka in two volumes entitled "Houses tell stories" and "Houses keep telling stories". Opening their covers, readers feel like entering a time machine, as the original chronicle takes them on an architectural walk across Bulgaria, revealing the fates of the owners of impressive buildings. It is impossible to present all in one publication, so we have chosen to tell the fortunate stories of only two of them which have regained their splendor thanks to their good owners today.

We begin our tour in downtown Sofia where at 31 Khan Krum Street we come across the family house of banker Marko Ryaskov:

"The building is in the secession style, its exterior has been preserved smoothly, but its interior is not accessible. Characteristic of its more liberated architectural style is the rounded bay window on the first floor, which ends with a rounded terrace on the second floor. Ornaments under the windows are also not missing. These are all very typical details of the Bulgarian imitation of the Secession movement in the 1920s and 1930s", says Mariana Melnishka. "Marko Ryaskov's contribution to Bulgaria is that he has succeeded in preventing scams and bankruptcies, threatening depositors, creditors and producers in the country. In 1935 Marko Ryaskov was appointed Governor of the Bulgarian National Bank, then became Minister of Finance, and a few years later participated in the campaign to rescue Jews in Bulgaria. However, his role has not been described, but we know that many people were involved in some way in this case with their influence and reputation."

After September 9, 1944 when the Communist regime was established, Ryaskov was detained and released numerous times, and after 1949 he was interned with his family in the small town of Sevlievo in Central Bulgaria. With the coming of the new regime, his home in Sofia was taken by the Minister of the Interior and, later, the Prime Minister of the country, Anton Yugov. Thus, the house was able to survive and not be destroyed, as was the fate of many similar buildings housing Soviet soldiers.

The next stop of our trip where we learn about the forgotten Bulgarian families and their homes takes us to one of the central shopping streets of the capital – Vitosha Boulevard, where several beautiful Secession buildings attract our attention. Because of their bright colors, they are easily distinguished against the backdrop of the others. The story of the bright green house is particularly interesting as it used to be owned by the famous Gabrovo leather goods manufacturers and merchants Angel Rachev and Banko Radev who began their path in this business as apprentices of other manufacturers. The house is well maintained and, without being too imposing, impresses with the decorative frames around its doors and windows.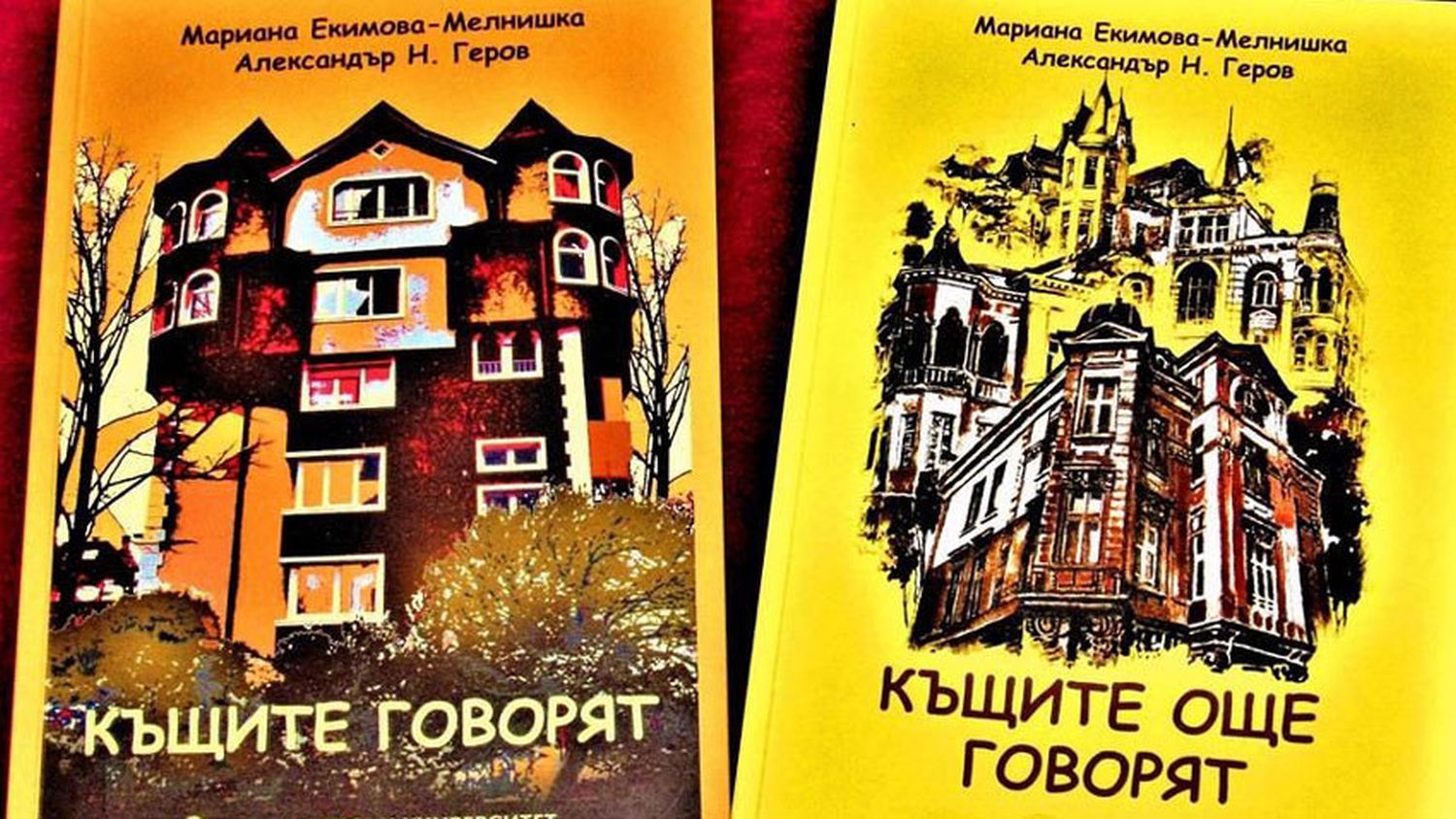 "One curious thing about the building built in 1911 is that the basement housed the famous tavern called Kazaka (The Cossack). It was something of a hub for the bohemians in Sofia. It brought together people from the arts circles and guests from abroad. The famous opera singer Feodor Chaliapin and opera singer Elena Nikolay also dined there with Bulgarian colleagues and friends. Among the guests at the venue were the painter Dechko Uzunov and the actor Konstantin Kisimov. Post-war changes drive the independent spirit out of the pub and it ceased existing. After 1944 lodgers were accommodated in the house. At that time, the practice was such that the owners were moved to one room, while the rest of the house was given to newcomers from outside Sofia who worked and supported the authorities that allowed them to live in the capital city."

These and many more interesting and forgotten stories can be read in the two volumes compiled by Mariana Melnishka whose second edition will be presented on October 31 at Sofia City Libtary.

English Rossitsa Petcova

Photos: archive

Selection of properties in the capital Sofia

Read more news