Archaeologists find ancient stone stele in Plovdiv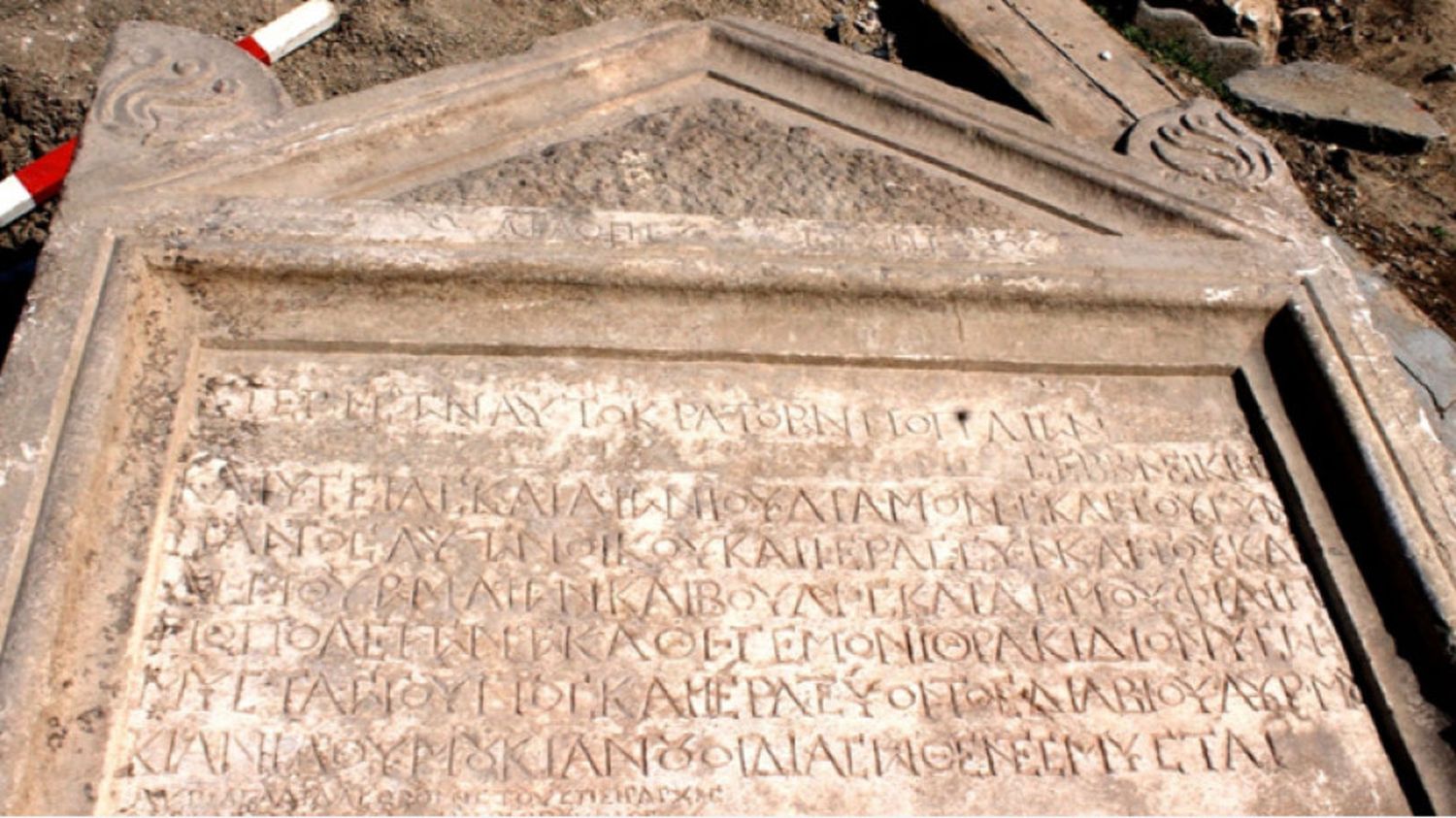 Archaeologists recently discovered a precious stone stele (1.40 by 1.29 meters) during conservation and restoration works in the yard of the Episcopal Basilica in Plovdiv. It weighs over 1 ton. The discovery happened quite accidentally. The experts came across the valuable find when they were looking at the stone plates in the atrium. The stele is very well-preserved. Only a small fragment was chipped off, but the restorers will soon reattach this piece to the stele. This is not an ordinary stone slab, lead archaeologist Zheni Tankova contends and adds that the stele is a processed architectural monument dating back to 255 AD:

The inscription is very well-preserved and turned extremely important. It unveils interesting facts about the history of Philippopolis (the Greek name of Plovdiv) and the Roman Empire. It reads: For the victory, good health and the eternal survival of emperors Publius Licinius Valerianus and Gallienus Augustus, and for the entire house, for the Holy Senate, and for the Roman people, and for the Council of People's Assembly of Philippopolis and to the Thracian leader Dionysus dedicated the surviving mysts (people who worshipped the cult for Dionysus), when leader of the Dionysian mysteries and priest for life was Aurelius Mukiniadus, son of Mukianus.

In the inscription a total of 44 members of the mystic secret religious society worshipping the cult for God Dionysus express their gratitude for having survived the Goth attack in 251 AD when Philippolis was devastated and burnt.

One of the secret society titles mentioned in the list is that of a sabostophorus, a person holding the image of the Roman Emperor. In this list two men out of 44 were mentioned with that title, probably because there were two co-Emperors at that time between 253 and 260 AD. There is no evidence of these Emperors to have ever visited Plovdiv, but the respect for the Emperors was a tradition in the whole Roman Empire, the archaeologist specifies.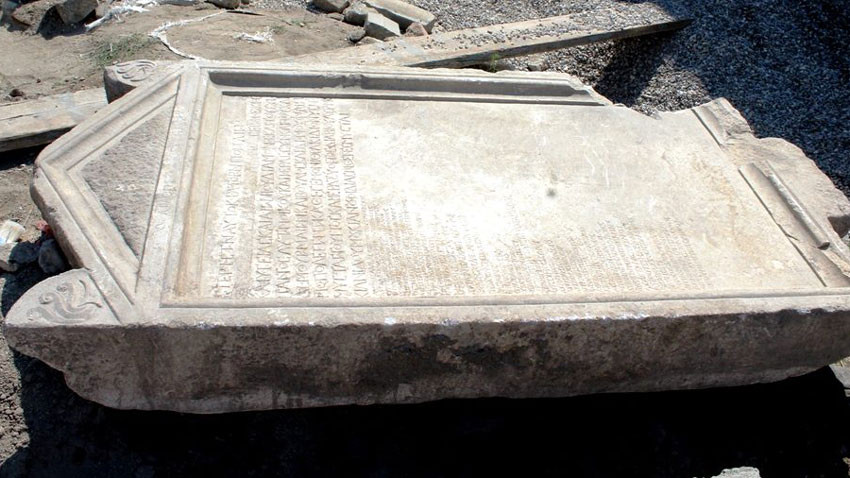 The inscription was deciphered with the assistance of Epigraphist Nikolai Sharankov who lectures Latin and Old Greek at the Sofia University. In his view, the script is identical with an inscription in honor of Emperor Gallienus kept at the Regional Archaeological Museum in Plovdiv.

It is interesting to note that no district rulers were mentioned in the inscription, which probably means that the situation in the Roman province was very difficult, Epigraphist Nikolai Sharankov notes. There are some interesting titles in the list of this mystical society. Apparently, they were connected with the cult for the Emperors.

This confirms the hypothesis of the archaeologists that there was a pagan Roman temple dedicated to the cult for the senior rulers underneath the Basilica. In Nikolai Sharankov's words, the names of the religious society also add to the historical picture of that period, of which evidence is scarce. Only the inscriptions about Gallienus and his military commander Lucius Aurelius Marcianus on the Roman Stadium in Plovdiv are the only evidence.

Archaeologist Zheni Tankova contends that the stele must be placed in a very prominent place, because it is a very important part of the prehistory of the Early Christian Great Basilica.

Author : Neda Velkova, Radio Plovdiv / Adapted for Radio Bulgaria by Darina Grigorova

English version: Kostadin Atanasov
Photos: podtepeto.com

Here is out list of properties in Plovdiv region for sale and rent


Read more news