Polina Stoykova and Mihail Chobanov on Bloomberg TV about the key moments in the 20-year history of BULGARIAN PROPERTIES
2023-03-23 | Hristo Nikolov, Bloomberg TV Bulgaria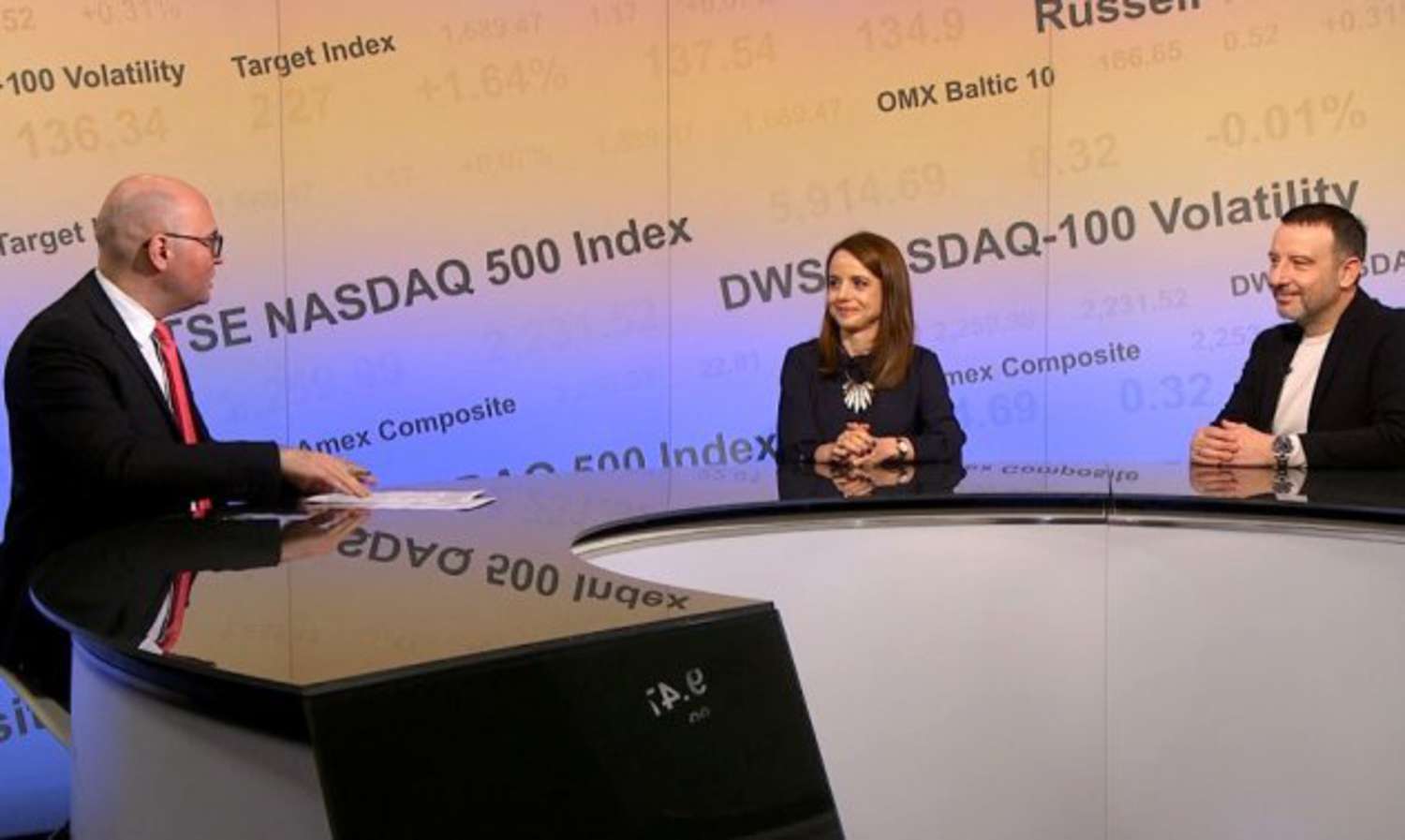 Mihail Chobanov and Polina Stoykova recently made an appearance on the popular show "ImoTiTe" hosted by Hristo Nikolov on Bloomberg TV Bulgaria. Their discussion revolved around the remarkable journey of BULGARIAN PROPERTIES, a company that is celebrating its 20th anniversary this year.

During the show, Mihail Chobanov shared how they developed a highly successful website at a time when internet business was still in its infancy. He also mentioned that they were pioneers in the use of videos, even before the advent of YouTube, and were early adopters of SEO optimization when Google was not yet a leading search platform.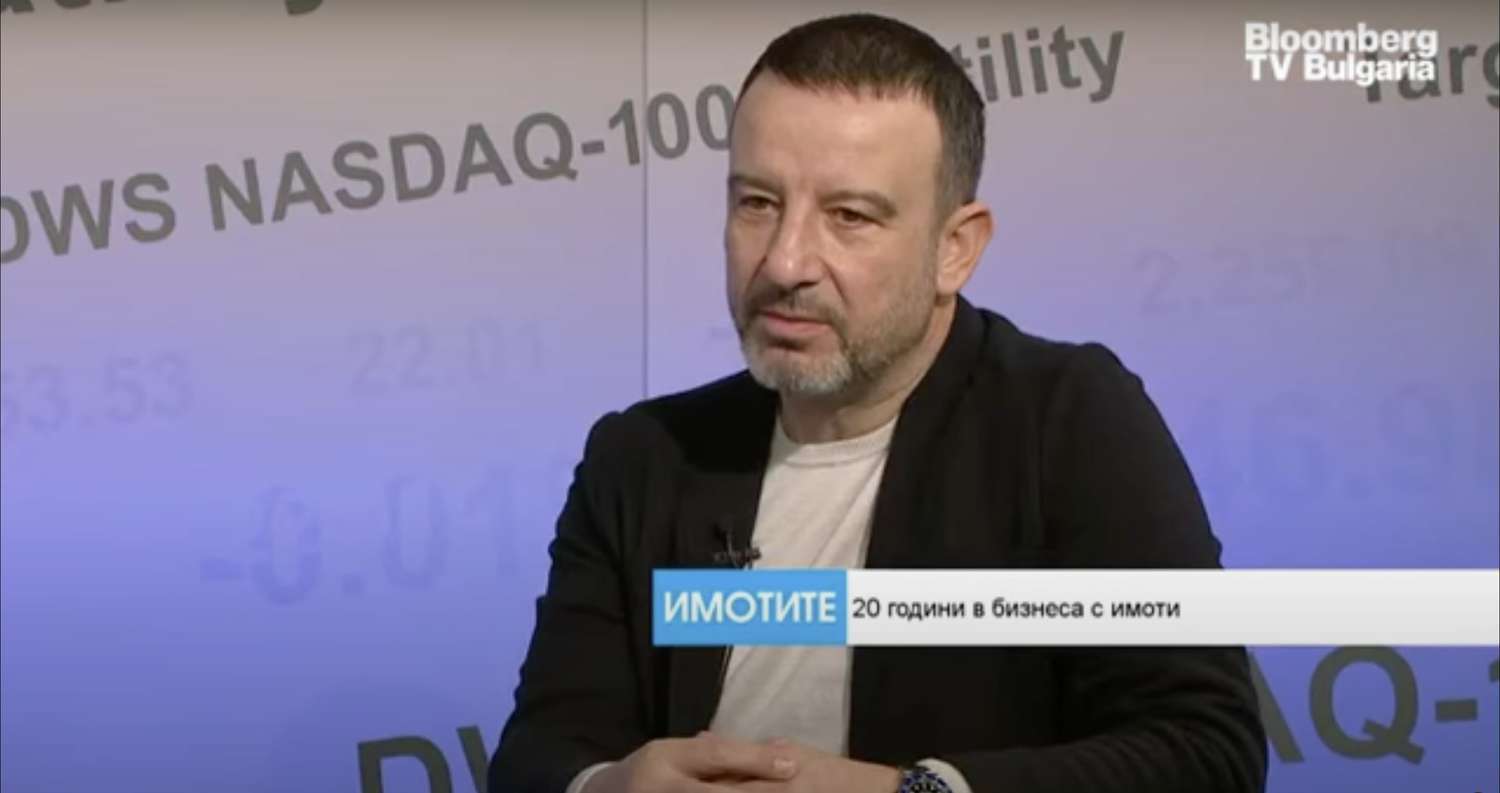 Polina Stoykova further elaborated on the company's innovative spirit, stating that they have always been more of a proptech company. She emphasized their startup culture, where they strive to introduce something new every year, challenge themselves with fresh ideas, and reinvent their approach on a daily basis.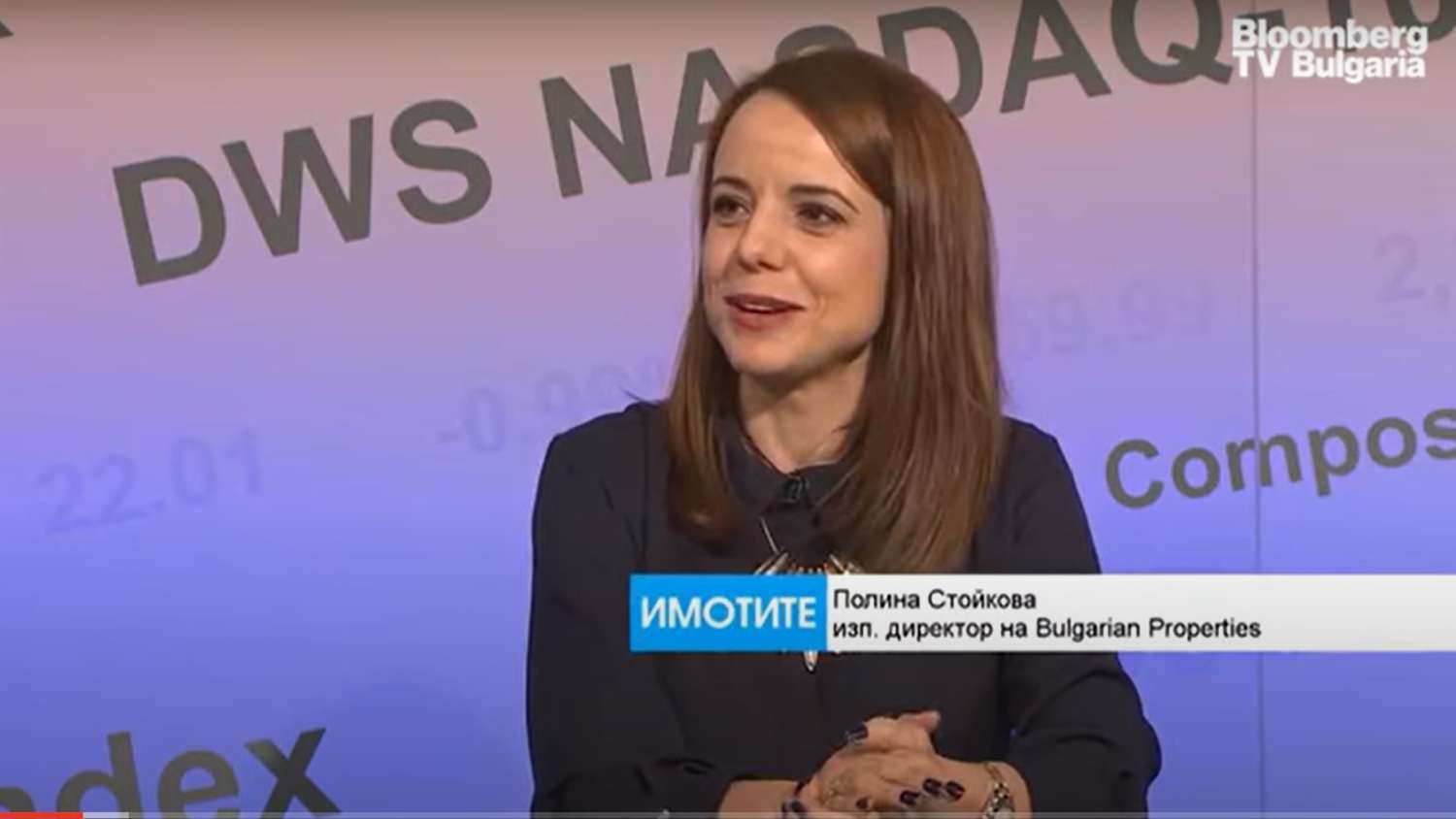 The guests of the show also delved into the challenges and missteps that BULGARIAN PROPERTIES faced throughout its corporate history. Mihail Chobanov candidly revealed some of the agency's mistakes, saying, "Back in 2008, on the brink of the global financial crisis, we embarked on a project turkishproperties.com, which we halted at an early stage to avoid incurring significant costs. Additionally, I regret prioritizing business over my personal life for a considerable time."

Polina Stoykova shared that the years following the financial crisis of 2008 were particularly trying for her, given the prolonged stagnation and plummeting prices of the real estate market. However, BULGARIAN PROPERTIES demonstrated adaptability by opening an office in Moscow and attracting Russian buyers to the resorts. They later shifted focus to the Bulgarian market, which they have been actively developing since 2010, as affirmed by the agency's managing director.

Mihail Chobanov emphasized the paramount importance of effective communication between real estate agents and their clients. He stressed the need for agents to understand each client's unique needs and to find lasting solutions to their cases. Chobanov added that their ultimate goal is not merely to sell real estate, but to leave happy customers who will return in the future.

In terms of the lack of regulation for the mediation profession in Bulgaria, Chobanov acknowledged that crises periodically occur that weed out under-regulated agencies. He expressed doubt that regulating their business would be a priority for the legislature in the near future.

According to Chobanov, tourism and the real estate market are closely intertwined, with many foreign visitors purchasing vacation properties in countries they visit and enjoy. This trend has been prevalent in Bulgaria for two decades and is one of the reasons why the holiday property market in the country is experiencing a renaissance. Mihail Chobanov and Polina Stoykova also highlighted the constant influx of companies investing in new projects in Bulgaria's sea, winter, and spa resorts that are being successfully realized.

According to Polina Stoykova, British people are enthusiastic about discovering new destinations and investing in properties there.

Bulgaria has the potential to attract digital nomads, primarily individuals from the technology sector who reside in one country but work for a company based in another. Moreover, people from all over the world are purchasing properties in Bulgaria.

"We sell properties to people of 60-70 nationalities every year, including buyers from countries as far away as Peru, Sri Lanka, and Japan," shared Mihail Chobanov. Different reasons motivate the purchase of a property in Bulgaria, with some people acquiring a property purely for investment purposes, without even visiting it, while others desire a second home or permanent relocation.

The areas around the village of Banya, Bansko, and Velingrad are becoming increasingly popular as second-home destinations, as more people seek to use their vacation properties throughout the year, according to Polina Stoykova. At present, Bulgarians are the primary buyers of vacation properties.

The future of real estate is uncertain, especially with the advent of new technologies and regulations in construction and the industry as a whole. "The development of technology is a great thing, and we should all be glad that there will be something to relieve us of tedious daily tasks," added Polina Stoykova.

Sell your property in Bulgaria with us!


Read more news