23.02.2011 Bulgarians Work at Least 10 Years for a Home without a Loan
24 Chasa Daily, vol.50, 21.02.11, excerpt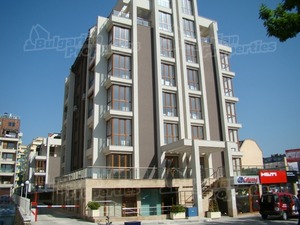 Have you ever considered how much time you would have to save in order to buy a home without a bank loan? At least 10-11 years with the present salaries and home prices in Bulgaria. For example, an apartment of 70 sq.m. in Sofia can be paid with 132 monthly salaries or for 11 years. In 2005 one needed 175 monthly salaries or 14.5 years to buy the same apartment, the analysis of BULGARIAN PROPERTIES shows.

In 2000 the purchase of the same property would cost about 107 monthly salaries or about 9 years. The lowest purchasing power was recorded in 2008 during the peak of property prices. Then one needed 233 monthly salaries or about 19.5 years of labor to buy an apartment in Sofia, which is almost twice the time needed at the moment. In the last decade the apartments in Sofia were most affordable in 2001 – one could buy 0.67 sq.m. with a monthly salary and were least affordable in 2008, comments Polina Stoykova, the Chief Operational Manager of BULGARIAN PROPERTIES.

One of the positive sides of the crisis for the buyers was the drop in property prices. According to property agents they have become more affordable compared to the last 5 years. According to data from the National Statistical Institute (NSI) the nominal increase in prices of Sofia apartments from 2000 until 2010 is 171%. After taking inflation into account the increase becomes 51.7%. When compared to 2010 it becomes clear that property prices have returned to their 2005 levels. Meanwhile people's income is about 65% higher compared to 2005, comment BULGARIAN PROPERTIES.

The analysis of BULGARIAN PROPERTIES based on NSI data of prices of apartments in Sofia after deducting inflation shows the following: in 2010 people could by about 0.5 sq.m. with a monthly salary, while five years earlier they could buy 0.4 sq.m. The reason for that is that prices dropped and salaries continue to increase, the agency comments.

View our HOT OFFERS

Read more news

LATEST REGIONAL NEWS

The First "Bile Fest" - Herbs Dedicated Festival Will Be Held on the St. Anastasia Island in Bourgas

12/June/2019
https://www.novinite.com

The island of Saint Anastasia will welcome guests with folk rituals for health and fertility in the first edition of the "Bile Fest", a heraldic festival, announced Burgas Municipality.

More than 50 participants will take part in the event with herbs and healthy foods, curative extracts and ointments, and will show the authentic ways of preparing them.

The accompanyin... read more

I bought a property through the Montana office having purchased through another company previously.I ...

True professionals within their field. I have dealt with others to my disappointment and cost. The ...

we would like to say a big thankyou to stefan and dimitar for taking great care of us on our first ...
Terms of Use | Privacy Policy | Cookie Policy

All photos, texts, video clips, charts and banners on our website are property of our company or of our partners and are protected by the Copyright Act of the Republic of Bulgaria. Any unauthorized use of photos, texts, videos and other materials from our website by third parties will be subject to immediate claim on the part of the copyright owners. The information on our website is with information and advertising purposes. Alhtough we have made all efforts to provide accurate information, there may be some mistakes. For full and correct information is considered only the information received at the offices of Bulgarian Properties Ltd.