Apartment prices in regional cities with minimal change in 4Q 2011
2012-01-25 | BULGARIAN PROPERTIES based on NSI data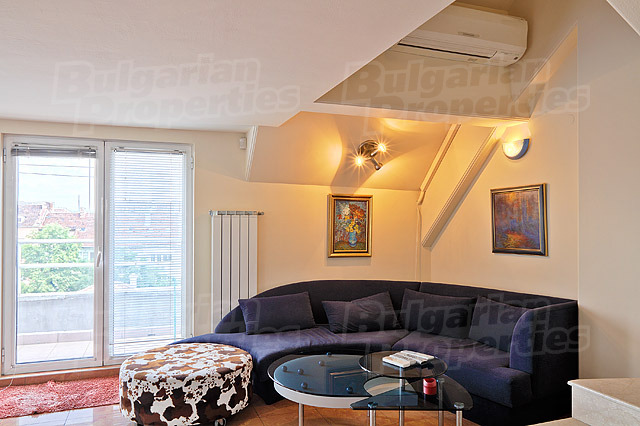 The latest data of the Bulgarian National Statistical Institute (NSI) for prices of apartments in the regional cities in the country in 4Q 2011 shows that prices have remained similar to those in 3Q 2011. The average price decrease is 1.5%, as property prices in the towns of Montana (-8.27%) and Pernik (-6.91%) have dropped the most. What is typical for the second half of 2011 is the slowdown in the pace of decrease of apartment prices around the country to an average of 1-1.5% on a quarterly basis.

On an annual basis (compared to 4Q 2010) prices of apartments in the regional cities dropped by an average of 6.2% which is almost the same as the annual drop reported in 3Q 2011. The real decrease of prices of apartments after inflation (calculated with the Harmonized Index of Consumer Prices HICP) is 2% compared to the previous quarter and 8.5% year-on-year (compared to the same quarter in 2010).

According to the NSI data the average price of an apartment in the regional cities in Bulgaria in the last quarter of 2011 was 453 EUR/sq.m. and prices in the capital Sofia and Varna are similar.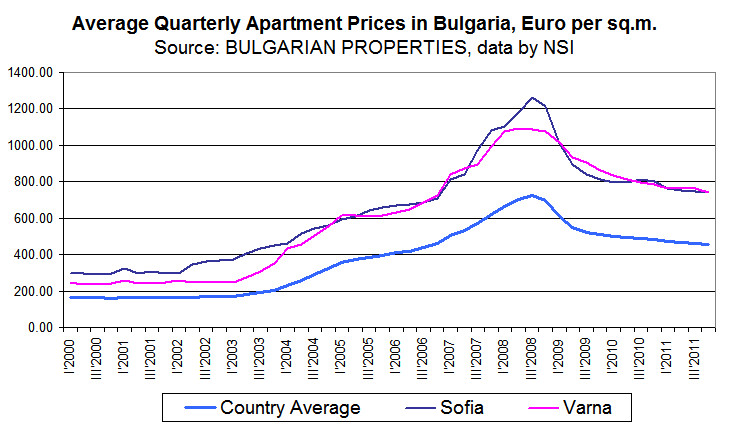 If you wish to receive the full analysis on your mail please click here

Read more news