Chris and Barry give football accessories to the Elhovo football team
2005-04-03 | Bulgarian Properties Elhovo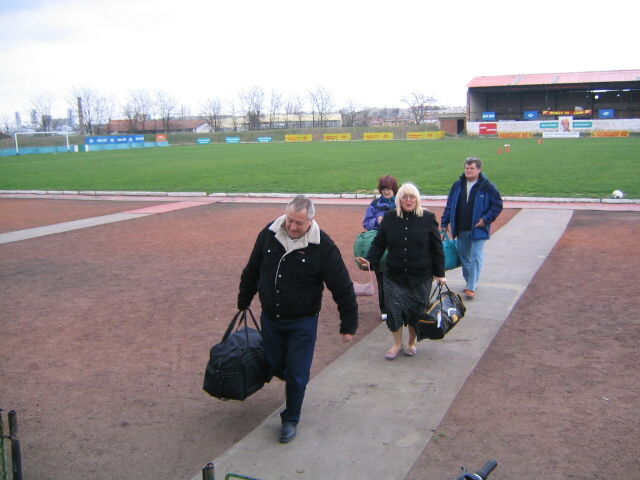 Chris and Barry, together with Anne and Peter, who all own houses in Sinapovo near Elhovo, have again shown their willingness to integrate in the local community and contribute to the development of close relations between the Bulgarians and their new neighbours from the UK. After visiting and inviting the mayor of their village of Sinapovo for a visit in the UK, they have now donated footballs and shirts to the local football team.
The boys are very happy as they have made new friends and most of them are UK football fans as well. Social life in Elhovo is becoming more and more exciting with the mixture of the Bulgarian and UK cultures.

Chris and Barry have also sponsored the school in Sinapovo!

You can see from the pictures the football stadium in Elhovo, which is of a standard size and is very well-maintained.

THANK YOU CHRIS AND BARRY!

Contributions to the sporting facilities in Bulgaria will always be welcome.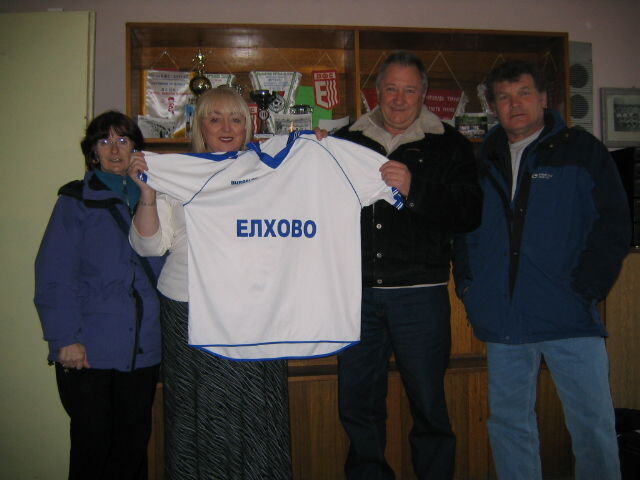 They are given the official shirt of the Elhovo football team

The local stadium and a training of the football club

Read more news