BULGARIAN PROPERTIES turns 20!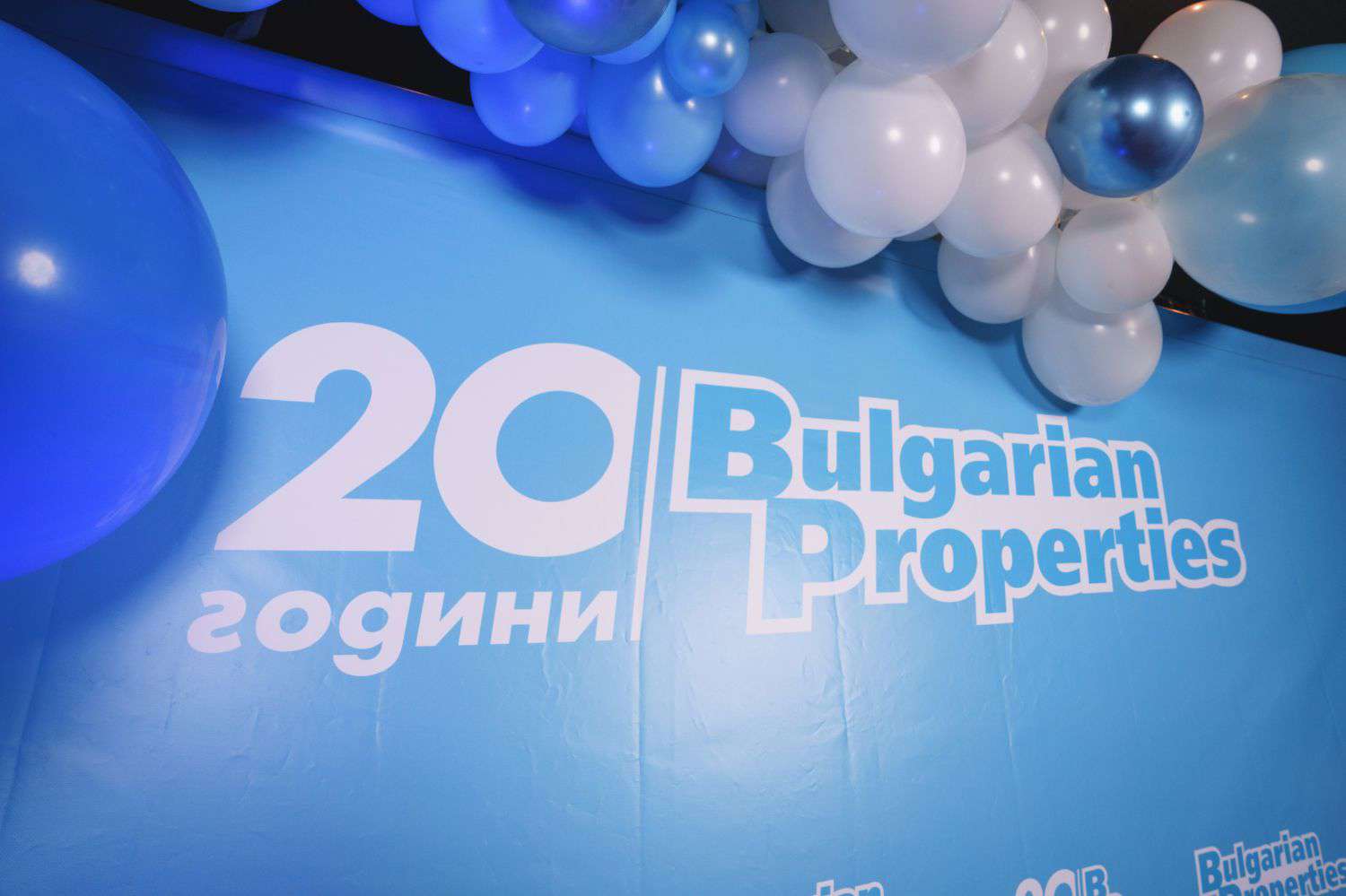 In March exactly 20 years ago - in the distant 2003 - BULGARIAN PROPERTIES started its activity as one of the first Bulgarian real estate agencies positioned online with its own website.

With the help of the Internet and the new technologies at the time, we were able to reach a huge audience of foreign buyers, who to this day turn to BULGARIAN PROPERTIES when buying or selling properties in Bulgaria.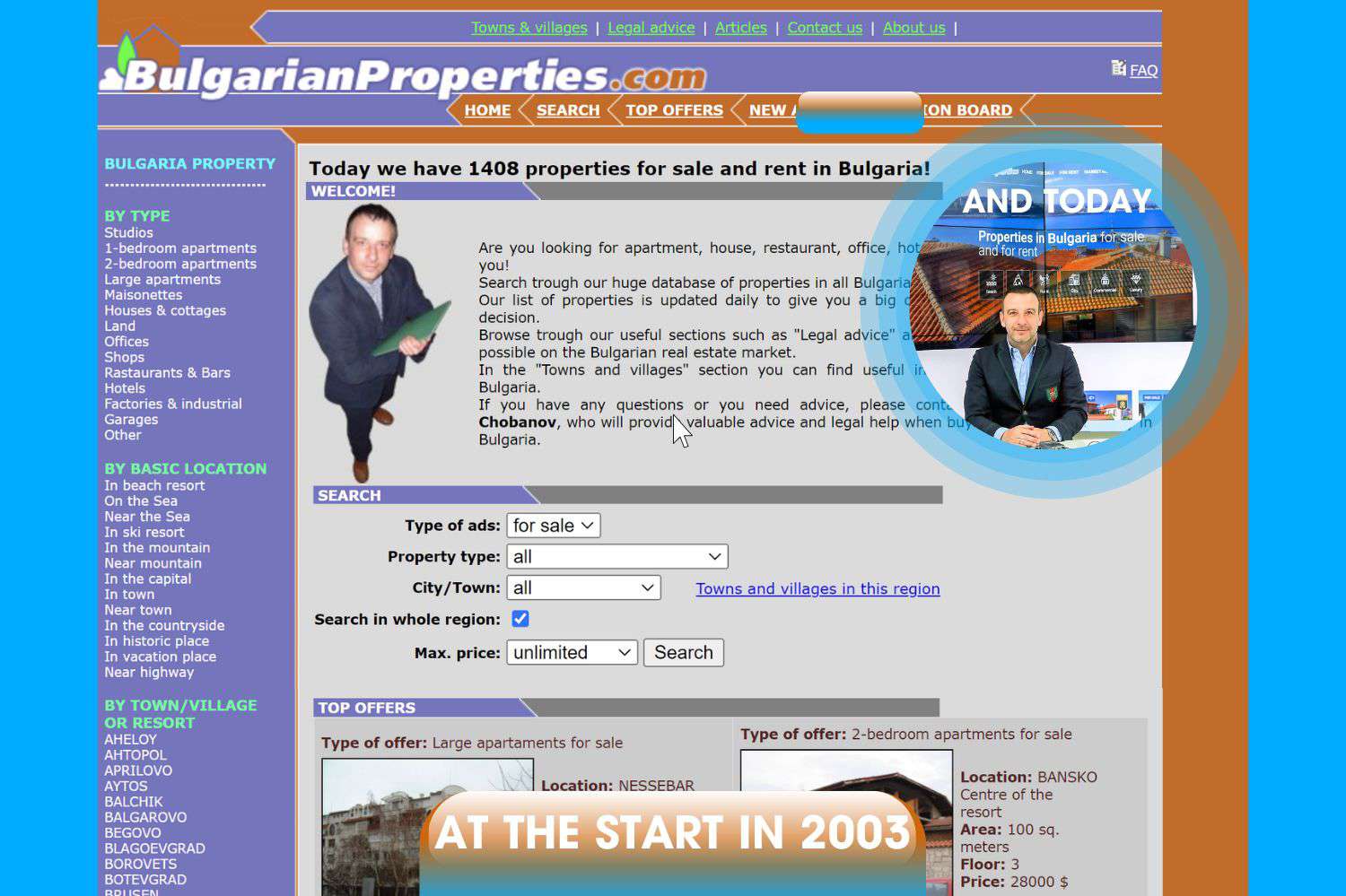 Over the past two decades, BULGARIAN PROPERTIES has been able to prove itself as the leading real estate agency in Bulgaria with remarkable achievements in the marketing, advertising and sales of properties throughout Bulgaria and in various market segments - from residential apartments to commercial buildings and land.

A trusted and reliable source of data and market reports, a respected partner for a wide range of participants in the property market, winner of numerous awards for excellence in the field of real estate.

BULGARIAN PROPERTIES has always embraced innovation and new technologies to stay ahead of the game, and its online platform is one of the most comprehensive and user-friendly in the industry. The company's website provides clients with access to thousands of properties in Bulgaria, detailed property information, high-quality photos, and virtual tours.

'We use latest technologies and modern techniques, but above all - we continue to be your honest friends and trusted partners in the real estate transactions', says Mihail Chobanov, Founder of BULGARIAN PROPERTIES.

And adds: 'Thank you to the thousands of clients, friends and partners who have trusted us and who know that when it comes to real estate in Bulgaria, we are the right people to turn to.

Don't stop contacting us. We are here and we will be here, whatever happens!

Happy 20th birthday, BULGARIAN PROPERTIES!'

Check out where our first deal was:



If you wish to share something about our services, or to send us birthday wishes write a comment on our website

List a property for sale with us




Read more news