BULGARIAN PROPERTIES Gave Its Traditional Annual In-house Awards
2010-12-21 | BULGARIAN PROPERTIES Head Office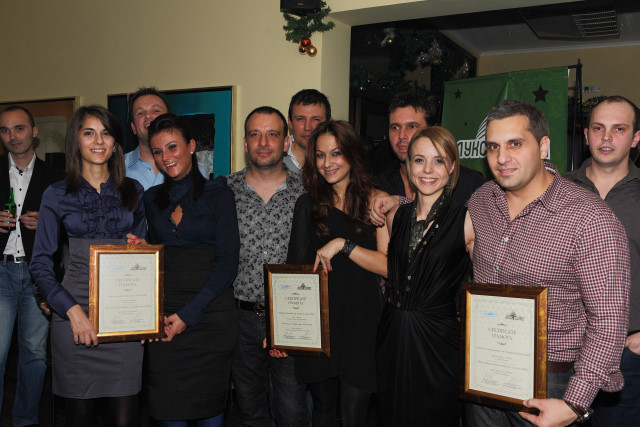 BULGARIAN PROPERTIES gave its traditional annual in-house awards for achievements during the year. The ceremony took place during the company's Christmas party on December 19th in Sofia. Here are part of the awarded offices in the different categories:

• For a 3rd year in a row the award for "Highest Number of Property Sales" went to Residential and Commercial Office Sofia and its Regional Director Svetli Drumev.

• The "Most Expensive Apartment Sale 2010" was again awarded to Residential and Commercial Office Sofia for a sale of a luxury apartment in the Bulgarian capital city.

• "Most Expensive House Sale 2010" was won by Dinko Slavov – our Burgas Office Regional Manager.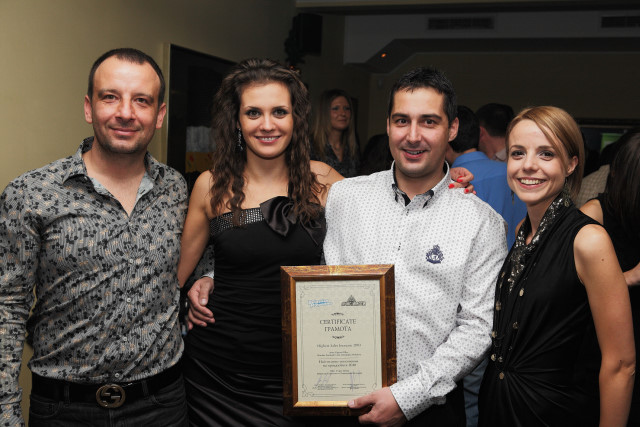 • Stela Stoycheva from Rentals Office Sofia managed to beat the very strong competition in Varna and won the prize "Highest Number of Rentals 2010".

• The award for "Highest Sales Increase 2010" was given to our Stara Zagora Office. We are glad to announce that BULGARIAN PROPERTIES will start the new year with a brand new office in the city of Stara Zagora.

• The special award for "Best Contribution to Company Development 2010" goes to our Website Development Team – Anna Hinova – Content Manager, Velimira Dimitrova – Content Manager and Radoslav Peev – Senior Web Developer. These are the people who worked tirelessly throughout the year to start our new company website, which now boasts with 3 language versions, modern vision and functionality and thousands of attractive property listings from all over Bulgaria.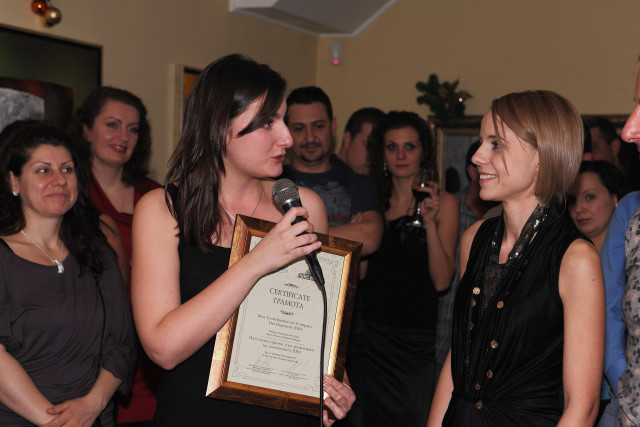 We would like to wish all our colleagues, partners and clients Happy Holidays and a Successful New Year!

---
Copyright: 2010 Bulgarian Properties Ltd. All rights reserved. For further information or advice please contact us on tel.: +359 2 9 11 50 or e-mail: info@bulgarianproperties.com. The use of this article by third parties is allowed only with proper quotations of the source www.BulgarianProperties.com and the Author of the article. The data in this material has been collected by the Author and Bulgarian Properties Ltd. and is presented for information purposes only. We have made every effort to ensure the accuracy of the data. However, Bulgarian Properties Ltd. cannot be held responsible for loss or damage as a result of decisions made based on the information presented in this article.
© Bulgarian Properties Ltd. 2010.

Read more news