29.07.2011 Brits Are Selling Their Properties in Bulgaria at a Loss
Trud Daily, 27.07.11, excerpt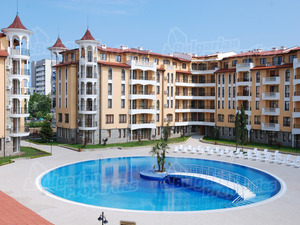 "Total loss!" This is how a real estate agent would react if you told them that 4-5 years ago you bought an off-plan seaside apartment for 1,300 EUR/sq.m. and now, after finishing and furnishing it you want to sell it for at least 700 EUR/sq.m.

This is the reality for foreigners looking to sell their properties in Bulgaria now. In most cases they are UK citizens who came in great numbers to Bulgaria attracted by the mild climate, cheap life and beautiful nature. Now, a few years later, most of them were hit by the crisis and disappointed by the unrealized dreams of big profits from renting out their ski and seaside properties.

"If the Brits bought their second home in Bulgaria during the property boom in 2006-2008 then at present they are selling at a big loss", says Polina Stoykova, the Chief Operations Manager of BULGARIAN PROPERTIES. According to her at the moment the main property buyers are Russian speaking clients. And if until recently it was true that Brits bought smaller properties and Russians invested in luxury real estate, then now the budgets of the Russians have also decreased due to the crisis. Thus the interests of British sellers and Russian buyers are converging. "There isn't a great difference in the requirements of the Russians and what Brits offer. Russians are buying small and mid-sized apartments and not big houses as before", adds Ms Stoykova.

According to real estate agents although prices of real estate in the ski resorts have also dropped by about half the main target group – the Russian buyers, are not interested in them.

The data from the latest market analysis of BULGARIAN PROPERTIES show that it is only properties priced close to and under their cost price that are sold at the moment. When reselling, sellers agree to part with their property at a price up to 60% lower than what they paid.

Sales are about 50% more compared to the same period in 2010 and the average price of a seaside apartment is 31,720 Euro. The price per sq.m. is between 450 and 850 Euro as the most important features are the distance to the beach and whether the property is furnished or not (the analysis is based on actual concluded deals). Most than half of the deals are with apartments in the lowest price group and over 95% of the sales in the area of Sunny Beach are with Russian clients, the data show.

An apartment of 70 sq.m. bought by a Brit some years ago for 50,000 Euro was sold recently for 10,000 Euro less. The reason is his not being able to repay his mortgage. Often another factor for the sellers to part with their property is the maintenance and management fee which is between 500 and 1,000 Euro per year.

Russians have also bought a few waterfront properties in the resort of Golden Sands at a price 10% lower than a few years ago. There are also offers for rural houses in the region of Varna. However, Russians do not find rural houses a very attractive buy as they are far from the amenities of the town or resort. That is why there are almost no deals between Brits and Russians in this segment.

Russian speaking clients are not very interested in ski resorts in Bulgaria. They find spa resorts more attractive but in this segment supply is limited and prices are higher while there is demand for cheaper properties. The main price range in which Russians are buying property is between 10,000 and 50,000 Euro depending on the property type. Most deals are concluded for seaside apartments at prices between 20,000 and 40,000 Euro.

Browse all our seaside holiday home offers

SELL YOUR PROPERTY IN BULGARIA

Read more news

LATEST REGIONAL NEWS

The First "Bile Fest" - Herbs Dedicated Festival Will Be Held on the St. Anastasia Island in Bourgas

12/June/2019
https://www.novinite.com

The island of Saint Anastasia will welcome guests with folk rituals for health and fertility in the first edition of the "Bile Fest", a heraldic festival, announced Burgas Municipality.

More than 50 participants will take part in the event with herbs and healthy foods, curative extracts and ointments, and will show the authentic ways of preparing them.

The accompanyin... read more

One of the kind company - simply the Best! Thanks for the Bansko office ...

I'd just like to say that my personal experience with Bulgarian Properties has been of the utmost ...

Very good and professional work, very pleased. ...
Terms of Use | Privacy Policy | Cookie Policy

All photos, texts, video clips, charts and banners on our website are property of our company or of our partners and are protected by the Copyright Act of the Republic of Bulgaria. Any unauthorized use of photos, texts, videos and other materials from our website by third parties will be subject to immediate claim on the part of the copyright owners. The information on our website is with information and advertising purposes. Alhtough we have made all efforts to provide accurate information, there may be some mistakes. For full and correct information is considered only the information received at the offices of Bulgarian Properties Ltd.