Bansko - the best-value ski resort in Europe according to TripAdvisor
2015-11-06 | www.telegraph.co.uk, 04 November 2015
Bulgarian ski resort Bansko and Eastern Europe in general offer the best value for skiers and snowboarders this season, according to an annual TripAdvisor cost comparison study of 42 selected resorts.

Conducted by independent research firm Ipsos MORI, the report reveals that Eastern Europe is home to three of the six cheapest destinations: Bansko, Sochi in Russia and Kranjska Gora in Slovenia.

A week on the slopes of Bansko, including accommodation, lift passes, equipment hire, lessons, evening meals and drinks for a family of four costs around £1,279 – nearly four times less than the price of a comparable break in the most expensive destination, Switzerland's Zermatt (around £4,809).

Bansko has retained its position as Europe's least expensive resort since last year's study, plus overall costs for a holiday there have actually fallen by £352 since 2014/15.

The study compares the cost of one week's hotel accommodation, lessons, lift passes, basic equipment hire and evening meals and drinks for a family of four across a range of European resorts this ski season (from December 15 2015 to April 15 2016).

Fancy cashing in on the affordability of the East? The Telegraph rounds up 10 of the best ski resorts in Eastern Europe. The list includes Bulgarian ski resorts Bansko and Pamporovo, Poiana Brasov in Romania, Rosa Khutor in Russia, Mariborsko Pohorje and Kranjska Gora in Slovenia, Popova Sapka in Macedonia, Jahorina in Bosnia and Herzegovin, Kopaonik in Serbia and Jasná in Slovaki.

Bansko

Bansko is an ancient town with modern extensive ski area, reportedThe Telegraph in its rating. It is Bulgaria's top resort. Greeks, Russians and a large number of Brits flock to this destination – a two-and-a-half hour drive south of Sofia airport. Bansko lies in the Pirin mountains, close to the Macedonian and Greek borders – on a clear day, there are views of the Aegean Sea.

The original town below the resort village features a quaint huddle of old stone buildings, cobbled streets and gaping storm drains, and has always held considerable historical attraction for tourists. Some 15 years ago, a Sofia-based property company sought to capitalise on this by investing an initial £95 million to turn Bansko into a modern resort.

The slopes cover two mountains and the 14 lifts include a six-person chair, four quads and a modern gondola, which goes up to the main mountain from the top end of town. Nursery slopes are reached from the gondola mid-station as well as at the top of the ski area. Higher up, there's also enough to challenge intermediates for a week, provided the snow conditions are good.

The utilitarian cafés and Dickensian shops that served the needs of the town folk before mass tourism have been replaced by boutiques, wine bars and pizzerias. Traditional pubs called mehanas (often with live music) have risen to the challenge of catering to the new breed of visitor. Prices are low and, all in all, it's a fun place, with varied intermediate slopes and wild après. But it's wise to avoid the peak period between Christmas and the end of February.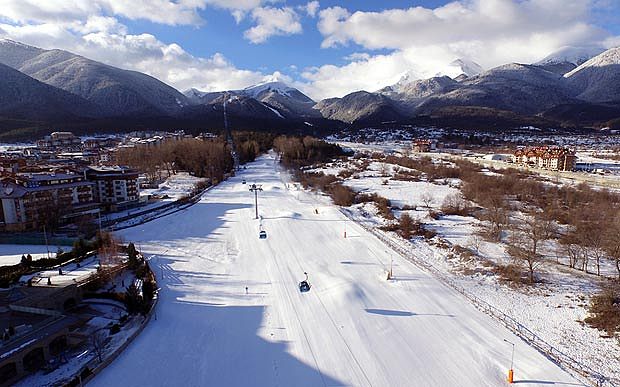 Bansko is the best-value family resort according to TripAdvisor

View our properties for sale and rent in Bansko

Pamporovo

Pamporovo has real rural charm and traditional ski resort appeal for anyone wanting to take their first or second winter-sports holiday without breaking the bank, reported The Telegraph.

The resort is set in delightful Bulgarian countryside, just 100 km from the border with Greece and one hour and 45 minutes from the nearest airport, at Plovdiv – this ancient city is a must-visit Unesco World Heritage site. The base of the slopes is a 10-minute ride from the main resort hotels, but there is an efficient free bus service.

Most runs are green and blue. A handful of reds and obligatory blacks provide a goal for aspiring intermediates, but none of these present much of a challenge. The longest run of 4 km, suitable for intermediates but not for beginners, goes down to the old village and alternative bed base of Stoykite, located in blissfully tranquil surroundings. Overall, tumbledown stone cottages, rolling meadows and forest form a pastoral symphony so sweet and enduring that the hamlet of Gela (6km away) is said to be the mythical birthplace of Orpheus. The local ski school has a solid reputation with lessons in English.

Pamporovo itself is lively at peak times, a party place with a couple of good restaurants and plenty of bars fuelled by some of the cheapest booze prices in Europe. As in other Eastern Europe resorts, snow cover can be uncertain, especially before Christmas and after mid-March, but snowmaking now covers 90 per cent of the slopes. The best but busiest time to visit Pamporovo is in February.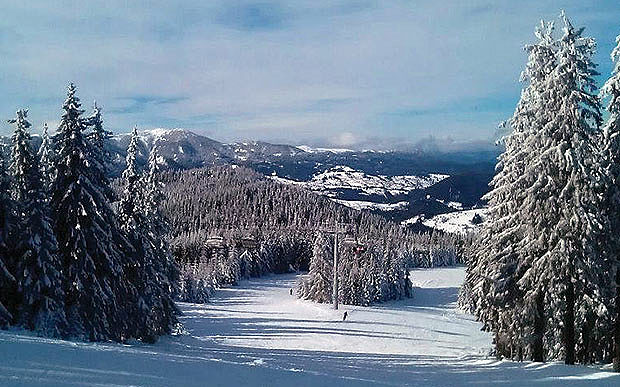 Pamporovo has a charming village and good beginner runs

View our properties for sale and rent in Pamporovo

Read more news