Bulgaria Takes the Lead in Property Price Rise
2007-12-10 | Trud Daily, vol. 338, 9.12.2007
Bulgaria reached the prestigious first place in the world in terms of real estate prices increase thus ousting the traditional leader Lithuania from the top.

At the end of September the prices in the Balkan country had accelerated by 30.6% on an annual basis, a new ranking of the international real estate company Knight Frank shows. For one year Bulgaria climbed seven positions in the global index despite the concerns of holiday apartment oversupply in the area of Bansko and some Black Sea resorts, the analysis says.

It's a fact that the abundance of offers retained the prices in Bulgarian resorts but this is compensated by the tangible increase of the prices of houses and apartments in the big cities. The following fact reveals the speculative growth of real estate prices in the capital Sofia. A year ago a construction developer offered a key-ready apartment of 66 sq.m. in a prestigious quarter for about 40,000 euro. Now the same investor is building another residential block next door but for an apartment of the same area only with ground coat and putty he already wants almost double the price.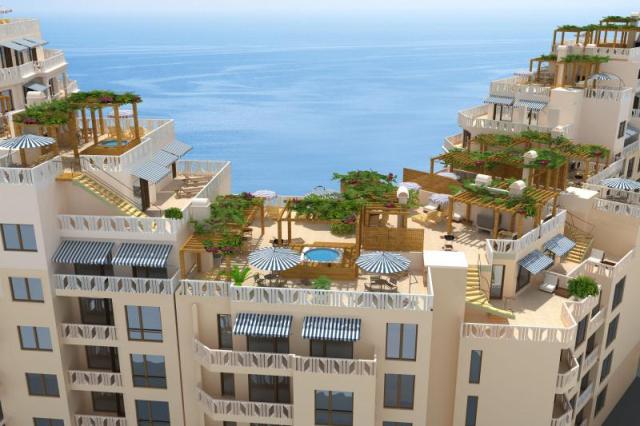 An important contribution to Bulgaria's head-spinning climb has the real estate price drop in the Baltic states. Lithuania, which was in the lead in the last couple of years, dropped out of the top ten countries. This is mainly due to the decrease in the prices in capital Riga.

The real estate price growth has slowed down in Estonia as well, as the biggest price drop is witnessed in the off-plan properties. Meanwhile, rents in Estonia are going up from which we can assume that the demand remains high. According to Knight Frank it is possible that local buyers cannot afford to buy a property due to the high prices thus being forced to rent.

The second place in the ranking is taken by Singapore. The Asian tiger went up 19 places from 2006, when it was 21st. Real estate prices in Singapore have upped by 27.6% on an annual basis. The third place is occupied by South Africa which went up 6 places since last year.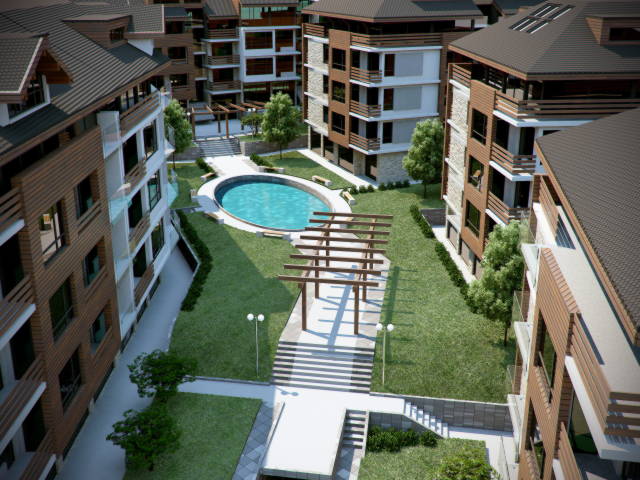 The global index shows that as a whole the price increase is slowing down worldwide. In the last 12 months real estate prices went up by 8.2% compared to the 9.6% as of September 2006. The main factors for this slowdown are said to be the increase of the interests on a global scale and the stricter lending conditions.

Western European markets, which boasted a price boom until recently, had a rough landing this year. The Irish market went down by almost 1% while a year ago it witnessed a 15-percent price growth. Prices continue to fall in Germany as well, which traditionally is at the bottom of the ranking, while the prices in the Scandinavian countries remain stable.

Despite the mortgage crisis in the USA experts are not registering a fearful price collapse in the country. In fact, for the third quarter of the year the prices have gone up by 1.8%.

Top 10 of the countries registering the highest real estate price increase

1. Bulgaria: from 14.0% (Sept. 2006) to 30.6% (Sept. 2007)
2. Singapore: from 7.4% (Sept. 2006) to 27.6% (Sept. 2007)
3. South Africa: from 13.9% (Sept. 2006) to 14.4% (Sept. 2007)
4. Spain: from 16.6% (Sept. 2006) to 13.8% (Sept. 2007)
5. New Zealand: from 8.6% (Sept. 2006) to 11.8% (Sept. 2007)
6. Croatia: from n.a. (Sept. 2006) to 12.1% (Sept. 2007)
7. Canada: from 9.8% (Sept. 2006) to 11.7% (Sept. 2007)
8. Norway: from 14.1% (Sept. 2006) to 11.7% (Sept. 2007)
9. Sweden: from 9.2% (Sept. 2006) to 10.9% (Sept. 2007)
10. United Kingdom: from 8.1% (Sept. 2006) to 10.7% (Sept. 2007)

View our hottest offers
Read more news