Bansko Hosts Alpine Ski Cup Women
2009-03-04 | BULGARIAN PROPERTIES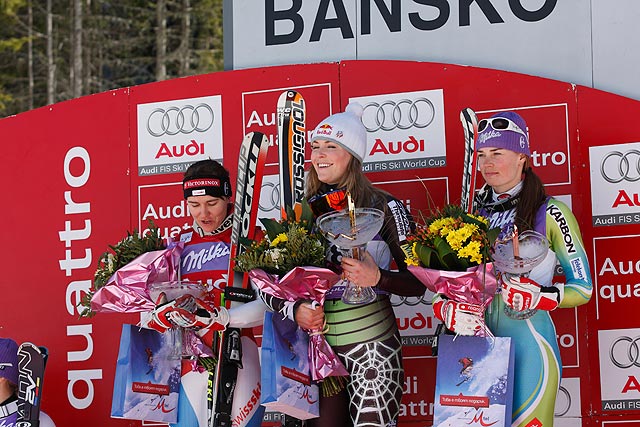 After a 25-year break from the international ski scene Bulgaria's most elite winter resort of Bansko (southwestern Bulgaria) hosted a round of the FIS Alpine World Cup for Women - two downhill events and a Super G, ahead of the finals in Aare, Switzerland, from 11 to 15 March.

The winner in the downhill event for the Alpine Ski Cup Women is the Swiss Fabienne Suter, Andrea Fischbacher of Austria came second and the leader in the World Cup interim rankings Lindsey Vonn (USA) and Italian Nadia Fanchini finished third clocking identical times.

On Sunday (March 1st) World Cup overall leader and downhill champion Lindsey Vonn won her fourth consecutive super G as Fabienne Suter of Switzerland came second.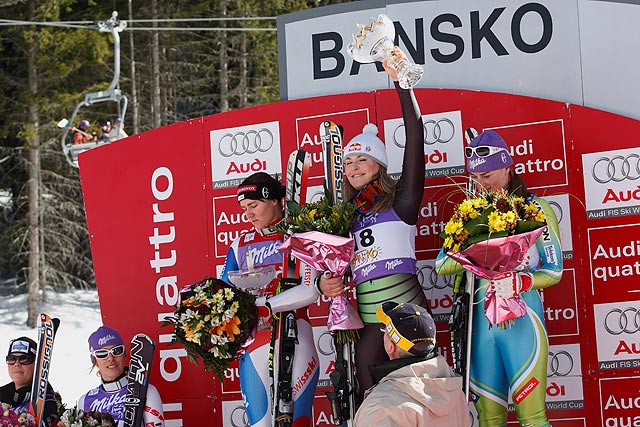 The track on Banderitsa ski-run is 2,707 m long with 800 m difference in altitude between the start and the finish. The organization of the event proved Bulgaria's potential to host world-class skiing events.

Today Bansko is East Europe's leading upmarket skiing destination rivaling Alpine resorts. The town's ski zone boasts 70 km of ski-runs. Modern equipment is used to maintain them. Artificial snow cannons cater for a December-through-May skiing season. A high-tech cable car takes skiers to the resort's 17 ski-runs at 1600 above sea level. From that point 14 super fast ski-lifts proceed further up to each of the ski-runs. The highest one descends from 2600 m above sea level.

Belvedere Holiday Club

View our offers in Bansko


Read more news