2010 is a Zero Year for the Bulgarian Property Market
stroitelstvoimoti.com, 8.11.2010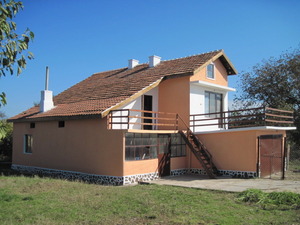 The Chief Operations Manager of BULGARIAN PROPERTIES Polina Stoykova commented the property market in Bulgaria before Srtoitelstvo Imoti weekly:

- Ms Stoykova, what do you think property prices will be in a couple of years from now?
- We definitely can't expect the drastic price drop of 2009 to be made up for by 2012. In order for the 2008 levels to be reached again prices must increase manifold. Realistically speaking, in 2011 the number of deals is expected to increase. I believe that this year is a zero year on the market because for now there are no additional price drops and there is no increase in the number of deals. Still, there are some positive indications and there is a possibility the number of deals to increase by about 5-10%. What I expect in two years is the crisis to be over, the economy to go up and prices to start increasing gradually.

- Is this forecast valid for rural properties as well, because prices in that segment are still falling?
- It is true that prices of rural properties fell the most because the demand is the lowest. The usual buyers of rural properties – the British, are no longer there. Last year, although it was said that the British withdrew from the market, there were still deals with rural houses concluded with British buyers. In 2010 these clients withdrew completely and we don't know when they will return. On the other hand, the percent of Russian buyers is increasing. In fact, they are the main foreign buyers and their share increases constantly.

- Are they interested in rural properties?
- Not much. They are quite a different type of buyers. Although lately Russians are looking for cheaper properties they want there to be infrastructure, supermarkets, etc. They are not like the English who were looking for a house at the end of the village to get away from everyone. There are very few villages in Bulgaria that might satisfy the requirements of the Russians and that is why they are mostly interested in the Black Sea region. It is a completely different matter that in order to buy the yard with the house they have to register a company. This is related to additional expenses and poses a serious problem.

- What about Bulgarian buyers?
- They gave quite contradictory signals in 2010. As a whole demand did not change. Of course, some offers were withdrawn by those who do not want to sell at lower prices. However, buyers are confused. For example, a positive trend of an increase in the number of deals started in March and April and then in May the number of deals dropped significantly. In June, July and August the market stabilized again and we returned to the 2009 levels. This continued till the end of September and in October things changed once more. The number of deals decreased significantly which is not typical for this time of the year. Traditionally, October is a strong month for the property market. Even last year we had an increase in the number of deals in October. All this is confusing us and we do not know what will happen next. Each piece of news, each economic forecast or uncertainty related to taxes, etc. influences the buyers' decision.

- What will happen to the holiday properties?
- In 2009 prices of holiday homes fell by 40-50%. This year there is no significant change in their prices. The number of deals with beach properties increased by about 20% during the summer. In this area property prices are between 350-700 EUR/sq.m.

In Bansko prices are about 650-700 EUR/sq.m. Prices in the resorts of Pamporovo and Borovets didn't undergo almost any change as there is less supply there. Now there is a trend starting where buyers will probably start looking for properties there at prices close to those in Bansko.

There is also big supply on the resale market where already bought properties are put up for sale at low prices. They are a serious competitor to developers. All this makes us ask the question whether those developers who still retain high prices will start lowering them.

read more articles



thanks to BulgarianProperties and to Miroslav for helping us to find our house near Borovets. Also a ...

We are in the process of setting up a company [a necessary procedure at present, although it seems ...

Andy Peach and Ivo Vlahov were a fantastic team and worked tirelessly to secure what turned out to ...
Terms of Use | Privacy Policy | Cookie Policy

All photos, texts, video clips, charts and banners on our website are property of our company or of our partners and are protected by the Copyright Act of the Republic of Bulgaria. Any unauthorized use of photos, texts, videos and other materials from our website by third parties will be subject to immediate claim on the part of the copyright owners. The information on our website is with information and advertising purposes. Alhtough we have made all efforts to provide accurate information, there may be some mistakes. For full and correct information is considered only the information received at the offices of Bulgarian Properties Ltd.