Bulgaria, four years after the economic crisis hit
www.bulgariabuyingguide.com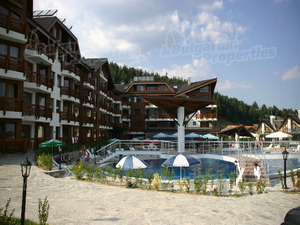 Holiday homes in beach and ski resorts in Bulgaria were hit by the economic crisis earliest and probably the hardest. As a result they lost about 50 per cent of their value compared to their peak value in 2008. At present the markets in Sunny Beach and Bansko are similar in terms of supply and prices, but for now Bansko lags behind in terms of interest from Russian buyers, who are the main players on the Bulgarian holiday home market.

Bansko, Borovets and Pamporovo
2011 was not a very successful year for holiday homes in the ski resorts. Property prices there fell considerably and since the beginning of 2012 the segment has been more dynamic and there has been more interest from buyers.

According to Bulgarian Properties' data, the average asking price of apartments in Banskoin February 2012 was €550/square metre with prices there starting from about €350/sq. metre. This is sure to attract interest from potential buyers after the winter season. In 2012, deals in Bansko are completing at around €450/sq. metre.

There is also increasing interest in the winter resort of Borovets, where asking prices dropped by 18 per cent in 2011 and now average asking prices of apartments are about €750-€850/sq. metre. However, deals are completing at an average price of €600/sq. metre.

The average asking price in the third largest ski resort in Bulgaria, Pamporovo, is €750/sq. metre.

Sunny Beach
This year, like at the beginning of 2011, the beach property segment is quite dynamic and more deals are being completed there than in the ski resorts. This is due to the strong interest from Russian buyers. According to Bulgarian Properties' data, the average asking price of apartments in Sunny Beach in February 2012 was €667/ sq. metre, compared to €853/sq. metre in February 2011, which is much closer to the price at which deals are actually completed (about €500/sq. metre).

Since 2010 the southern Black Sea coast, and the area of Sunny Beach in particular, has taken the lead in terms of number of deals in beach resorts. The deals in Sunny Beach in 2011 increased by about 20 per cent compared to 2010 and prices dropped by about six per cent. The average price of the Sunny Beach apartments bought in 2011 is €29,200 compared to €36,500 in 2010. The average price of completed deals is €480/sq. metre, compared to €510 /sq. metre a year earlier.

Who buys holiday homes in Bulgaria
According to Bulgarian Properties data, the largest group of foreigners buying holiday homes are the Russians, who make 40 per cent of all foreign buyers in Bulgaria. Their share increased in the last couple of years and at present Russian buyers are the ones influencing the property market there, the most – mainly in the beach holiday home segment. There is also interest from citizens from other European countries but there is no steady trend or another large group that stands out.

Outlook
Bulgaria has excellent potential to continue developing its holiday home segment in the next few years. However, there will be no property boom. The outlook is for maintaining the interest in Bulgaria and its resorts from Russians and citizens of European countries looking for a holiday home to spend their vacation or for semi-permanent residency. Bulgaria has beautiful scenery, an ever-improving infrastructure and a stable economy, and is a great place for a holiday.

read more articles



I cannot thank Bulgarianproperties.com, elhovo office for all the help and assistance they gave us. ...

We would like to express our gratitude to Bulgarian Properties agents FARUH ISSIN and TSVETAN ...

Marina from Bulgarian Properties we used in Varna & Sveti Vlas, is very keen to establish a very ...
Terms of Use | Privacy Policy | Cookie Policy

All photos, texts, video clips, charts and banners on our website are property of our company or of our partners and are protected by the Copyright Act of the Republic of Bulgaria. Any unauthorized use of photos, texts, videos and other materials from our website by third parties will be subject to immediate claim on the part of the copyright owners. The information on our website is with information and advertising purposes. Alhtough we have made all efforts to provide accurate information, there may be some mistakes. For full and correct information is considered only the information received at the offices of Bulgarian Properties Ltd.