A Place in the Sun Magazine: Bulgaria Bounces Back
2016-05-11 | A Place in the Sun Magazine, Summer 2016
Whether your seek a mountain, beach or country home, Bulgaria offers affordability that is hard to beat and market stability returned, says Richard Way

Ranked by Post Office Travel Money as the cheapest place to ski and second cheapest place to enjoy a holiday in 2016, Bulgaria remains just as good value when it comes to property, whether you're looking for a home on the coast or inland.

"A full member of the EU, Bulgaria has the lowest property prices in Europe," said Andy Turver, an expat. "Neighbouring countries all have a higher cost of properly ownership, including both Greece and Turkey. Prices fell sharply with the financial crisis, bottomed out in 2014 and now remain low."

These days, reaching Bulgaria is cheap and easy too, thanks to an increasing choice of low-cost flights. Only this May, Ryanair launches a daily service between Stansted and Sofia, complementing its existing Stansted-Plovdiv route. Other options to Sofia include easyJet, BA and Whizz Air, which also flies to Burgas and Varna, from various UK airports.

Perhaps fuelled by last year's weakening of the euro, to which the Bulgarian Lev is pegged, signs point to a resurgence in interest from the UK. "We had 8-10 per cent more British buyers in 2015 compared to 2014," said Polina Stoykova, Managing Direct.or at Bulgarian Properties, the country's largest estate agency, "In fact, in the ski resort of Bansko the number doubled year-on-year."
Today, British buyers don't only head to Bulgaria's ski resorts or Black Sea coast, with an increasing number tapping into the rustic lifestyle of the countryside - we look at what each option has to offer.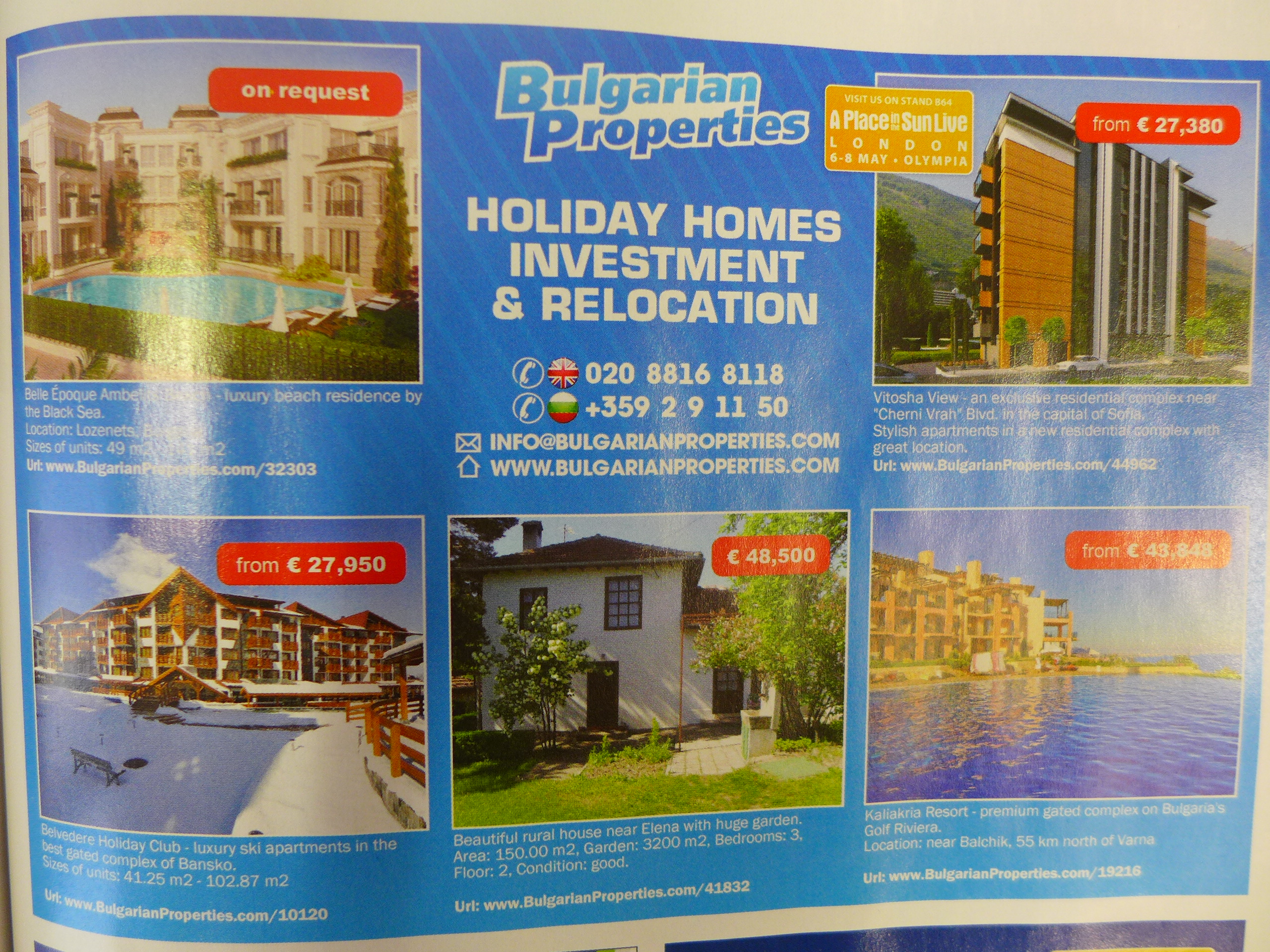 Mountain resorts
Bansko in the Pirin Mountains is Bulgaria's most developed ski resort, with the greatest selection of properties for sale, primarily apartments. Not far from the resort, the Razlog area has developed dual season appeal, helped by the Pirin Golf and Country Club, with its Ian Woosnam designed course.
"Our typical sales in Bansko are furnished one-bedroom apartments for €20,000-30,000," said Ms Stoykova at Bulgarian Properties. "But prices are beginning to rise again. Between the second and third quarters of 2015, we saw an average price rise of 1.3 per cent there. Our expectations are for a strong Q4 of 2015 and even stronger beginning of 2016."

Bulgarian Properties has properties from around €10,000, tor example a studio at the Panorama Resort, while high-end two-bedroom penthouses in the centre of Bansko can cost upwards of 6100,000, the same as a detached house within a drive of the ski slopes. One new, centrally located development is the Belvedere Holiday Club, a gated complex with extensive leisure facilities, four minutes' walk from the main gondola lift and next to the shopping mall. Prices start from €27,950 (55.9 sq metres), and units come furnished or unfurnished. The developer, Choston Developments, is offering a three-year payment plan option.

Golfers might prefer the Cornelia aparthotel complex, 10 minutes' drive from Bansko but next door to the Pirin Golf Club.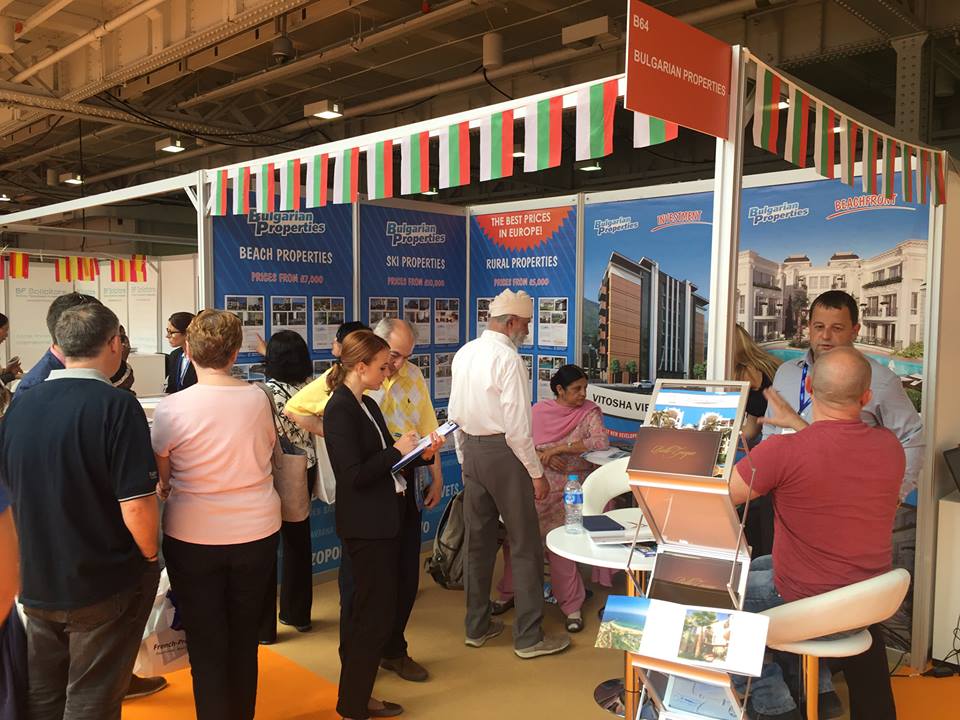 Borovets is Bulgaria's oldest and most expensive ski resort, where one-bedroom apartments at the established Borovets Gardens resort, close to the lifts, are currently available for around €33,000. A similar budget will buy a studio at the Flora Complex.
Meanwhile, prices in Pamporovo, Bulgaria's newest resort, are slightly less thin Bansko but static and there is less choice. For proximity to the slopes and ski lift there, Grand Monastery is a new complex where Bulgarian Properties has apartments from €20,720 to €173,000, depending on size and furnishings.

Black Sea
In the coastal resorts, tough economic conditions have led to a drop in Russian buyers, historically one of the largest groups of purchasers. "This makes now a good time to buy there," said Ms Stoykova at Bulgarian Properties. "There are fewer buyers competing for each property. Recent sales to British people include a couple, who live in Thailand, who bought two studio apartments in Sunny Beach, one at Sunny Sea Palace and the other at Sunny Day, both for around €23,000."

Sunny Beach, an extension of the protected town of Nessebar, is Bulgaria's flagship beach resort. Neighboring districts Ravda and Sveti Vlas have also developed into popular holiday home hot spots. Apartments on a complex near the bustling beachfront, with prices starting at circa €10,000 for a studio, are the staple here. Newer options include the 321-unit Sunny View Central holiday complex, open since 2013 and within a short walk from the popular Cacao Beach. Alternatives include the Izida Palace complex, which opened in 2013, and Dawn Park Deluxe, opened in 2012.

South of Burgas, Sozopol and Lozenets are two smaller resorts geared less to the muss market In the former is the Green Life Beach complex, a 20-acre resort set between the sand dunes at Kavatsite and mountains, and including apartments right on the beach. About as good as it gets on Bulgaria's Black Sea is the boutique Olympia villa development, also besides Kavatsite Beach. Here custom designed villas start from £236,250 direct from the developer Prime Developments.

Meanwhile, Belle Epoque Residence is a new development in Lozenets, a more upmarket resort popular with middle class Bulgarians and dubbed "The Saint Tropez of Bulgaria". Located in one of few remaining waterfront locations next to Ambelits Beach and with its concierge service, Belle Epoque is geared to the luxury end of the market and due for completion in 2016.

Rural resorts
Villages around Veliko Turnovo, Bulgaria's ancient capital nestled beneath the Stara Planina mountains, continue to attract the bulk of Brits setting bargain rustic homes that bring with them an affordable way of life.

"Detached village houses with large gardens and good access to the local towns are typical here," said Mr Turvev at Yantra Homes. "There are properties for every budget, from as little as €5,000, but average prices for a renovated property ready to move into are €45,000-€60,000, or €23,000-€30,000 gets a liveable property tliat can be finished with average DIY skills."

Buyers around Veliko fall into three typical categories. "These are retirees, lifestyle buyers and bargain hunters," confirmed Andrew Anderson, co-founder of Stara Planina Properties, who saw a marked rise in enquiries last year. "Recent British buyers include a retired couple who bought a ready-to-move-in to three- bed house 30 minutes from Veliko for €45,000. We also sold to a young couple who wanted somewhere they could make into a small farm and live the 'good, life' - they bought a house in need of modernizing on a 2,000-square-metre plot for € 16,000,"

The area around Stara Zagora, south of Veliko, is also popular and equally good value. "Recent British clients have moved into a fully renovated rural house near Stara Zagora city, close to the Sofia-Burgas motorway, which they bought for €30,000," said Stan Petrov at Select Properties Bulgaria.

Further west, villages along the Danube river and close to the town of Vidin are now on the expats' radar too. "We've seen a hike in interest in this area," said Ms Sloykova at Bulgarian Properties. "We recently had a 65-year-old British man buy near Vidin. He'd been looking at property in Bulgaria for the last ten years, then only this year made his mind up, bought a place and moved out. "What triggered this buyer to finally take the plunge and relocate after 10 years? Chances are, now that he's retired, he's realized how much better of he'll be living off his pension in Bulgaria than in the UK! And, with interest in Bulgaria growing again, he won't be alone.

Check our property listings from the various locations:

read more articles