NEWSLETTER
17.04.2020 Virtual property tours are a hit on the market!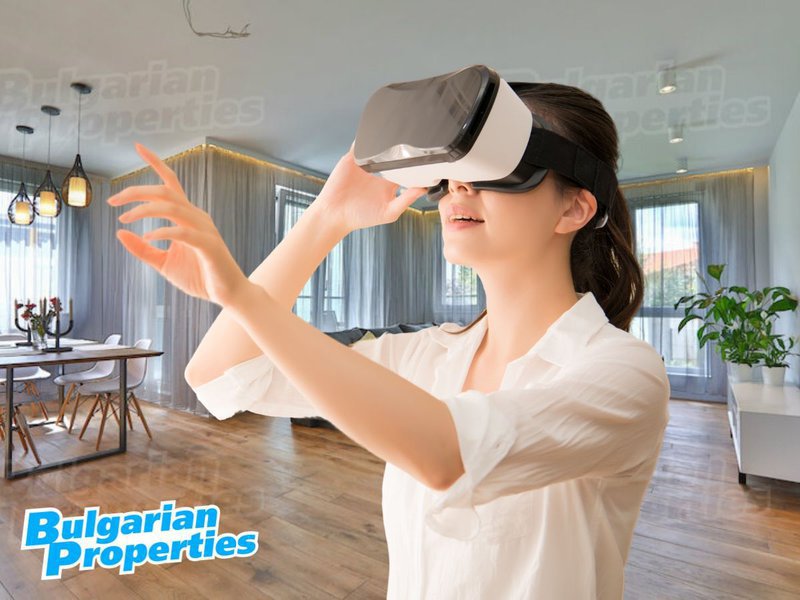 In the current state of emergency, there is almost no sphere of life and business that does not require rapid change and quick introduction of the use of new technologies.
Real estate is no exception and, although often considered a more conservative sector with less penetration of new technologies, the current crisis proves the opposite.
The real estate agencies quickly switched to online mode and within a month managed to implement a number of technological innovations in their work so that they could stay close to their clients.
Virtual property tours are the most popular of these innovations. They are expected to help solve the difficulties with conducting physical inspections because it is not impossible to travel and we all need to stay home.
What are Virtual Viewings?
In a real virtual viewing is one in which the property is shot with a special 360-degree camera, which allows you to view the rooms spatially, to be able to look from different angles, to move in all directions, to walk virtually in the rooms, to see the sights and feel the overall atmosphere.
All this is even more real if you have virtual reality goggles or the so-called VR headset. They are available for purchase at any hardware store online, and are priced from 10 Euros - fully affordable and a great tool for virtual property tours. At any time of the day!
But even if you do not have such glasses, you can still see the virtual tour of the property on your computer or smartphone.
Try it, this is the future! Explore our properties with 360 degree tours 🌐