NEWSLETTER
21.11.2018 The Real Estate Market in Varna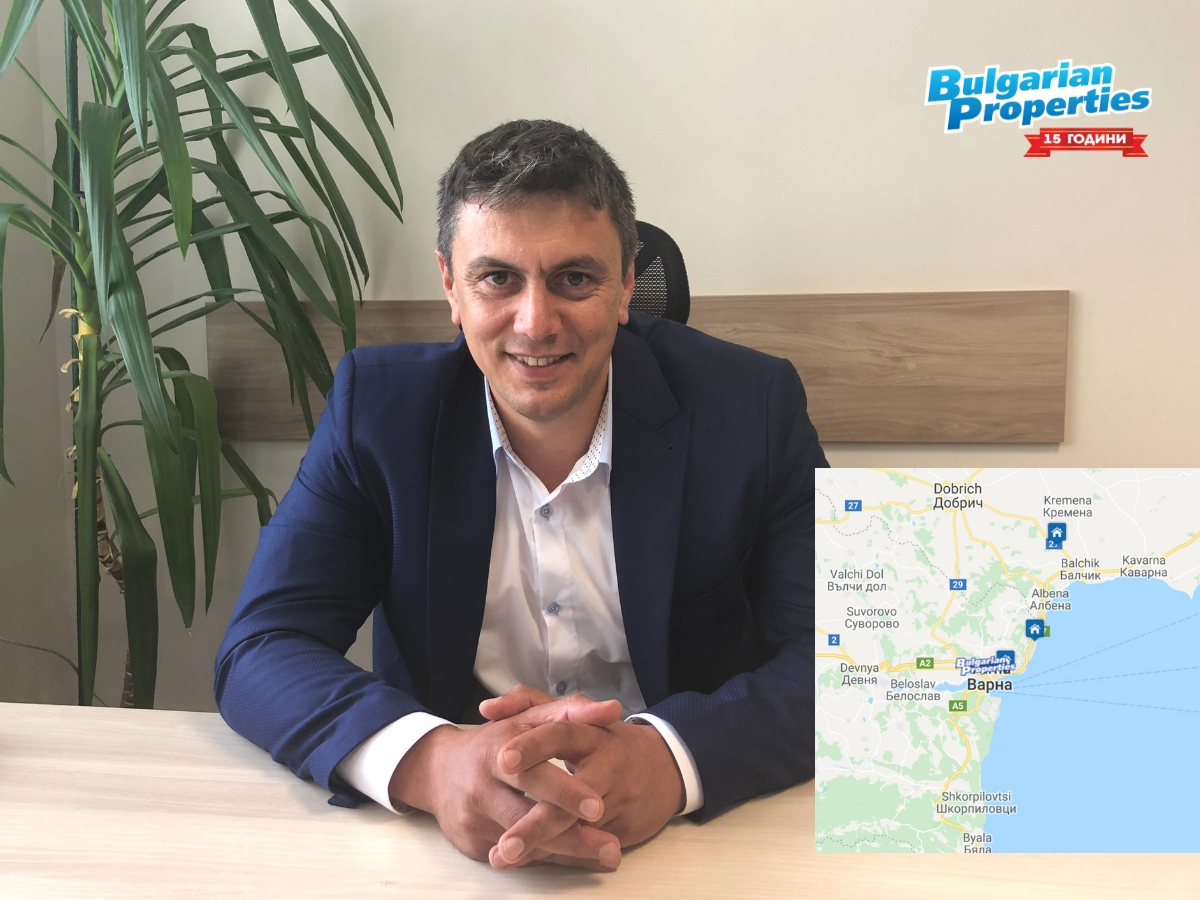 Kalin Chernev, BULGARIAN PROPERTIES Varna Regional Manager, talks about the market in the Bulgarian sea capital, almost a year after he became a head of our office in the region. Check out the current trends in 2018 and what to expect in the future.

Buying or selling property in Bulgaria, you can always count on us!

-------
1. Kalin, tell us what is happening on the property market in Varna? What distinguishes it from the boom 10 years ago?
The residential market in Varna is very dynamic, with inquiries and sales volume increasing. If we compare it with trends in other major cities, it seems that Varna is ahead of them at the moment, we are probably catching up after the rapid development of the markets in Sofia and Plovdiv.
Ten years ago, the market was pretty chaotic here. Then, everyone thought they could build and build in all sorts of places, being sure they would sell at a high price.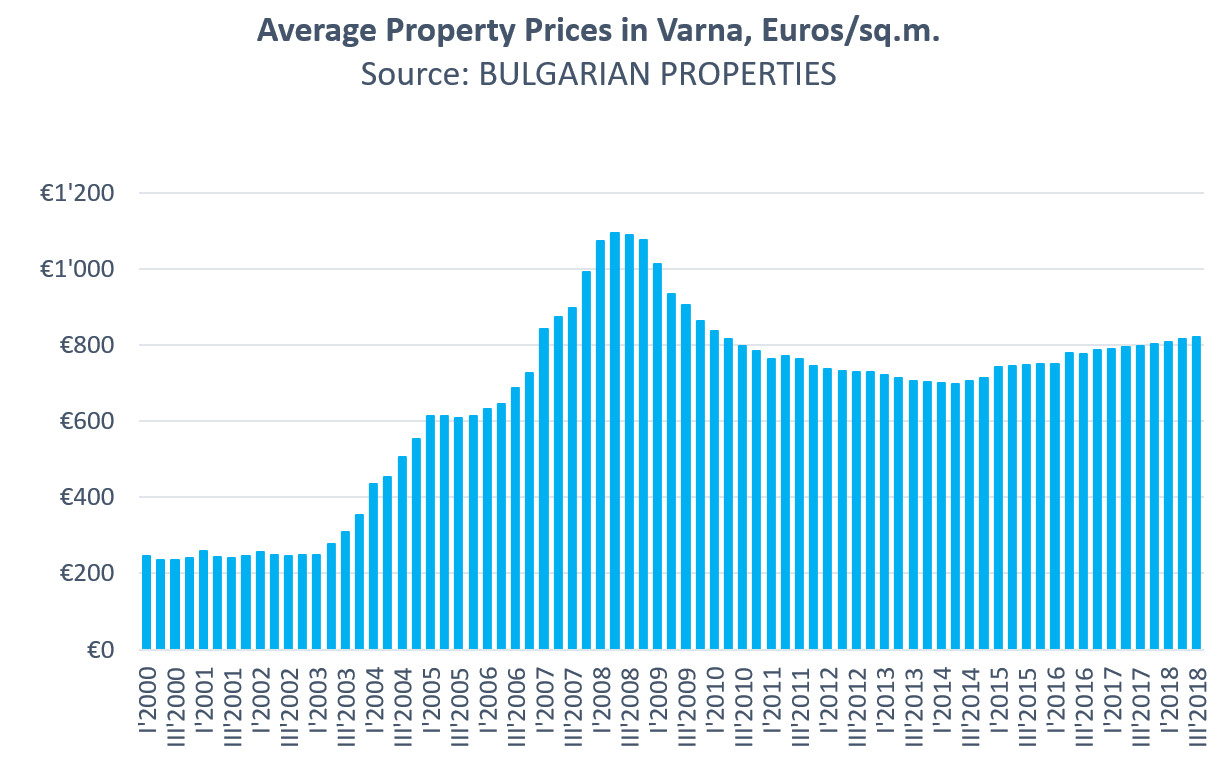 Now, active players are mainly reputable investment and construction companies, most of them with experience and with many completed projects. It should also be noted that sales are currently being made with much more investment in marketing and sales strategies, as not everything that is on the market is being bought and the competition for the customer's attention is great.
2. What are the average house prices at the moment?

BULGARIAN PROPERTIES data shows that the average price in Varna in the 3rd quarter is 820 Euro/sq.m. Prices start from 570 Euro/sq.m. in the outlying districts like Kaysieva Gradina and Vladislav Varnenchik and reach up to 1,800 Euro / sq.m. in the top center. The average price in a wide center is 800-850 Euro/sq.m.
So far, the supply is in line with the demand and the market in Varna is in balance.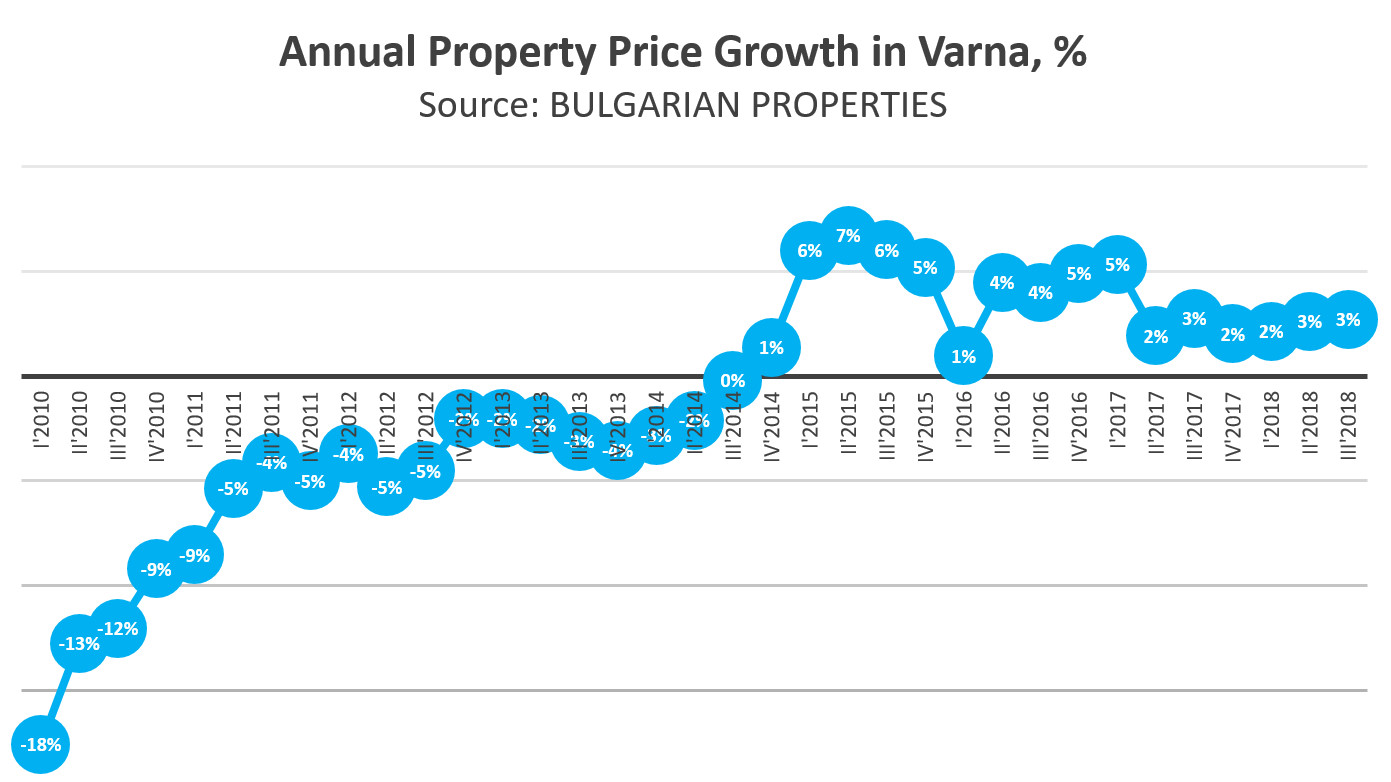 3. What can you share about the market firsthand, what are your and your teamís direct observations?
Builders continue to offer new projects on the market, as Varna is placed right after Sofia and Plovdiv on building permits issued.
Buyers carefully examine where to buy a new construction at the best price. Families that do not have the financial opportunity to buy 2-bedroom or 3-bedroom new-build homes are heading to panel homes.
The younger families are turning to more suburban neighborhoods, comfortable for living and at a lower cost. In the central areas, apart from properties for own use, there is also demand for rentals, as rental prices are higher and the demand is high.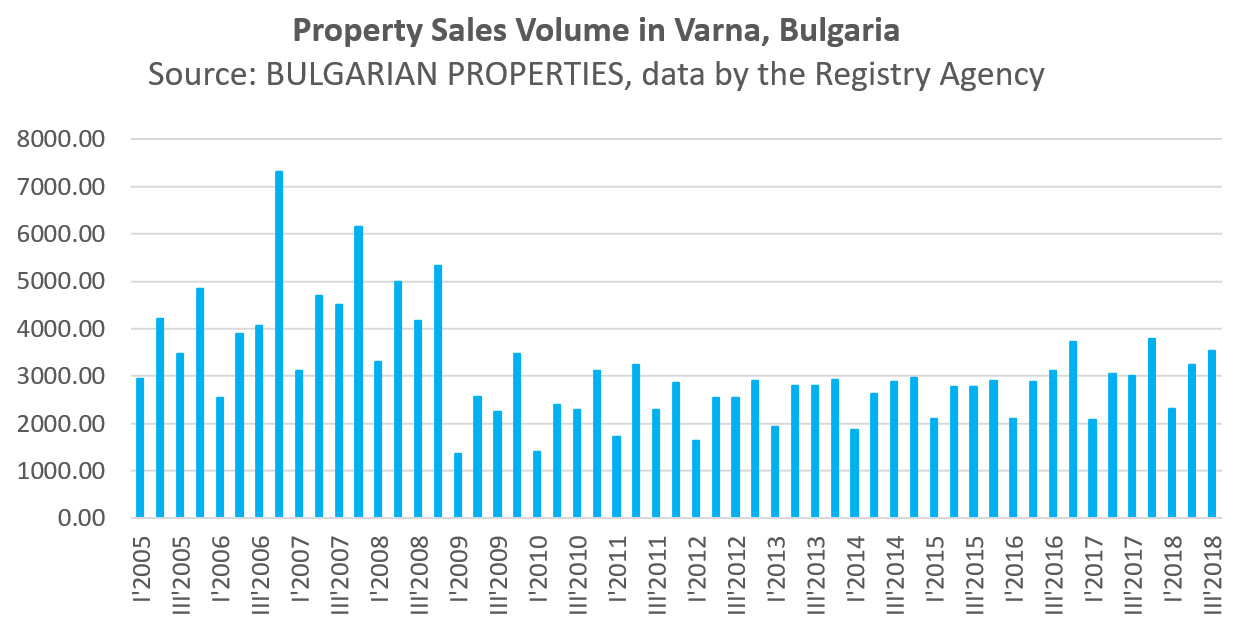 The most sought-after housing in the city market are 1-bedroom apartments up to 45-50,000 Euro. For 2-bedroom apartments - up to 80,000 Euro. There is also demand for large luxury homes without a limited budget.
The vendors give the following advice: If someone wants to sell, now is the time! The market is dynamic and has buyers for any type of property - from small and as cheap as possible to large-sized and high-budget.
If you decide to advertise a property with us, you can send a request here.
4. The resorts around Varna attract the interest of holiday-makers. What can you share about them?
The good thing is that more and more Bulgarians have turned to holiday homes for private use. I cannot define any other nationality as a major buyer. The interest is coming from all European countries. Lately, there are even inquiries from the United States.
In the resorts around Varna we have excellent prices and offers that have never been on the market. I have been engaged in real estate for over 15 years and I can certainly say that now it is profitable to buy a holiday home. Prices start literally from 15-16,000 Euro. In many of the settlements year-round habitation is possible which makes them more attractive.
5. What are your expectations for market development in the coming years?
I think there will be some saturation in the market and the pace of construction will have to slow down a bit. Prices are likely to remain around the current levels. Construction and investment companies will be more cautious when placing large projects on the market. This is already felt because we are increasingly being asked for advice and opinion on how to approach and introduce new projects.
Overall, however, I do not expect any significant changes or shocks on the market. In addition, the local demand can also be supported by foreign one, which in Varna is a serious factor for the development of the market, and we see some indications for this.
Our TOP offers in Varna