NEWSLETTER
05.07.2016 Sofia Office Space Market - H1 2016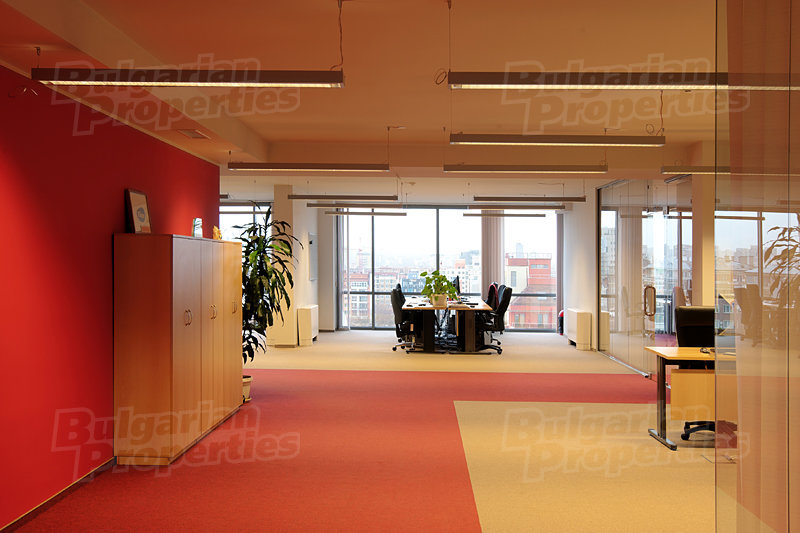 Last year's increased demand for office space in Sofia, Bulgaria has been carried over into the first half of 2016.
Newly opened companies usually look for office space of about 200 to 300 square meters but demand for offices of 700-800 sq.m. is also very common. The market is operating at a higher speed. The tenants are companies operating in outsourcing, financial intermediation services, information technologies. Often, these companies do not serve the Bulgarian market and have their customers abroad.
There is an increased demand in the country from companies that are now opening up their first offices in Bulgaria. It comes from companies from neighboring countries, as well as countries like Israel, UK, Russia and others.
Another factor on the office market in Sofia is the growing number of companies that are already operating here and are now expanding. This is something that is not always possible to happen in the same building and thus, sometimes this leads to relocations.
Supply and Occupancy
The increased demand for office space has consequently made the occupancy in the office buildings to higher levels. The ones with good locations, transportation links and layouts have high occupancy rates of 90-95% and even 100%. That is why the investors that can afford this are already planning commencing construction of new office buildings. Some of them have already started the construction and now is a good time to secure a good deal with these investors.
There are a couple of high-class office projects that are to become operational in the near future, which will increase the supply and will allow the future tenants to find good environment for doing their business.

Rental Levels
Rental levels of office space class A are between 10 and 13 Euro/sq.m. Some of the landlords in buildings with high occupancy rates have become less willing to make discounts. The new office space supply which will be available on the market will be a defining factor about the prices but serious changes in their levels are not likely. Almost all of the landlords are looking to close long-term deals.
Forecast
According to BULGARIAN PROPERTIES the increased demand for office space will continue. This, as well as the quick process of renting out of the available office space in some of the new projects that entered the market during the last year made some of the investors start planning and constructing new office buildings in Sofia. This will increase supply as a response to the increased demand for office space. These are prerequisites of an active office space market in Sofia in the next 12-18 months.
View our office spaces for rent in Sofia