NEWSLETTER
06.03.2007 NEWS BULLETIN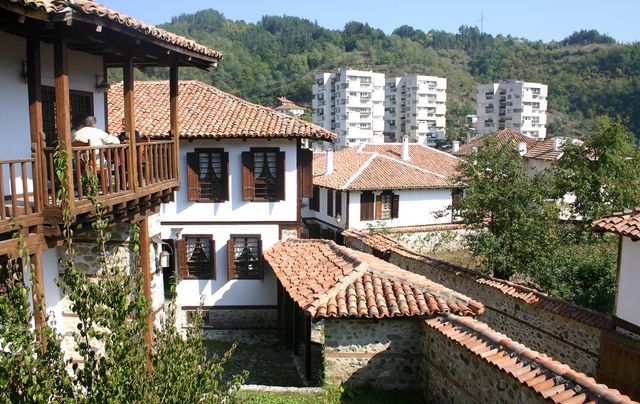 28.02.2007 PHARE GRANTS ZLATOGRAD 190 000 EURO
Nov Jivot Daily, 21st February 2007
The project "On the road of the Thracians" of the Zlatograd municipality has won 190 000 euro from the Phare program - crossborder collaboration. The town applied for the subsidy together with its fraternized town of Hrisopulis in Greece, said the vice-mayor of Zlatograd Krasimir Mladenov. The project will be realized in 18 months...
Read more
28.02.2007 BULGARIAN-IRISH COMPANY WILL INVEST BGN 100 MILLION IN THE REGION OF SMOLYAN
Nov Jivot Daily, 22nd February 2007
Thirty plots with total area of 260 acres in the region of Bosilkovo, Davidkovo, Zagrajden, Riben dol villages have been bought by a Bulgarian-Irish company. The contractors intend to invest more than BGN 100 million in the construction of summer houses and chalets, spa centre and a small oil refinery to produce essential oils of thyme, juniper, raspberry, black currant...
Read more
01.03.2007 A LUXORIOUS MINI RESIDENTIAL COMPLEX TO BE BUILT NEAR STARA ZAGORA
www.chambersz.com, 8th February 2007
Eight spa houses are planned to be build in a luxurious complex near the town of Stara Zagora till the beginning of 2008. The dwellings will be made of natural ecological materials like wood and stone and they will have traditional Bulgarian outlook. The new build houses will be supplied with modern sun collectors. Each of them will be spread over the area of 226 sq m and will come together with two garages and two nice yards - one for a barbecue area and another for a garden...
Read more
02.03.2007 BULGARIA RANKS 54 IN WORLD TOURISM DESTINATIONS CLASSIFICATION
novinite.com, with excerpts
Bulgaria takes 54th place in the global best tourism destinations classification, made by World Economic Forum. The list, which includes 124 countries, is headed by Switzerland, followed by Austria, Germany and Iceland. Bulgaria's ranking is due to its natural and cultural recourses, a representative of the forum explained.