NEWSLETTER
04.09.2007 Investment potential in a maturing market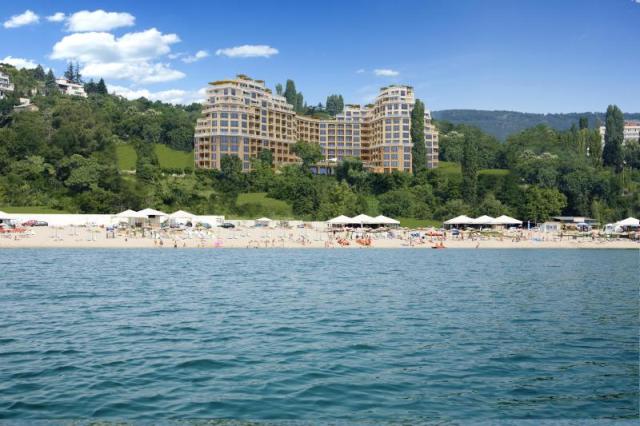 An estimated 40,000 Britons now own property in Bulgaria … and with some 350,000 people planning to leave Britain over the next year, the demand for properties is continuing to rise. Low prices continue to be the main attraction and, as the market stabilises, there are still few other places in the world that offer the same sort of investment potential as Bulgaria
An important indicator of the maturing property market is that there is now a noticeable shift in buying patterns. Many of today's buyers are people taking early retirement or, increasingly, families moving to Bulgaria to secure their place on the property ladder, together with those seeking second homes as their holiday base and as a longer term investment for the future. But these buyers are now being joined by a growing wave of newly affluent Bulgarians from Sofia and other cities around the country looking for weekend or holiday homes in the resorts. In short, the consistently rising demand is maintaining the impetus of the property market - and this demand is being driven by four key factors: the low entry prices, the medium to long-term investment potential, rising local income levels and, underpinning all of this, the continuing development of infrastructure and world-class tourist facilities.
A look at the facts and figures consolidates this market analysis. Capital growth has now slowed from the headline-grabbing 35 to 40% levels of recent years and the latest investment forecasts show increases of a much more realistic 18 to 20% for this year. While buyers are no longer seeing the same sort of easy returns from "flipping" their investment through quick purchase and re-sale, the National Statistics authority says that in both the first and second quarters of 2007, the average price of an apartment in Bulgaria rose by 5.4%, with a further increase of around 8 to 10% suggested for the rest of the year. In fact, Bulgaria's property prices are now following the pattern of what occurred in other countries following EU accession. But, as a bench-mark for comparative purposes, they are currently up to 30 to 40% lower than in Slovakia, Poland or the Czech Republic.
Probably the most important factor to consider, though, in terms of buying decisions and investment planning, is the availability of capital from mortgages. Under current regulations it is not possible to obtain a mortgage on a non-finished (or off-plan) property until the development has reached an advanced stage of construction - usually referred to as shell stage. And, while this rules out the possibility of a mortgage for many off-plan apartments, it does open up an entire new sphere for investment in both new-build and older properties. Most of the Bulgarian Banks now offer mortgage services and this will continue to develop as more and more financial institutions open up here now that Bulgaria is a member of the EU. For more details,
check our website
.