NEWSLETTER
03.02.2009 TO SELL OR NOT TO SELL?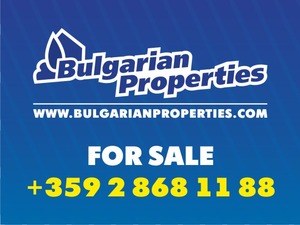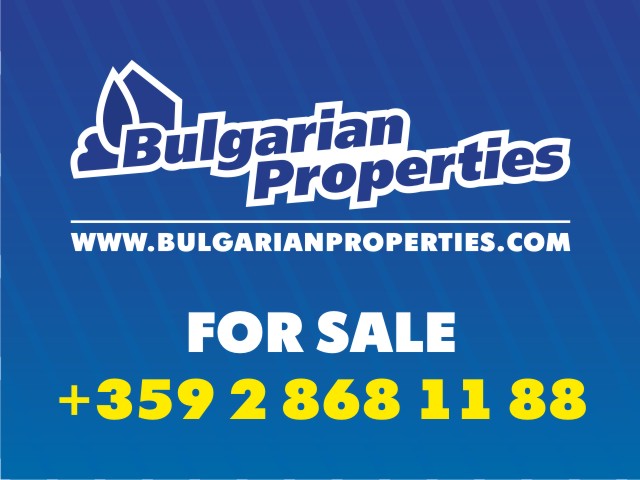 Many owners ask themselves: Is this the RIGHT TIME to SELL my property in Bulgaria?
If we look from a purely pragmatic perspective, the answer is NO. The market is now flooded with many properties for sale, which increase the supply while the demand is either decreasing, or the buyers are waiting to see what will happen.
However, the various sellers have various needs. Some of them need to sell in order to cover their financial liabilities or to avoid future money loss for keeping the properties. In such cases they cannot afford to possess properties in Bulgaria or elsewhere and the answer is to SELL as fast as possible.
So, generally our advice is:
1. Keep your properties if you can afford this;
2. Otherwise try to sell at the best price you can get.

BULGARIAN PROPERTIES can help sell your property
We would be glad to help you sell your property providing a full service - advertising the property, negotiating with potential buyers and completing the sale on your behalf. Our marketing and sales activities include:
• Property evaluation and price advice
• Innovative marketing strategy and state-of-the-art sales techniques:
- Creating a property ad – pictures, floor plans, video clips, proper description text in various languages we support;
- Publishing the property offer on our website –
www.BulgarianProperties.com
– which is the most visited website for property in Bulgaria with more than 4000 unique visitors per day;
- Publishing the offer on other websites we work with to help it reach even more potential buyers;
- Extensive coverage and publicity through own advertising channels including property websites and exposure to thousands of potential buyers from all over the world, as well as local buyers.
- Including the property in online and off-line advertising campaigns in countries with most potential property buyers, including Bulgaria;
- Promoting the property through our extensive network of partners, affiliates and property agents all over the world – currently we have more than 400 partners covering more than 50 nationalities around the globe;
- Applying company promotions for stimulating property sales;
- Keeping in touch with you for updates about interest to the property, viewings, etc.;
- Negotiations with potential buyers – excellent customer service, prompt e-mail replies, constant availability by phone, mobile or even Skype;
- Viewing arrangements with flexible working time;
- Constantly improving and trained sales managers with excellent direct marketing and effective sales skills;
- And even more.
• Legal and tax advice about procedures, tax to be paid as well as tax optimization – all this is very important when it comes to forming the right pricing and making the offer more attractive.
• Preparation of the necessary documents for completing the sale (including property documents, contracts and powers of attorney to represent you) as well as state and solicitor fees for issuing of all the needed documents.
• All services under one roof through a group of sister companies – property sales, furnishing, management, maintenance, letting, repairs, construction, accounting, legal services.
More about BULGARIAN PROPERTIES
BULGARIAN PROPERTIES is the largest and best known property agency in Bulgaria serving foreign buyers for 7 years now! We have built an excellent reputation and popularity not only among buyers from English-speaking countries, but also buyers from Bulgaria, Russia, Poland, Greece and Romania.
Our services have proved to be the most efficient when it comes to buying, selling or renting property. We have offices all over the country, hundreds of partners all over the world and thousands of satisfied clients.
Our marketing methods are among the most innovative in Europe and follow the world's best practices. Our website
www.BulgarianProperties.com
attracts thousands of unique visitors every day who are potential property buyers.
How to send an offer?
Please supply
by e-mail
the following information regarding your property for sale in Bulgaria and we will be in touch to make further arrangements:
• Property type (eg. house, apartment, land, etc.)
• Exact location - name of settlement, address, etc.
• On which floor or with how many floors
• Area (total living area or the size of the plot)
• Price (please quote your asking price in Euros)
• Property details - description of your property and its facilities and characteristics.
We reserve the right not to advertise or offer for resale any property that is not with clear title deeds.

Resale charges and commissions are calculated on individual basis.
Send us your offer
or call us on +359 2 868 1188
---
Copyright: 2009 Bulgarian Properties Ltd. All rights reserved. For further information or advice please contact us on tel: +359 2 9 11 50 or e-mail: info@bulgarianproperties.com. The use of this article by third parties is allowed only with proper quotations of the source www.BulgarianProperties.com and the Author of the article. The data in this material has been collected by the Author and Bulgarian Properties Ltd. and is presented for information purposes only. We have made every effort to ensure the accuracy of the data. However, Bulgarian Properties Ltd. cannot be held responsible for loss or damage as a result of decisions made based on this article.
© Bulgarian Properties Ltd. 2009.