01.07.2008 The Best Kept Secret: SPA Tourism in Bulgaria (Part I)
Velimira Dimitrova, BULGARIAN PROPERTIES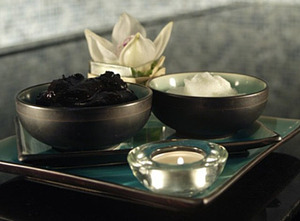 There is not doubt that SPA tourism always attracts those looking for a combination of pampering, relaxation and additional energy. But there is one place in Europe that boasts a wealth of mineral springs and which is yet to be discovered. Yes, it's Bulgaria.

We are going to take you on a short tour around some the best places around Bulgaria where you can dip yourself in a pool with hot mineral water or indulge yourself in a volcanic rock massage.

Let us start with the town of Velingrad– a Rhodopi Mountain gem and one of the biggest balneological centers in Bulgaria. Velingrad boasts 80 mineral springs as their waters treat almost all diseases and is the home of the natural phenomenon Kleptuza – the biggest karst spring in Bulgaria. Everything about the town predisposes one to full relaxation and pampering. The climate is just perfect, the nature is gorgeous and the people are extremely helpful and nice. This not yet discovered spa treasure has been a spa resort since Roman times who liked the place so much that they built a number of bath houses.
The bottom line is that Velingrad offers a great number of spa treatments and procedures and will definitely not disappoint you. The luxurious hotels that have mushroomed there in the last few years offer services that rival even world famous spa resorts.

Let us continue with the town of Hisarya. It is situated in a small valley among the south-eastern outskirts of Central Sredna Gora Mountain. It is a famous balneotherapy resort and one of the biggest in Bulgaria. The modern health resort boasts more than 20 mineral springs and mild climate. There you will find mineral drinking-fountains, balneotherapy establishments, a lot of sanatoriums, a few dozens of recreational facilities, hundreds of private and departmental villas, a mineral water beach, many parks and gardens. Hisarya is an undiscovered secret surrounded by unbelievably beautiful nature as here you will see none of the crowds typical for the big spa resorts but only hospitable people and nice hotels.

Let us go a couple of hundred kilometres south to the town of Devin. Devin offers its guests the mystery of ancient myths and legends combined with wonderful traditions and hospitality. You will be treated to delicious food, amazing songs and good mood. And to the mineral springs. There are few places in Bulgaria where there are so many mineral springs. At the same time it is not only the water that it healing it is also the unique climate. The air is crisp and the luscious hills protect the town from the strong and cold north-western winds. If you decide to visit Devin you will feel as if you have found the long lost piece of heaven you have been looking for.

Now let's move to the north-west where we will get to the town of Varshets – probably the biggest and oldest balneological resort in northern Bulgaria. It is situated 92 km north of the capital Sofia and boasts a wonderful mild climate. After you dip yourself in a mineral water pool you can make a long stroll in the spacious well-kept park in the town which is said to be the second biggest in Bulgaria. The composition of the mineral water in Varshets has its analogues as far as Argentina, Ecuador and India. The town will also offer its guests clean air that is slightly humid and will calm you down.
In the last 20 years or so, for reasons unknown, Varshets remained at the sidelines of the overall tourist upsurge in the country. However, things are changing fast – luxury hotels are being constructed and the villas around the town are being renovated to welcome the ever-increasing number of tourists.

We are moving to the Black Sea coast where we will stop at the resort of St. St. Constantine and Elena which is located 9 km to the northeast of the city of Varna. The resort is known for its healing mineral springs and in the past was the favorite spot of the aristocracy. Under one of the resort's most famous attractions – the boat-restaurant Sirius – there is a hot mineral spring which flows into the sea and which is attracts tourists even in winter.
The elegant resort of St. St. Constantine and Elena will dazzle you with the exceptional combination of clean air, mineral springs and sea.

If you go south along the Black Sea coast you will get to the second biggest city along the coast – Bourgas. The Bourgas mineral springs have been attracting visitors and guests for many centuries and have been one of the favorite holiday spots for generations of Bulgarians. Emperors and sultans came here to ease their pains and it is exactly the healing waters of the area that saved it from destruction many a times.
The mineral springs are located about 15 km to the northwest from the city itself and are set among beautiful nature, vineyards and fruit-tree gardens.

We have zigzagged around some of Bulgaria's best mineral spring spots. But this is far from being an exhaustive description of all the places in the country where you can treat yourself to a nice spa holiday. Bulgaria is so rich in such places that it would be impossible to mention all of them because the result would be a book. There are such amazing spots to be found off the beaten track that when you discover them you feel as though you have hit the holiday jackpot.

View our SPA offers


TOP PUBLISHED OFFER
TOP SOLD OFFER
read more newsletters
We had a very bad experience with an agent in Varna and had to find a new one to act for us in the ...
In the summer of 2012 I bought an apartment in Sunny Day 3 development and I am very happy. ...
Thank you Stanislav for your help, care and rosy disposition. Your help was our success in this ...
Terms of Use | Privacy Policy | Cookie Policy

All photos, texts, video clips, charts and banners on our website are property of our company or of our partners and are protected by the Copyright Act of the Republic of Bulgaria. Any unauthorized use of photos, texts, videos and other materials from our website by third parties will be subject to immediate claim on the part of the copyright owners. The information on our website is with information and advertising purposes. Alhtough we have made all efforts to provide accurate information, there may be some mistakes. For full and correct information is considered only the information received at the offices of Bulgarian Properties Ltd.